Aug. 19 was just a normal day for the students of Jacksonville State University. For some, classes had already begun, while others were waiting for the start of the new semester.
But for one, JSU women's basketball player Madison McCoy, it turned out to be a day she'd never forget.
A wreck at the intersection of Alabama 21 and Alabama 204 in Jacksonville left a four-door Jeep Wrangler on its side, a mother frantic and a 10-year-old scared. While many passersby stopped to offer assistance, none seemed to notice the little girl. She had made her way to a grassy area at the side of the road, until a mystery woman appeared to comfort the child while the mother did her best to take care of things one needs to after being involved in a bad accident.
The woman, McCoy, or "Maddie" as the little girl and her mom came to know her, hadn't planned to be out long. It was getting late, but she needed to drive across town for a quick trip to Walmart before the department store closed for the night. She had no idea she'd soon delay her trip for necessities.
"I think it was around 8:30-9ish," Maddie said. "I was just driving up the hill, and right as I'm pulling up on (Alabama 21 and 204) I'm trying to turn in the turning lane, but there's a truck stopped (in the intersection)."
Maddie chalked up the stopped truck to a traffic jam, and started scanning her surroundings to see what was preventing the flow of traffic. She said she saw several cars had pulled off to the side of the road and then saw a bumper lying in the intersection.
"So, I look in front of me and there's a Jeep just laying on its side," she said.
Not entirely sure what she needed to do, she decided to follow her fellow motorists and see if she could be of any assistance.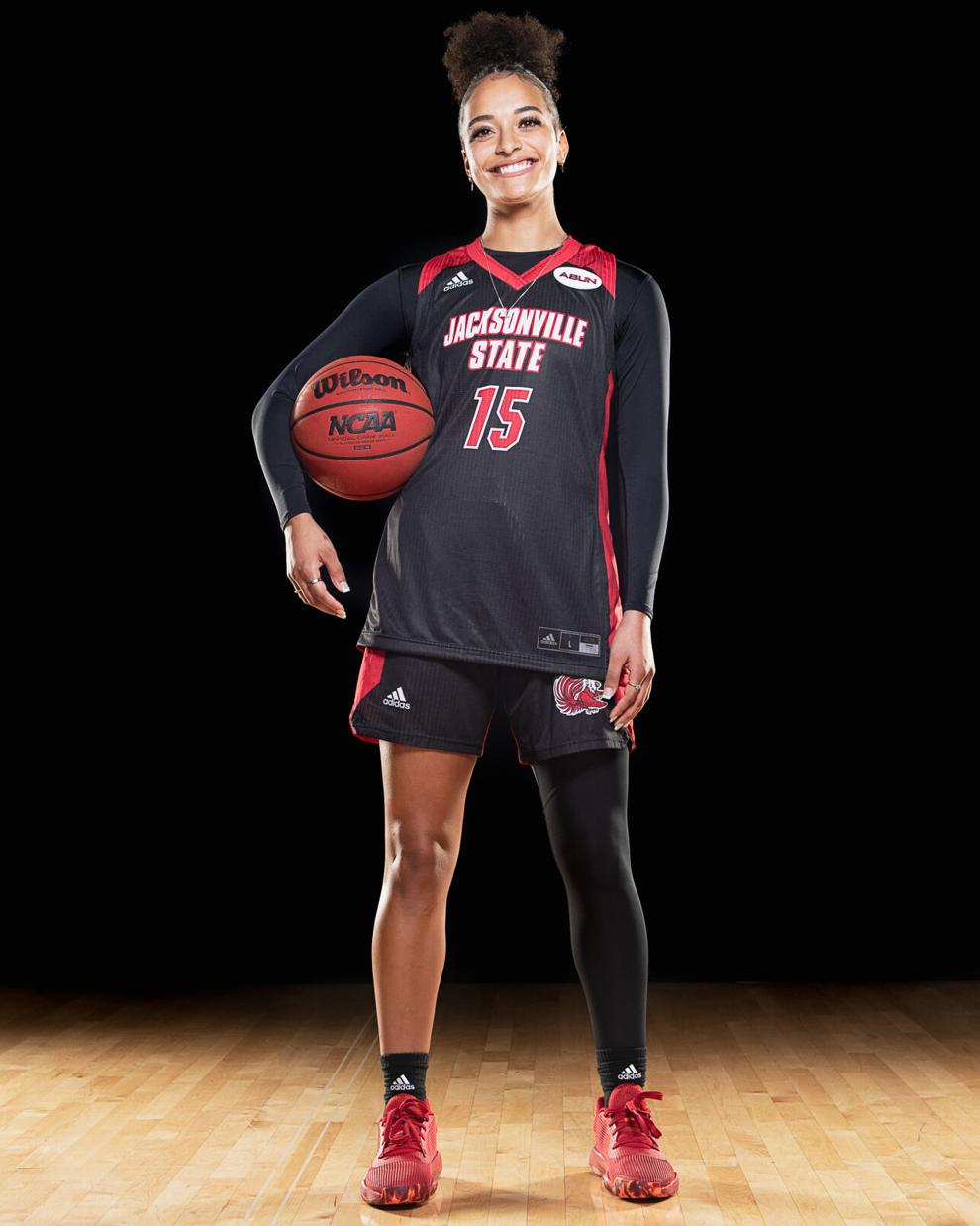 "I see these boys that are from the truck that's stopped are at the Jeep trying to help the mom and daughter get out." she said. "I see two people (getting out of their cars), I just get out and ask, 'Has anyone called the police?' and this woman who says, 'Yeah, we called the police, and they're on their way.'"
Seeing that the boys from the truck were assisting the people in the Jeep and knowing the authorities had been called, Maddie decided she would be most helpful clearing the roadway so the police and paramedics had easier access to the scene.
"I pull the bumper out of the road," she said, "then pick up a couple of other big chunks of debris from the car and move those out of the road."
By the time the road was clear of debris, the boys from the truck had freed the mother and daughter from their entrapment inside the rolled-over Jeep. Maddie began scanning the intersection to see where her assistance could be best put to use. She saw the little girl sitting in the grass crying, knowing she was scared and probably didn't fully realize what was going on.
"I'm like, 'Well, I feel like I can't leave just yet,'" she said. "I go and walk over to the daughter and sit down next to her and start talking to her. I'm like, 'What's your name, how do you feel and are you all right?'"
She said the little girl told her that her head was hurting and that she was scared. Maddie began assuring her that everything was going to be OK.
"I'm just sitting down with her," she said. "I'm talking to her, telling her, 'I'm Maddie. It's OK, we're gonna be OK.'"
Maddie couldn't recall exactly how long she was with the little girl, offering her comfort, but she believed it was somewhere close to an hour.
After the paramedics arrived and started checking over those who were involved in the wreck, the bystanders who had stopped started to clear out and go on with their evening. Maddie, however, sensed she needed to stay with the little girl and her mom to make sure they were going to be OK.
"A couple of minutes later the paramedics show up, the mom comes and sits down," she said. "(The paramedics) are taking their blood pressure and asking them how they are. I'm like, 'OK, I'm not going to go, I'm just going to sit here.'"
Trying to get a sense of how bad the accident was to suggest whether the two should seek additional medical services at a hospital, the paramedics asked Maddie if she had seen the accident. Sadly, she told them, she hadn't, and had arrived at the scene after the wreck happened.
Maddie continued to stay with them as the mom talked to the paramedics and debated their next steps.
"By the time the paramedics are getting ready to leave," Maddie said. "we're all standing and I'm looking at the little girl and the mom, and I'm like, 'OK, well, I didn't know what to do, but I wanted to stay here and make sure y'all were OK.'"
Sensing the mother and daughter were getting ready to head home, Maddie hugged the little girl to tell her bye before hugging the mom. She said the mom asked her her name so she could thank her for looking after her little one during a very hectic ordeal.
"I just said, 'I'm Maddie. I'm happy y'all are OK and I'm happy I could sit here with y'all and be here.' Then I got in my car and went to Walmart."
That night, the mother of the little girl detailed their less-than-ideal night in the Facebook group 'What's happening in Jacksonville, Alabama.' In her post, she wrote, "While I was speaking to the police and medics, a very sweet young lady named Maddie sat down beside my daughter and helped calm her down. I didn't get Maddies [sic] last name, but I'm hoping she sees this. Maddie, I can't tell you how much that meant to me! So if you see this, please know how grateful I am!!!"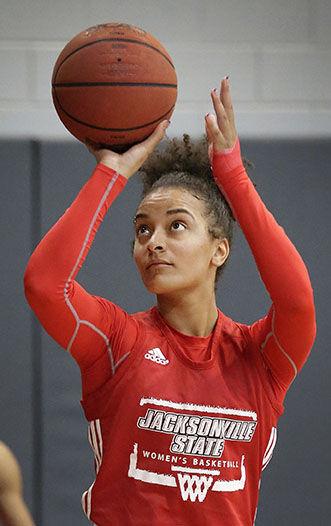 Soon, the comment section started to get flooded with members of the group tagging their friends' named Maddie, Madison or any combination of the name. Six different potential 'Maddies' were asked about in the comment section, but none of those was the right one.
A short drive down Alabama 204 inside Pete Mathews Coliseum, JSU's women's basketball coach, Rick Pietri, had seen the Facebook post the night before and was talking about it with his colleagues.
"Coach (Altherias) Warmleysaid that she'd seen the same post that I had," Pietri said. "She said, 'I wouldn't be surprised if it's Madison.' She said that because she's such a good kid, she wouldn't be surprised if it's her."
Pietri said he hadn't considered their Maddie could be THE 'Maddie.' The Maddie in question was McCoy, a junior transfer from Walters State Community College in Morristown, Tenn.
McCoy hadn't been on campus long on the night of Aug. 19, having only arrived in Jacksonville a month earlier. Also, JSU didn't start heavily recruiting McCoy until the end of the spring semester.
"Our relationship is not an extensive one at this point," Pietri said. "So, as I was reading (the post), I wasn't equating it — I'm still thinking of her as Madison — so, Maddie just didn't resonate with me. I just didn't think Maddie might be Madison, but it was Coach Warmley that made that supposition. And once she made that, I said, 'Knowing what kind of kid she is, that wouldn't surprise me at all.'"
After Warmleymade the connection, Pieti said he had no doubts that his Maddie was the Maddie who gave up her time to help.
"She's somebody that from the beginning — we sensed this in the summer — was somebody that was extremely well liked by our returning players as well as the newcomers that she joined," he said.
He added: "There are some people who are saccharin sweet and some who are genuinely sweet, and this is a genuinely sweet kid. She has a wrist injury, so she hasn't been able to practice fully with us. Even though she hasn't been able to fully participate, she carries an incredibly positive vibe with her. One of our players commented after she joined us that she's a sweet person."
Later that morning, Maddie had some business to attend to in the athletics department. She needed to change her schedule around, and stopped by to get it taken care of.
"I swung by the gym," she said, "and told some of the coaches that I was coming by."
Pietri said that once Maddie made it to Pete Mathews, he and coach Warmleyasked her about the post to see if she was the helpful Maddie.
"I was like, 'Yeah, it was me,'" Maddie said. "I didn't even realize (there was a post). I'm not on any Jacksonville stuff on Facebook, so I didn't see anything. And, I wouldn't have seen it if they hadn't said, 'Hey, are you the Maddie that was a part of this?'"
Pietri said that it's a common occurrence for athletes to change their schedules right before a new semester starts or at the beginning, but one could argue fate brought Madison "Maddie" McCoy into the office that morning.
After Pietri had discovered Maddie from the Facebook post was one of his players, he reached out to the woman.
Pietri wrote to the woman privately in an instant message saying, "I believe the young woman who assisted you and your daughter last night was Madison McCoy. She transferred to Jacksonville this summer to play basketball here. I can get you directly in touch with Maddie if you like."
He also included a picture of McCoy from her time at Walters State.
The woman replied: "Yes, this is her! Please tell her to contact me. I thanked her last night, but I feel like I need to do more for her."
She gave Pietri her cell phone number.
"She asked me if I'd give her Madison's contact information because she just wanted to communicate with her again and tell Madison how grateful she was for her," he said.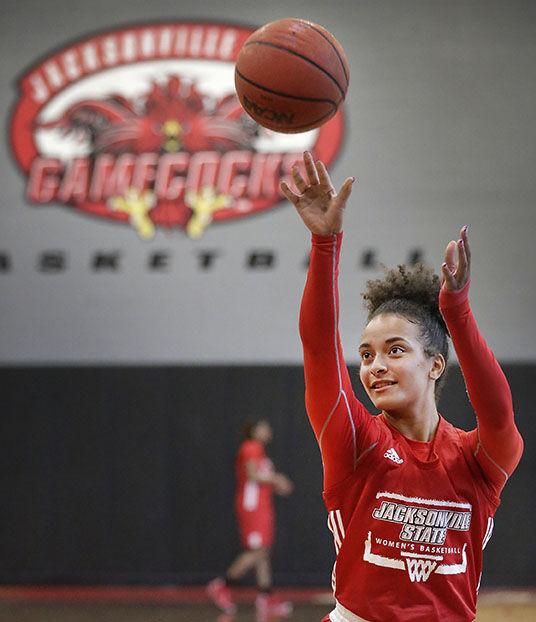 After the woman gave Pietri her number, the basketball coach asked Maddie if she wanted to contact her. Maddie did, and sent the woman a text message saying who she was.
"She sent me a very long message saying, 'Thank you so much!" Maddie said.
Maddie said the woman was very grateful for looking after her daughter in a time when she couldn't. Maddie understood completely, knowing how chaotic the scene was after the wreck.
"She was walking around trying to figure out where her phone was and looking at her car completely totaled and trying to deal with all of that," Maddie said.
She added that during the conversation, the woman, who is a hairdresser by trade, asked what she could possibly do to repay her for her kind deed, and offered to cut and style her hair.
Maddie replied: "No, you owe me absolutely nothing. I'm just thankful that I came up on the scene and could be there."
The woman did tell Maddie that she would like to thank her one more time in person, and invited her to her salon. Maddie agreed, and the two set the date for the following Saturday. When Maddie arrived, she was met with a pleasant surprise.
"I drove to her salon, and (the mom and daughter) were both there," she said. "I got to stand in there and give hugs. (The mom) was crying and was telling me just how much it meant to her. I got to sit there and talk to them for a little while."
It was a happy ending to a bad situation, and it will be fondly remembered as the silver lining to one of the worst experiences imaginable.
When asked why she chose Jacksonville State to finish out her college career, Maddie said several factors came into play. The Knoxville, Tenn., native said the first factor was the distance.
"I got to leave home," she said. "Three-and-a-half hours is leaving home, but I can go home for the weekend. It's also close enough so that my parents can come see me play. I really like that."
Then she mentioned the school and the athletics.
"There's great academics," she said, "the basketball program is good, and I like the coaching staff. Jacksonville State was the first state to reach out to me. Coach (Eric) Wise was the first (coach) to call me at the beginning of the season — before we even started playing —  and we stayed in touch the entire season."
She also mentioned that the city of Jacksonville and its community were a big reason why she chose JSU.
"When I got to campus, I got to see that it was a small school and tight-knit community," Maddie said. "I really liked that."
Whether she knows it or not, Maddie's kindness and generosity toward two people she didn't know in their time of need is the reason the community is close. 
She does know, however, she will never forget that night and she will never forget that little girl and her mother.