A woman drowned Wednesday morning at Finks Lake, a private lake near Weaver, according to Calhoun County coroner Pat Brown.
Amanda Townsend, 34, was pronounced dead at the scene at the lake, Brown said Wednesday. Foul play was not suspected in the drowning, he added.
The area of the lake where Townsend drowned was in a heavily wooded area near Lakewood Drive and Saks Road.
"There was someone who actually saw her in the water and attempted to rescue her but was unable to get to her," Brown said.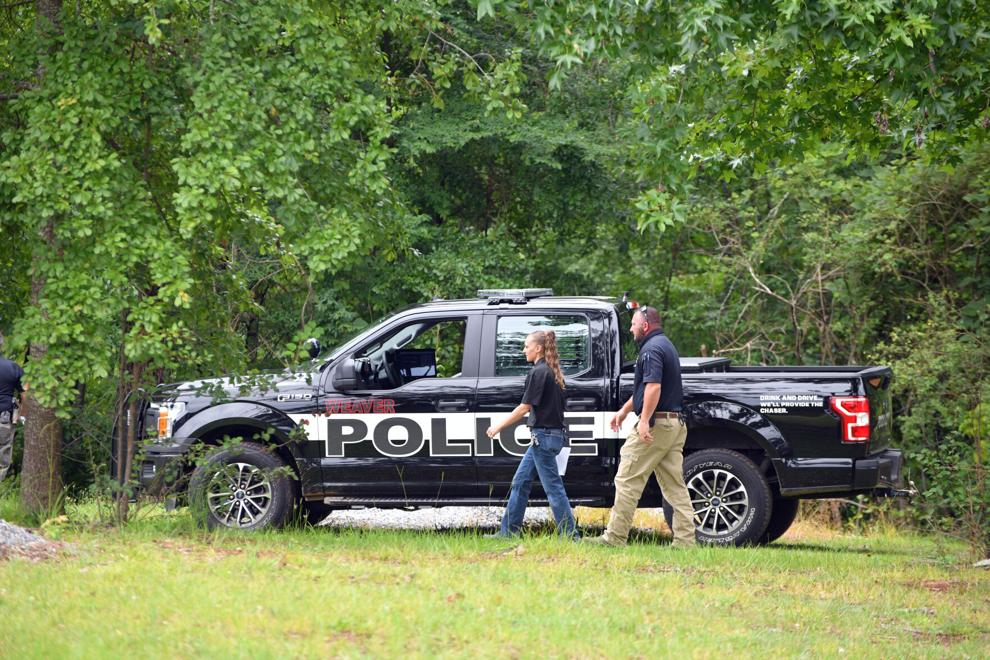 First responders including the coroner's office, Weaver police department, Weaver fire department and Anniston EMS converged on the wooded lot adjacent to the lake Wednesday morning.
Brown said his office got the call about the drowning at 11:47 a.m. Wednesday.
According to Weaver mayor Wayne Willis, Finks Lake is not within Weaver city limits but is within its police jurisdiction. The lake is not a public lake and is privately owned, he added.