A Weaver High School teacher was charged Thursday with engaging in a sexual act with a student, Calhoun County Sheriff Matthew Wade said.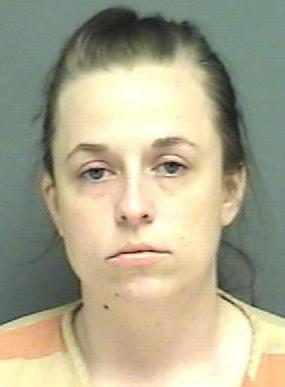 "We got information today that a teacher and a student were having a relationship," Wade said. "We spoke to both the teacher and the student and each gave facts that led to her arrest."
Wade said the teacher, 28-year-old Stephanie Henry Pruett, and the 17-year-old student had been engaged in the relationship since October. The Star does not publish the names of victims of sex crimes.
"It doesn't matter if this was consensual," the sheriff said. "Under the law it's illegal."
The charge is a Class B Felony, according to the law, punishable by up to 20 years in prison.
"She's married and this will probably ruin that and her career," Wade said. "It's sad people make these decisions."
Wade said the teacher's bond and court date had not been set Thursday by 4 p.m. Pruett remained in the Calhoun County Jail Thursday evening.
Randy Reaves, director of safety for Calhoun County Schools, said two students — neither of whom was involved in a relationship with Pruett — brought the alleged relationship to the attention of school officials Thursday. He said Pruett has been placed on leave with pay.
"That's standard operating procedure for us," he said. Pruett will remain on leave with pay until the county school board takes further action, he said.
An appeal pending before a state court could have an effect on this case. In August in Morgan County, a circuit judge dismissed a case against a Decatur High School teacher charged with having sex with two students after the judge found the law to be overbroad and unconstitutional. Prosecutors filed an appeal of the judge's ruling to the Alabama Court of Criminal Appeals the day after the ruling.
Staff Writer Tim Lockette contributed reporting.