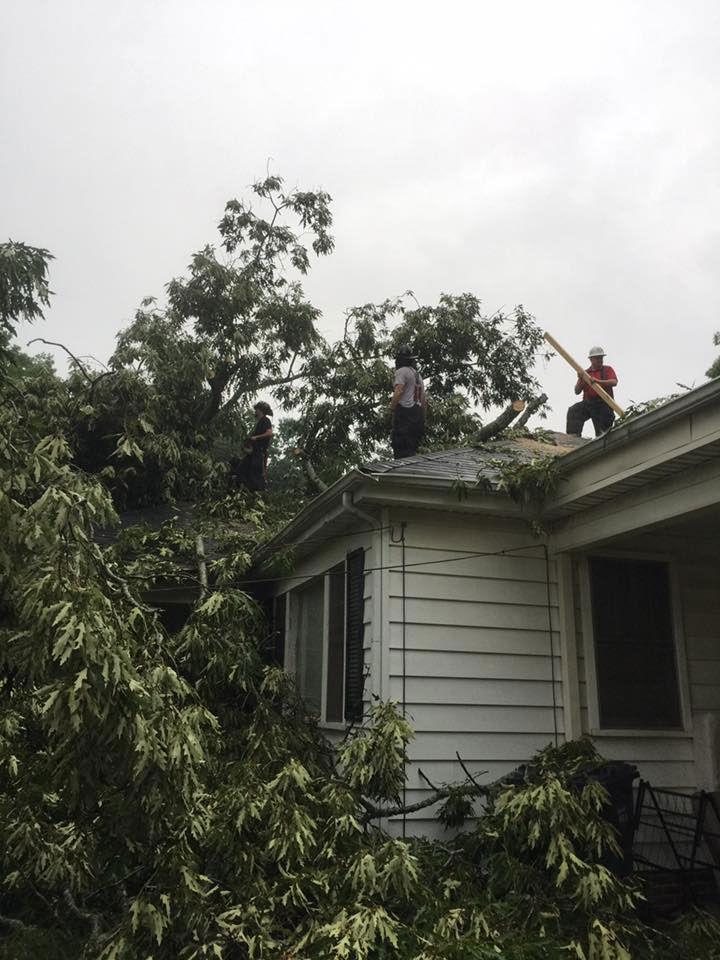 Storms that rolled through Alabama Thursday felled numerous trees in Calhoun, including one that damaged a house in Weaver.
A tree fell on a home on the 800 block of Jacksonville Street in Weaver, but no one in the home was injured, according to Weaver fire Chief Brian Bunn.
"It went all the way through the roof and into the attic," Bunn said of the damage to the home.
Weaver firefighters worked for about three hours to remove the tree from the house on Jacksonville Street, according to the fire chief.
Weaver firefighters also responded to a tree that had fallen on power lines on Peaceburg Road.
According to an Alabama Power spokeswoman, 15,000 customers in the company's eastern division experienced power outages. That division includes the cities of Anniston, Gadsden, Pell City and Talladega.
Calhoun County Emergency Management Agency director Jonathan Gaddy said there were sporadic reports throughout Thursday afternoon and evening of downed trees blocking roadways.
The National Weather Service instruments at Anniston Regional Airport recorded rainfall of 1.19 inches Thursday and wind gusts of 53 mph.