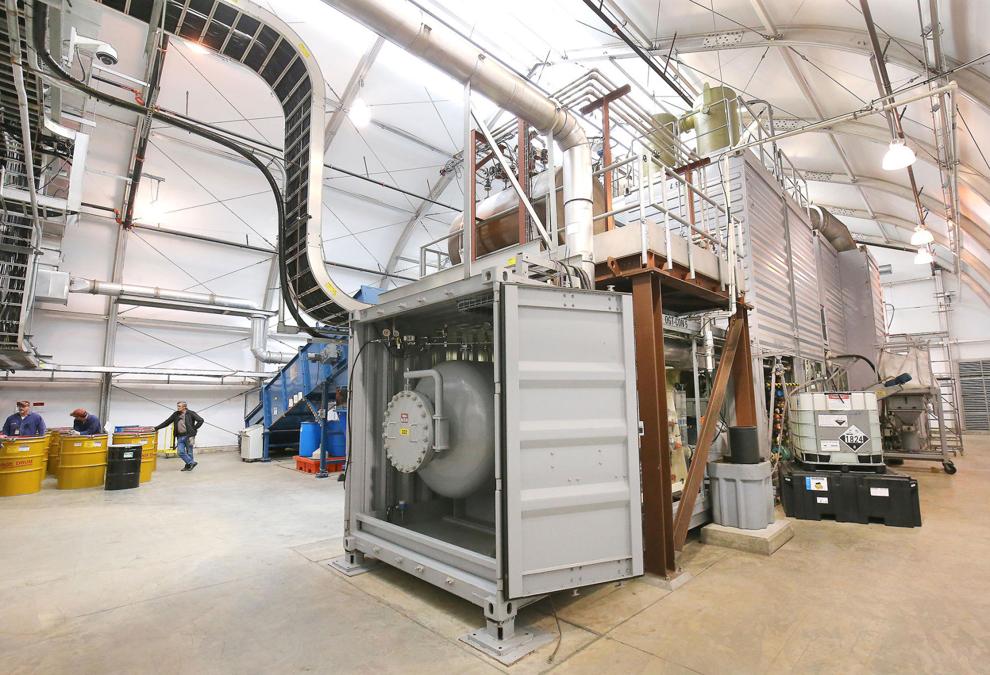 Over the last three decades, aging munitions in the U.S. chemical weapons stockpile have been X-rayed, drained of their toxic substances, incinerated in billion-dollar ovens, neutralized in vats of sodium hydroxide and destroyed in large vessels that mimic firecrackers tossed into a sealed 55-gallon drum.
As planned, the Army then dismantled the Anniston Chemical Agent Disposal Facility incinerator. But the facility's static detonation chamber is still active, and continues to assist the Department of Defense's goal of destroying all U.S. chemical munitions by 2023 — with one vital caveat.
Anniston's chamber no longer handles chemical weapons.
Instead, the two remaining U.S. stockpile sites — in Pueblo, Colo., and Richmond, Ky. — are using Anniston's chamber to destroy some of the weapons' conventional components.
The Pueblo facility has sent non-contaminated munition parts such as fuses and "bursters," which cause a rocket to explode, to Anniston for destruction.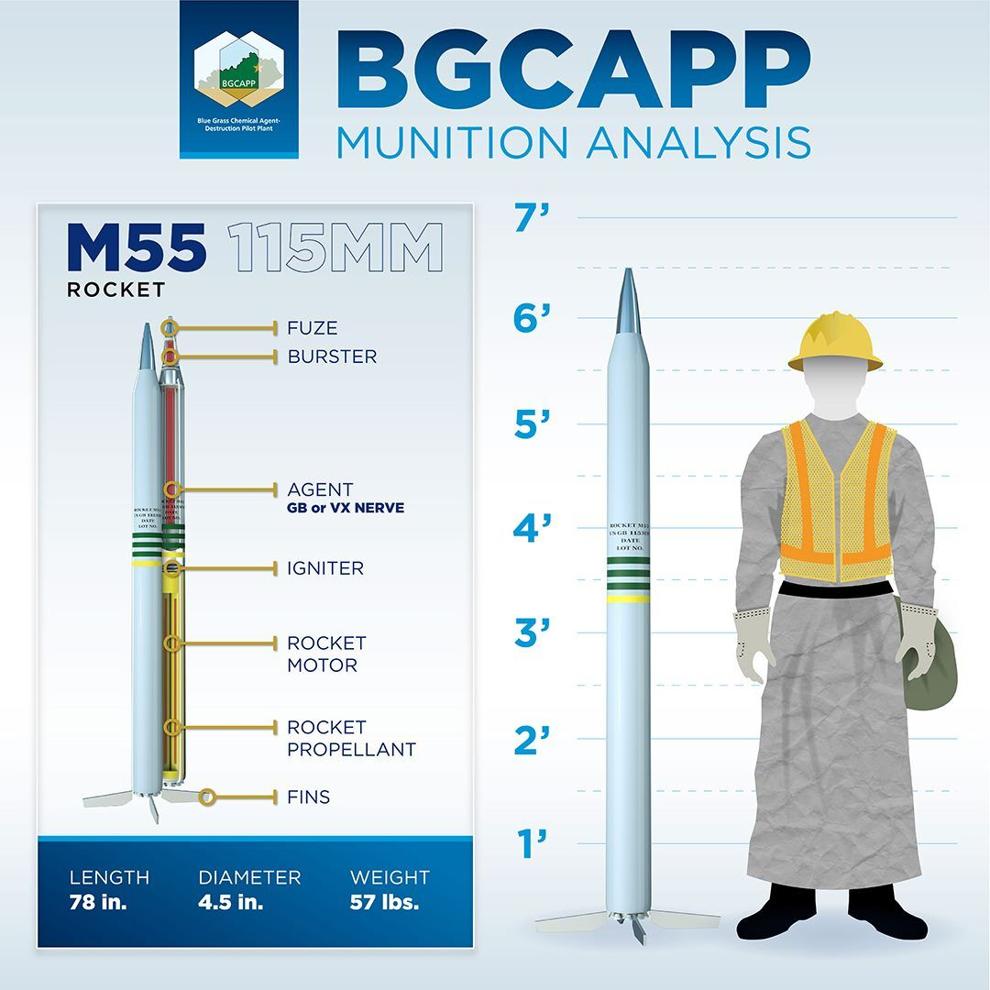 In Kentucky, the Blue Grass Chemical Agent-Destruction Pilot Plant last week began destroying its stockpile of M55 rockets, and later this year will truck the weapons' propellant motors to Anniston for disposal.
Blue Grass "will separate the warhead, which has the agent in it, away from the motor," Garrett said, then ship the motor to Anniston for destruction.
Lessons learned from Anniston
As Anniston did with its stockpile, Blue Grass is using its static detonation chamber to destroy contaminated munitions that could prove difficult to safely process in its main facility. Trucking the weapons' conventional and uncontaminated parts to Anniston allows destruction to remain on schedule.
Those differing processes didn't prevent Anniston from becoming a de facto classroom for Blue Grass, which began destroying its stockpile in 2019.
"Obviously, Anniston was a stockpile site with a successful mission there, and their (chamber) is still in operation," said Mark York, spokesman for Bechtel Parsons Blue Grass, the system contractor at the Richmond site. "As a matter of fact, we were able to use some lessons learned from Anniston when we were beginning to incorporate our (chamber) for mustard (agent) destruction here."
As Anniston's stockpile dwindled, Garrett and his engineers discovered that a portion of the remaining mustard-agent weapons — about 3,000 — were not viable candidates for incineration. Some were too old for the facility's robotics system to dismantle. The system also could not accommodate leaky munitions that had been "re-packed" in metal tubes.
Pueblo and Blue Grass installed static detonation chambers for the most persnickety of their weapons — a byproduct of Anniston's success with its unit a decade ago, officials said. 
How a static detonation chamber works
The Static Detonation Chamber is a type of Explosive Destruction Technology. This system, which can be used to eliminate some types of chemica…
Rocket propellant makes a "whooosh" sound when it is destroyed inside the chamber, Garrett said. "It's done, and it's quick," he said.
High-explosive components like rocket bursters "sound like someone is taking a ball-peen hammer and tapping steel" — akin to firecrackers exploding one after another.
The rocket motors Blue Grass will send to Anniston are 4 inches around and 40 inches long, made from a nitrocellulose-type compound, and resemble clay cylinders, Garrett said. The first shipment of roughly 70,000 may arrive in late October, though that timetable depends on the progress at Blue Grass. 
"But I stress, they will not have any chemical agent," Garrett said. "I can't take them (if they did)."