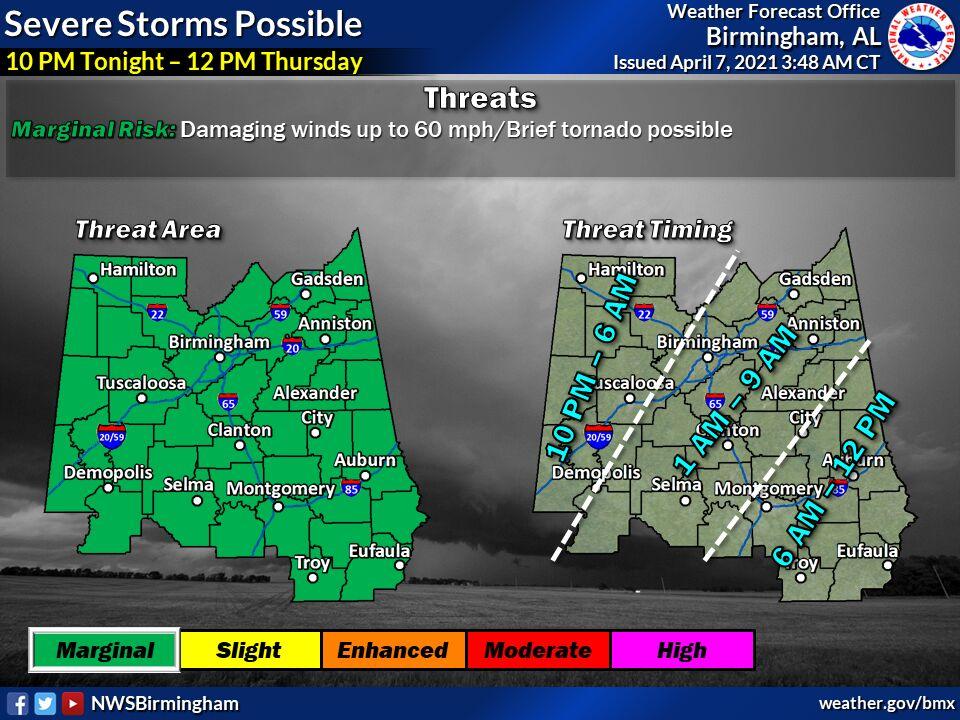 People in Anniston and the surrounding area are likely to wake up to strong storms Thursday, although the weather may be a little less frightening than the storms the area saw in March.
"The good news is that this is nothing like what we had a few weeks ago," said Jason Holmes, a forecaster at the National Weather Service office in Calera. "Though there is still some chance of a tornado, and one tornado is one too many."
Forecasters have placed much of the state at "marginal" risk for severe weather Thursday, as another line of spring storms crosses the state.
Holmes said those storms, which will likely come with winds up to 60 mph and could spawn a tornado, will reach the Anniston area about 5 a.m. Thursday, with rain continuing toward noon.
There's another "marginal" risk advisory for Friday. Holmes said Thursday's front is likely to stall and be pushed northward, bringing thunderstorms again to the area. The Friday storms are unlikely to form tornadoes, Holmes said.
A cold front moving through the state Saturday could bring another day of storms. Holmes said tornadoes are possible with that front.