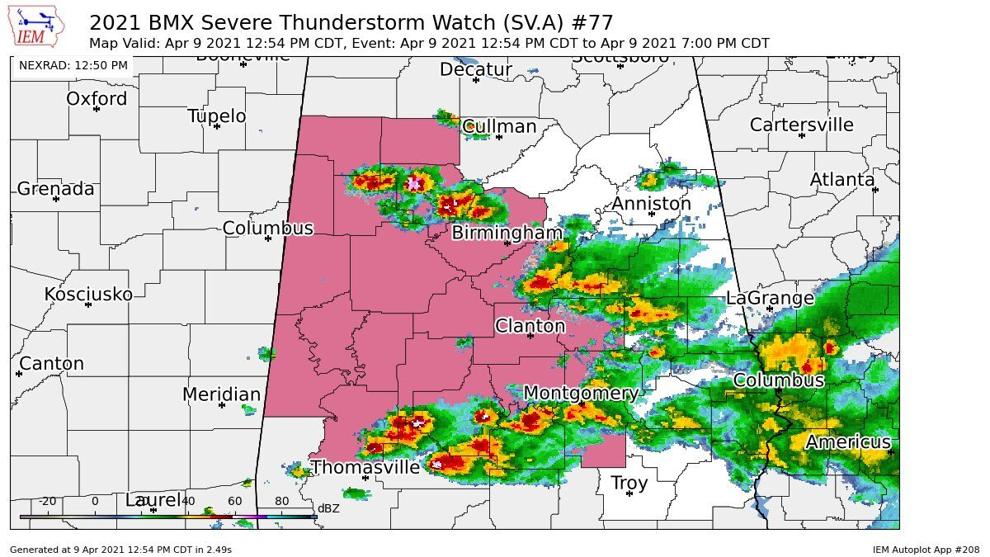 Anniston and surrounding areas can expect a stormy Friday afternoon, forecasters say, but a bigger risk for the area will come early Saturday morning.
As of 1 p.m., much of the western part of Alabama was under thunderstorm watch, with storms moving eastward. Forecasters a day earlier predicted that most of the state would be at risk of hail and high wind from storms on Friday.
Calhoun County wasn't under such a watch, but forecasters said storms could emerge.
"We'll have thunderstorms popping up all over the place this afternoon," said Daniel Martin, a forecaster for the National Weather Service office in Calera.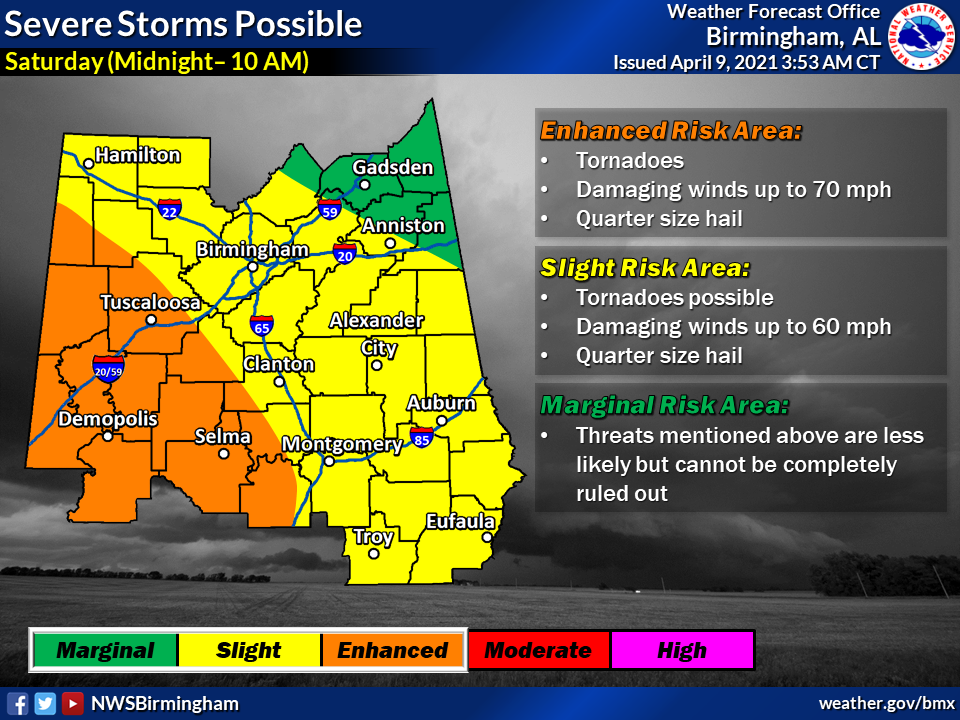 A bigger concern for the area, Martin said, is the severe weather expected Saturday. Martin said that storms approaching tonight are likely to organize into a line overnight, potentially producing hail and high wind.
That line is likely to arrive in the Anniston area around 6 or 7 a.m. Saturday, Martin said.