Alabama voters will get to weigh in on Donald Trump or Hillary Clinton as a presidential choice on Nov. 8, but the ballot doesn't end there. As always, there's a bouquet of statewide constitutional amendments on the back side. Some are significant, some are abstruse.
There are 14 in total, including one specific to Calhoun County and its neighbors.
We know you don't have time to read up on every one. So here's our quick-and-dirty guide to what's on the ballot next month. 
Amendment 1: Auburn trustees
Auburn University is governed by a 15-member board of trustees. Nine of them have terms that would expire in 2019.This amendment would stagger those terms, in effect giving a few years more on the board to the CEOs of Alabama Power, Great Southern Wood and Auburn Bank. There's also a provision to create two new board positions to help get more racial and gender diversity on the board.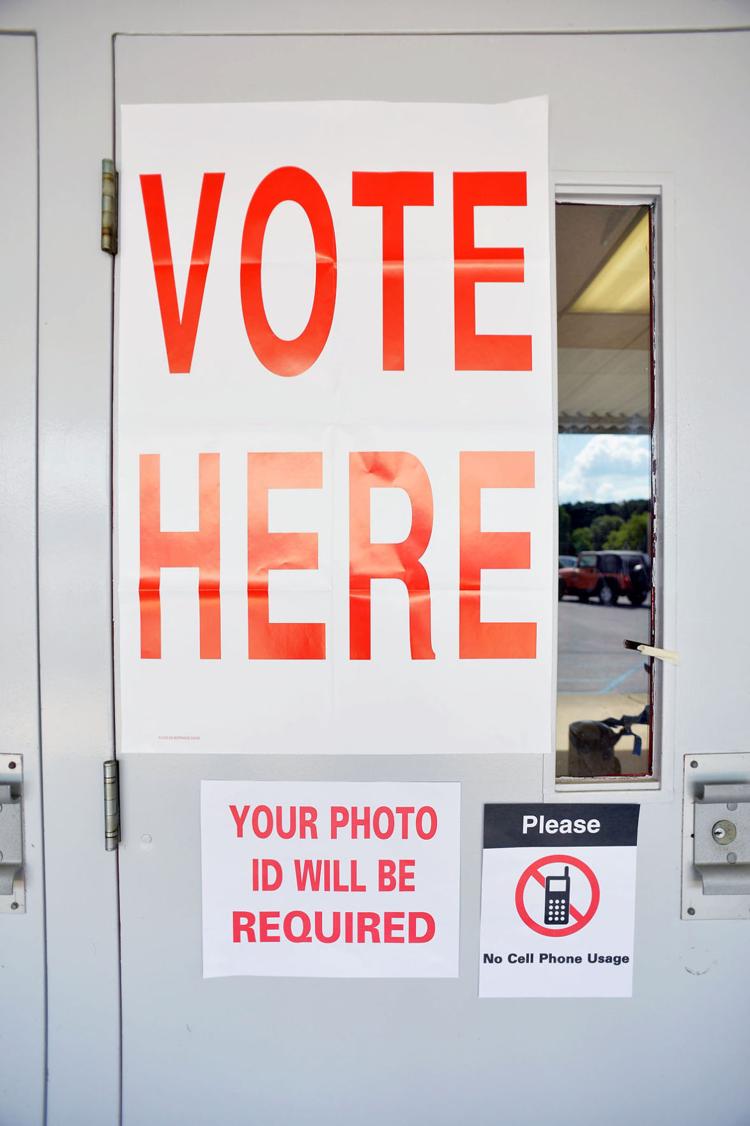 Amendment 3: On amendments
Why such a long ballot this year — and every year. One reason: a single dissenting vote in the Legislature can turn a local issue into a statewide referendum. The creators of Amendment 3 hope to make itharder to place local issues on a statewide ballot.
Amendment 4: Home rule lite
In Alabama, county commissions have little power beyond paving county roads. The state Legislature decides other county policies, from major issues like raising taxes to smaller matters like granting badges to retired deputies. Amendment 4would loosen the reins just a little, allowing counties to make small administrative changes – like setting up a recycling program – without a green light from Montgomery. Major powers like taxation and wet-dry issues would stay in lawmakers' hands, though.
Amendment 5: Separation of powers
Amendment 6: Impeachments
Alabama's Constitution doesn't specify the number of votes needed to impeach a statewide official. This amendment would require a two-thirds vote in the Senate. This amendment came out of the same Constitutional review-panel that recommended Amendment 5, and was in the works long before the phone-sex scandal that launched an impeachment investigation against Gov. Robert Bentley. Lawmakers say the current impeachment process is so far consistent with both the current constitution and this amendment. Butno one's been impeached in a century, and lawmakers are still trying to hammer out the details of that process.
Amendment 7: Etowah County Sheriff's personnel board
Would put raises and other personnel matters for most Etowah County Sheriff's Office employees under a personnel board. Etowah County lawmakers wanted the issue to be on their county's ballots only, but a fluke in the system –a single "no" vote by a senator who can't remember why – sent it to a statewide vote.
Amendment 8: Right to work
Alabama has long been a "right to work" state, where employees in a unionized shop can't be required to join or pay union dues. This amendment would makethat a part of the state constitution, not just state law.
Amendment 9: Age limits of Pickens County probate judge
Would raise the age limit for Pickens County's probate judge from 70 to 75 – allowing sitting judge John Paluzzi to run for re-election. Paluzzi's office is a 2 hour and 30 minute drive from Anniston, but this is Alabama, so you get a vote.
Amendment 10: Calhoun County jurisdiction
Amendment 11: Tax Increment Financing
This would allow local governments to set up "tax increment zones" around large, new industrial sites. New property tax generated at the site would be funneled back into the zone, basically allowing governments to pay for incentives to get industries to come to the zone in the first place.
Amendment 12: Baldwin County toll bridge
Would allow the Legislature to set up an authority to build a toll bridge in Baldwin County.
Amendment 13: Age limits on state offices
A "yes" vote wouldlift all age limits on public office in Alabama – except in the judicial branch, where judges have to retire at 70. It wouldn't help John Paluzzi, or suspended Chief Justice Roy Moore, who is too old to run again. But some university trustees could stay in office longer.
Amendment 14: Local law repair kit
A judge recently told the Alabama House of Representatives that they weren't properly following their own procedures for passing local bills. As a result, hundreds of local laws could be overturned. This amendment would rewrite the rules tokeep the laws on the books. At stake locally: beer taxes that are earmarked for economic development and education, a recent fix to Anniston's police retirement system and annexations that place make Pebble Creek and White's Gap Estates part of Jacksonville.