You can vote for either candidate and four other Dec. 12 election facts
Alabama's choosing a new U.S. senator; here are a few things you might not know about that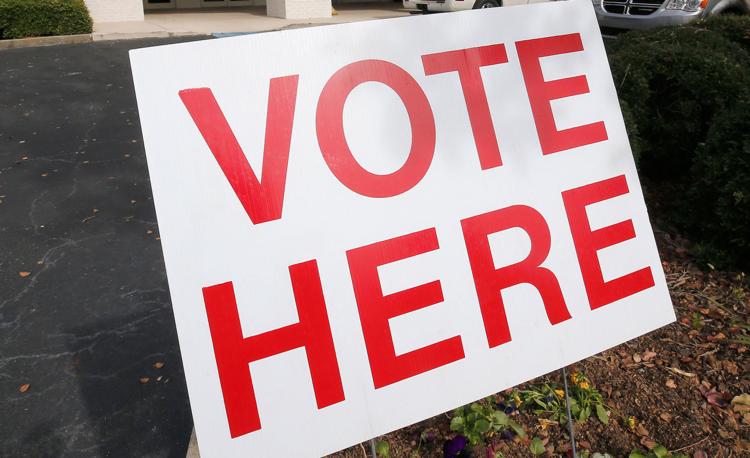 Five things to know about Alabama's upcoming U.S. Senate election:
1. You can vote — for either candidate.
You can vote — for either candidate. No matter how you voted earlier this year, you can vote for either Democrat Doug Jones or Republican Roy Moore in the upcoming election. Alabama's new crossover voting law won't restrict your vote.
The law doesn't ban Democrats from voting for Republicans or Republicans from voting for Democrats in general elections. Alabama doesn't require voters to register by party, so the state doesn't really know what party you're affiliated with.
2. The election isn't over.
The Moore/Jones race ends with a vote on Dec. 12.
That may seem confusing, given all the news this week about elections underway in several other states.
Yes, Nov. 7 was the Tuesday of the first full week in November, when one would expect an election to be held. Yes, several states did schedule special elections for that day. Alabama didn't. We have more than a month to go.
3. There's still time to register to vote.
4. You can write someone in, but it may not count.
Under a new state law, state officials will count out the votes for each write-in candidate only if the total number of write-ins is greater than the difference between the top two vote-getters. Nick Saban, Mickey Mouse and Patrick from Spongebob Squarepants typically get a handful of write-in votes every election year.
5. You're stuck with your choice for three years.
Yes, 2018 is an election year. No, the winner of the Moore-Jones Senate race won't be on that ballot. The Dec. 12 election will determine who will finish the term started by former Sen. Jeff Sessions. That term ends in 2021, after an election in 2020.
Capitol & statewide reporter Tim Lockette: 256-294-4193. On Twitter @TLockette_Star.