Half the state's voters Wednesday were celebrating a Senate election victory for Democrat Doug Jones.
The other half may well be waiting for the other shoe to drop.
When major news outlets on Tuesday night declared the race for Jones, Republican Roy Moore took to the stage at his Montgomery rally to dispute the result and invoke the possibility of a recount.
"Let's go home and sleep on it," Moore told the dispersing crowd.
That left the state with plenty of questions Wednesday morning. Was the Senate race really over?
Are we headed for an automatic recount? State law requires a recount if there's less than half of one percentage point between the two top candidates. The current count by the Secretary of State's office shows Jones with 49.9 percent of the vote, Moore with 48.4 percent. That's a 1.5 percent spread.
Moore's supporters have held out the possibility that the remaining uncounted votes — provisional ballots and some military absentees — will shrink the margin to recount territory. With a spread of nearly 21,000 votes between the two candidates, it's unlikely that there are enough uncounted voted to reduce the spread to automatic recount territory.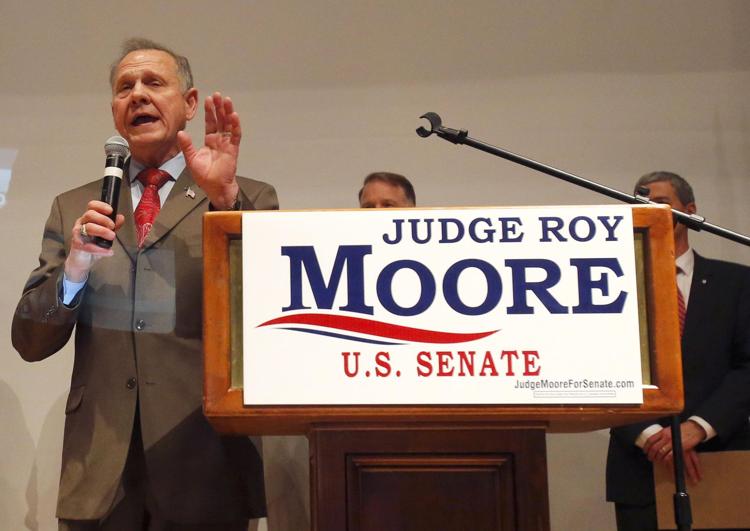 Can Moore demand a recount anyway? A candidate can demand a recount, according to state law, but if it's not an automatic recount, the candidate has to pay for the count. Secretary of State John Merrill said it's unclear how much a recount would cost. It's something his office is calculating now. Still, Merrill said, the cost is likely "upwards of $1 million."
Moore had $636,046 in his campaign account at the end of the last reporting period in November, though it's not clear how much the campaign has on hand now.
Would a recount change the result? It's unlikely. A good model for the recount might be the 2010 Republican gubernatorial primary, in which Robert Bentley barely made the runoff, squeaking past third-place finisher Tim James by 167 votes. A recount moved the tally by only a handful of votes, and Bentley remained in the runoff.
Incidentally, President Donald Trump and sitting Sen. Luther Strange, both Republicans, have already released statements congratulating Jones on his victory.
Will Jones get to vote on the GOP tax bill? Since the Jones victory, some Democrats have called for Republican leaders in Congress to hold off on a final tax bill vote until Jones is seated. That seems improbable, given the timeline for the Democrat's arrival in Washington. Merrill said the election won't be certified until at least Dec. 26 and possibly as late as Jan. 3, and Jones can't be seated until the election results are official.