Tony Hewitt Jr. wants to be the regular Joe on the 2018 ballot for Alabama governor.
All he needs is 35,541 signatures.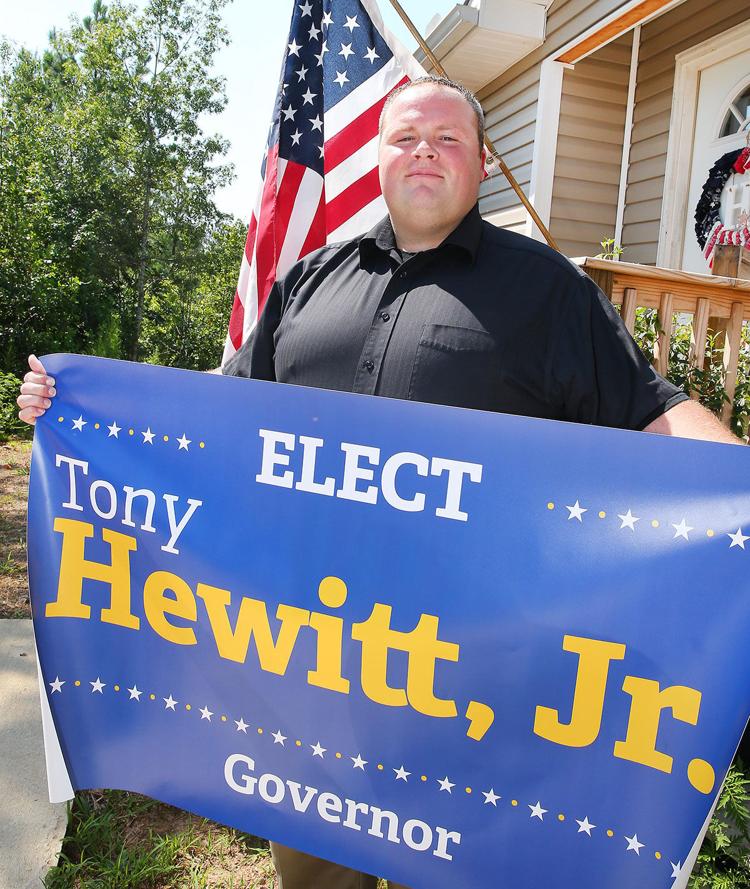 Hewitt, 35, of Weaver, announced earlier this month that he's running for governor as an independent.
"I think I'm more connected to the average citizen than a politician would be," said Hewitt, who works the third shift as a Weaver police officer.
Hewitt joins a growing field of declared candidates and pseudo-candidates in the 2018 race – many of them inspired to run after the great gubernatorial meltdown of 2017. Former Gov. Robert Bentley resigned from office in April, after a year-long scandal revolving around phone sex, campaign finance and a trip to Las Vegas on a state plane.
Even before Bentley's fall, would-be successors were lining up. Former Auburn football coach Tommy Tuberville announced a run, then backed out. Public Service Commissioner Twinkle Cavanaugh has been raising money, but continues to insist she hasn't officially announced in the race. Tuscaloosa Mayor Walter Maddox has said he's exploring a run, but he too has filed fundraising paperwork.  Former state Supreme Court Justice Sue Bell Cobb, Huntsville Mayor Tommy Battle and Agriculture Commissioner John McMillan are in.
Some candidates – including corrections officer Stacy George and evangelist Scott Dawson – are running as Montgomery outsiders who were never in Bentley's sphere of influence. They'll likely have serious competition for that role from Hewitt, who's never run for office and no longer identifies with a political party.
"I used to be a Republican, but then I saw the light," Hewitt said.
Hewitt said he has "conservative values," but wants the state to legalize marijuana to take the burden of pot arrests off police and the correctional system. He wants to build more prisons to hold the violent inmates who remain when the number of drug defendants goes down. He wants a state lottery to help pay for education, and he wants more state troopers on the road.
State law doesn't allow independent candidates to raise money until November, a year before the general election. Democrats and Republicans, who have a primary in less than a year, are already  allowed to raise money.
Independents also have to get a 3 percent of the state's voters – more than 35,000 – to sign a petition before they can get on the ballot. Hewitt is shooting for 50,000 for safe measure, because signees often turn out not to be on the voter rolls. So far, he has a few hundred signatures
"It's going to be tough," Hewitt said.