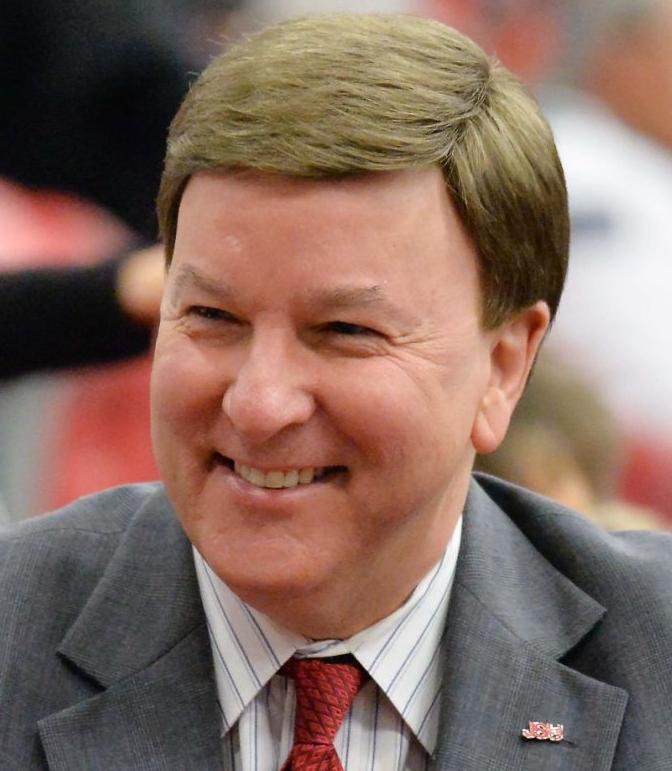 Republicans could repeal and replace the Affordable Care Act next year if the GOP holds onto its majority in the U.S. House of Representatives, Rep. Mike Rogers, R-Saks, told a crowd in Anniston on Tuesday.
"Assuming this fall turns out as some of us hope it does, and we pick up a majority in the House, we're also going to pick up two or three seats in the Senate," Rogers said at a meeting of the Anniston Rotary Club.
Rogers has toured across the 3rd Congressional District in the past two weeks of House recess, visiting fire stations, civic groups and small-towncity halls, according to his Twitter feed – where the appearances are typically announced after the fact. The Anniston Star didn't receive advance notice of the congressman's Rotary appearance, but someone who attended the meeting offered The Star a recording of the event.
"Good things are happening, and I want you to be aware of that," Rogers told the Rotarians. He said the news media have by and large ignored accomplishments of the GOP-run House, including the passage of this year's defense budget and a coming final vote on a new farm bill.
He also cited last year's tax reform, passed on a party line vote, as an underreported accomplishment that helped boost the economy. Unemployment nationwide, he noted, is under 4 percent.
Think tanks such as the Tax Policy Center and the Brookings Institution projected that the bill would give larger tax breaks to wealthy taxpayers than to middle-class workers, who could expect an income boost of about 2 percent. After the bill passed, Republicans pointed to one-time bonuses offered by some companies to their workers after the tax cuts. Rogers on Tuesday said he was offended when House Minority Leader Nancy Pelosi referred to those bonuses as "crumbs."
"It just incensed me," he said. "I represent a poor rural district. $1,000 is not a crumb. $1,000 is a new refrigerator."
The tax vote came months after the parliamentary failure of another GOP proposal, to repeal and replace the health care law known as Obamacare. The repeal passed the House, but failed by one vote in the Senate after a season of raucous town hall meetings and protests mostly in opposition to the repeal plan.
"At 2 a.m. John McCain, who had told the president and told the majority leader he'd vote yes, voted no," Rogers said of the failed health care vote.
McCain was diagnosed with brain cancer last year. Rogers said that if McCain steps down for health reasons, a new appointee to fill his seat would likely be someone who supports health care repeal – and he said Republicans would likely pick up additional Senate seats on November.
Rogers' general election opponent, Opelika Democrat Mallory Hagan, said Wednesday that Rogers had more than a decade in office to come up with a better healthcare plan.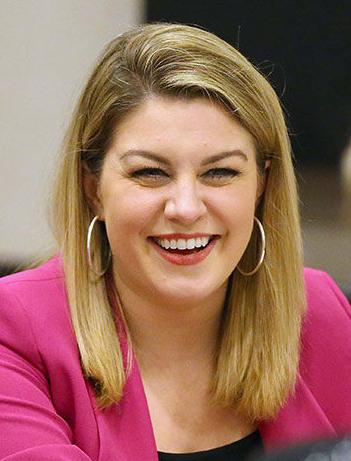 "More than anything, if Congressman Rogers has ideas about how to constructively move forward, why did he say he 'wasn't conversed' on the topic last week?" Hagan was quoted as saying in the release.
At the Tuesday meeting, Rogers also addressed the concept of a sixth branch of the military just for orbital warfare — a Space Force or Space Corps. President Donald Trump has embraced the idea, and "Space Force" has become a chant at Trump rallies and a punchline for late-night comedians.
Rogers and Rep. Jim Cooper, D-Tenn., began campaigning for a separate Space Corps long before Trump took up the idea. Rogers on Tuesday said there's more military activity already going on in space than people realize.
"The problem is that almost all of it is classified, so you don't know," he said.
Rogers warned that spacefaring countries could use orbital weapons to surreptitiously help a third party. The Chinese, for instance, could help North Korea hide a missile launch by temporarily jamming the U.S. satellites that spot such a launch, he said.
The Army, Navy and Marines have opposed the Space Force, Rogers said, because "they don't want a sixth pig at the trough."
Rogers said that even when Congress is in session, he returns to the Anniston area every weekend. That came in response to an audience question about how often he makes public appearances. Democrats in recent years have criticized Rogers for not holding town halls, even going so far as to hold a "town hall in absentia" in which they peppered an effigy of Rogers with questions about health care.
"I'm not at all intimidated about doing town hall meetings," Rogers said. "I'm not going to be part of a sham that's set up just to bring protesters from out of town."
He claimed that last year's town hall protests around the country were organized and funded by billionaire George Soros, "to use town halls to create disruptive behavior to get news stories on TV to make it appear that the country was in disarray because of Donald Trump's policies."
Rogers specifically cited the activist group Indivisible. The group in November announced that it has decided to accept funding from a foundation created by Soros — whose name crops up frequently in conservative conspiracy theories — but that the money would amount to no more than 5 percent of the group's total funding.
"I'm not an amateur here," he said. "I'm not going to be suckered into those things."
Attempts to reach Rogers' office for further comment on the Rotary club remarks were unsuccessful.