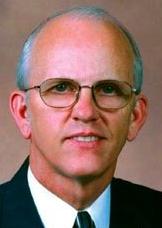 Allison Faye Brown spent 12 hours in a hospital without family in 2007 following a head-on wreck before her father, K.L. Brown, was notified anything was wrong.
"She was headed towards Cedar Bluff when the wreck happened around 11:30 that morning," Brown said of the wreck that led to his daughter's death. "We didn't get a call until close to midnight and it wasn't from law enforcement. Hospital staff in Chattanooga called us."
Brown, now a state representative from Jacksonville, with support from State Trooper Cpl. Jimmy Harrell, filed a bill that could help cut down on the amount of time spent searching for contact information in the event of an emergency.
"This is very personal for me," Brown said. "When I was approached about the idea for this bill I said it made sense. It surprised me it's not an option already."
The bill proposes that anyone renewing or applying for a driver's license, a boating license or a non-driver identification card be allowed to provide emergency contact information to the Alabama Law Enforcement Agency. The information would be stored in ALEA records and made available to law enforcement officers if they feel they need to contact a relative, Brown explained.
Harrell said Wednesday that it can be difficult to track down relatives for a victim of a wreck.
"It would be instrumental in allowing us to make timely notification to families," he said. "Often times we may try several addresses before locating the correct one."
The database with the information would be accessible to all law enforcement, not just state troopers who operate under ALEA, Harrell said.
"If an Alabama driver is seriously injured or killed, law enforcement will know exactly who to contact and how to contact them to inform them about their loved ones," Harrell said.
On a particularly cold day a couple of months ago, an elderly woman wrecked her vehicle into a telephone pole at the corner of 22nd Street and Quintard Avenue, Anniston police Sgt. Michael Webb said.
"She was having a medical emergency and she had some mental health issues," he said. "She couldn't tell us where she was, any phone numbers or where her children lived."
After Webb and another patrol officer stayed with her for about two hours, they found and contacted the woman's daughter, the sergeant said.
While incidents like Webb described are not common, he said, when they do happen having that contact information almost instantaneously would be helpful.
"That would very much be an asset to us," he said. "It's probably not something we'd use often but when we do need it, it would be nice to have."
There would be very little cost associated with collecting the information, Brown said.
"ALEA would have to make some adjustment in their system but it should be at a very minimal cost to do so," he said.
Brown said he approached a state senator about introducing the bill during the last legislative session but it got stalled.
"This year, I'm going to work it hard and try to get it passed," he said. "I don't see how you could have any opposition. It's just a common-sense kind of bill."
If the bill passes, Brown requested it be named the Allison Faye Brown Act.
"No one should have to go through that kind of trauma alone like she did," the representative said.