On most issues, Republican Roy Moore and Democrat Doug Jones couldn't be further apart – but there's one issue on which the U.S. Senate election rivals are in surprising agreement.
Long before either considered a Senate run, both men wanted one of Alabama's best-known death row inmates, former Goodwater resident William Ernest Kuenzel, to get a hearing before the Alabama Supreme Court.
"Innocence is not a technicality," Jones said in a press conference calling for Kuenzel's retrial in 2015.
"Kuenzel, a death-row inmate, has never had an opportunity to present his post-conviction claims on the merits in any Alabama court," Moore wrote months later in a dissenting opinion as Alabama's Supreme Court Chief Justice.
Today, many see Moore and Jones as stand-ins for a wider cultural war in Trump-era America. Moore, twice disciplined by court officials for his stances on same-sex marriage and courtroom display of the Ten Commandments, is a celebrity among religious conservatives. Jones, a former prosecutor best known for cold-case trials against 1960s Klan bombmakers, has become the last great hope of Alabama Democrats, who haven't won a U.S. Senate seat in this century. Voters will choose one of them in a Dec. 12 special election.
Two years ago, both men – and sitting Sen. Luther Strange – were players in a much different, life-and-death drama over Kuenzel.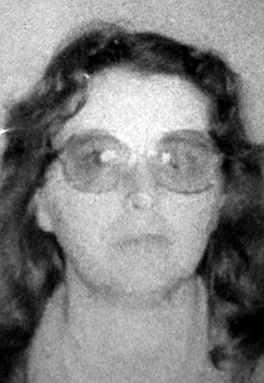 Kuenzel was sentenced to death in 1988 for the killing of Sylacauga convenience store clerk Linda Jean Offord, who died from a shotgun blast in a late-night robbery attempt in November 1987. Kuenzel's roommate, Harvey Venn, told prosecutors he waited in a car outside the store while Kuenzel entered the store and shot Offord.
There was no physical evidence connecting Kuenzel to the shooting, and Kuenzel has always claimed innocence. Over the years, Kuenzel has drawn a nationwide following among others who say he's innocent.
A key to their argument is the fact that Alabama law doesn't allow a suspect to be convicted of murder solely on the word of a co-defendant. Prosecutors pointed to another witness – a 16-year-old who said she saw Kuenzel and Venn at the store while passing by in a car more than an hour before the shooting. Kuenzel's supporters later obtained transcripts of grand jury testimony in which the 16-year-old seemed unable to say for sure that it was Kuenzel at the store.
Kuenzel has confronted his own inconsistencies, too: he and his mother were convicted of perjury for trying to bribe a jail inmate to provide Kuenzel with an alibi.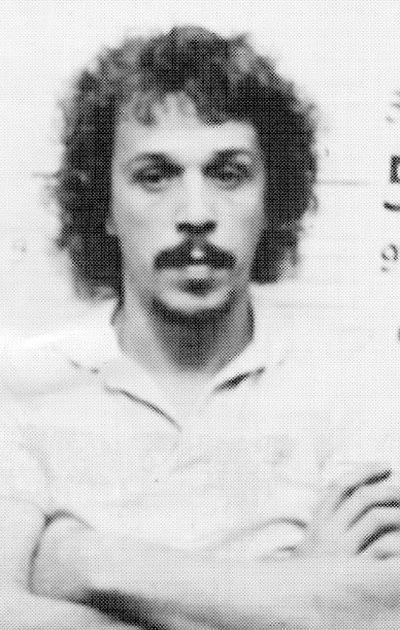 In 2015, Jones joined a group of Kuenzel advocates – including at least one close Moore ally – in a Birmingham press conference to call for a new trial for Kuenzel. Earlier appeals by Kuenzel had failed in part because early in his case, Kuenzel's lawyers had missed a filing deadline.
"The one thing I know about some of your justices is that they are more than legal technicians, they are legal philosophers," said Rev. Rob Schenck, director of the group Faith in Action, at the 2015 press conference. Moore had delivered speeches for Schenck's group as long ago as 2003.
Months later, the Alabama Supreme Court in a 7-2 decision denied the petition, co-written by Jones, asking for a retrial for Kuenzel. The court didn't issue an opinion explaining why. Moore, one of the two dissenters, wrote an 11-page opinion arguing that the court should at least consider the case. In particular, he questioned whether the 16-year-old's testimony was enough to convict Kuenzel.
"Though one might speculate from this evidence that Kuenzel was involved with the crime, the sighting is also consistent with his innocence," Moore wrote.
The point of agreement between Moore and Jones — that Kuenzel deserved a hearing before the court — may only have gone that far. Jones has said he believes that Kuenzel is innocent, while Moore wrote only that the testimony used to convict him warranted a closer look in what the then-chief justice said may have been "an extraordinary circumstance."
Two years later, few of the parties involved seem comfortable discussing this one moment when the two Senate rivals seemed to be in agreement.
"At this point we have no comment beyond what's in the public record," wrote David Kochman, a lawyer for Kuenzel, in an email to the Star. Attempts to reach Robert Rumsey, the former Talladega County district attorney who prosecuted Kuenzel, were unsuccessful Friday.
So, too, were attempts to reach Moore. Jones released a short statement in response to questions from The Star – a statement that seemed to direct the conversation back toward Moore's other court-related controversies.
"This is a tragic case. Bill Kuenzel is on death row for a crime I am convinced he didn't commit," Jones is quoted as saying in the statement. "While Moore's opinion in this case was reasonable, he is no longer a judge because he violated his oath of office and ignored the rule of law, putting his own interests ahead of the people of Alabama."
Throughout Kuenzel's 2015 appeal, lawyers for the state attorney general's office – then headed by Luther Strange – argued for his guilt, noting that courts in the past had already rejected his appeals.
Strange is now a U.S. Senator, appointed to the seat earlier this year. Moore defeated him for the Republican nomination in a Sept. 26 runoff election.