If you're drawing a blank in the Senate race between Roy Moore and Doug Jones, Irondale resident Ron Bishop wants you to write his name in.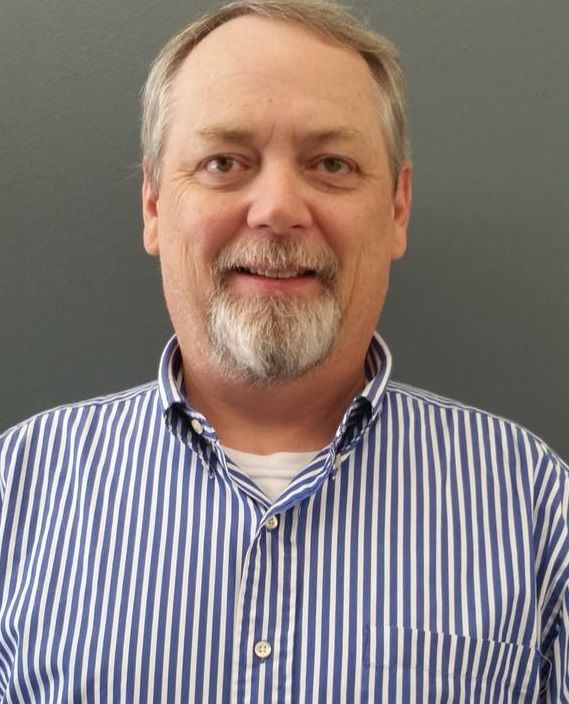 "I'm not a lawyer, for one thing," Bishop said. "I'm just a simple IT geek born and raised in Alabama. Nobody's bought me."
Bishop is running a write-in campaign in the special U.S. Senate election to be decided Dec. 12. Ballots across the state will carry the name of former judge Roy Moore, a religious-right icon running on the Republican ticket; and Doug Jones, a Democrat best known for winning convictions against Ku Klux Klan bombmakers during his stint as a federal prosecutor.
It is, in some ways, a surprise election for Alabama. The election of President Donald Trump led to the appointment of Trump ally and former Sen. Jeff Sessions as U.S. attorney general. Sitting Sen. Luther Strange was appointed to the seat in February, and Gov. Kay Ivey announced in April that an election for the seat would be held this year.
Jim Albea, an executive committee member for the Libertarian Party of Alabama, said the short notice left the party at a disadvantage, with little time to collect the 35,412 signatures a third-party candidate needs to get on the ballot.
"Alabama has the most restrictive ballot access rules in the country," claims Albea, a former Anniston resident who now lives in Irondale.
To get on the ballot in a statewide race, a third-party candidate needs to collect signatures – enough to total 3 percent of the vote in the last race for governor. The party can stay on the ballot in the next election cycle if it gets more than 20 percent of the vote. That's never happened.
Bishop says he's running to provide an option for voters who don't feel represented by either Jones or Moore. Libertarians, he said, favor small government, which he says is in contrast to Democrats. He said he's also for decriminalizing marijuana and for bringing troops home from foreign wars.
But his run, he said, is also about the ballot access issue.
"If I don't win this, we'll draw attention to the fact that it's hard to get a third party on the ballot," Bishop said.
Secretary of State John Merrill said the current rules for third parties are what the people of the state wanted. He said that as a lawmaker, he tried to pass laws to make ballot access easier, but other legislators didn't support it.
"In some states, just because you can fog a mirror, you can get on the ballot," he said. "That's not what Alabama wanted."
Wins for write-in candidates are rare. When they do happen, it's often because a major-party candidate is publicly spurned by party leaders and denied a nomination. Merrill noted the case of state Sen. Lowell Barron, elected by write-in vote in the early 1980s. That happened when federal court threw out the state's district maps after a primary, allowing party leaders to hand-pick nominees for the general election that was to follow.
Bishop will have to pick up a sizable portion of the vote before he can even find out how many votes he got. Under a law passed last year, write in votes will be counted only if a private citizen pays for the count – or if the total number of write-ins exceeds the difference in votes between the top two candidates.
Before 2016, the state always counted write-ins, and released a list of which candidates got write ins. In 2014, the list of write-ins ran past 1,800 pages. University of Alabama football coach Nick Saban and cartoon character Patrick Star (of Nickelodeon's "Spongebob Squarepants") were among the top write-in vote-getters.
Moore and Jones were neck and neck, with each at 42 percent, in a Fox News poll released earlier this week. Earlier polls showed Moore with a lead of 6 to 8 percent.