Life was finally looking up for Josh Ezell.
After years battling drug abuse and addiction in Calhoun County, the 33-year-old had a son, which helped him put his priorities in order. Ezell moved to Anniston where he could more easily get a ride to work. He was clean for 18 months.
In July Ezell had a momentary relapse. He took a dose of fentanyl, a powerful opioid pain medication only legally available through prescription.
Ezell died from an overdose that same day.
"He had an awesome sense of humor," his mother, Angela Cheshire of Wadley, said in a recent interview. "It's just sad."
Deaths like Ezell's have grown in the state and the U.S. over the last 20 years, and if trends don't change, they will continue to rise significantly over the next decade, a new study shows.
The study, released Tuesday, shows Alabama's drug, alcohol and suicide death rate could increase by 41 percent in the next 10 years — with drug use being having the greatest effect. The study highlights the rapid rise in heroin and opioids as a significant factor in the current and projected growth in drug-related deaths, an issue substance abuse agencies and medical personnel say they've faced in the county for years.
The study was published by Trust for America's Health, a health policy and advocacy organization, and Well Being Trust, a mental health foundation. The study uses federal data from the Centers for Disease Control and Prevention to track the growth in deaths between 1999 and 2015 and then projects how much those deaths could increase by 2025 if trends continue unabated.
According to the study, Alabama's rate could rise to 51.9 per 100,000 deaths from drugs, alcohol and suicides by 2025 — which would be the 15th lowest rate among the 50 states — compared to the state's current rate, which is the 17th lowest.
Among the three causes, drugs have taken the largest toll on the state and are projected to continue to do so over the next decade.
The study shows Alabama's drug death rate was 15.2 per 100,000 deaths in 2015, compared to 4.4 in 1999. The 2015 rate is just below the national average of 16.3 per 100,000 deaths.
State drug deaths are projected to jump to 27.5 per 100,000 deaths by 2025.
Meanwhile, nationally, deaths from drugs, alcohol and suicide could account for 1.6 million fatalities over the next decade, the report shows.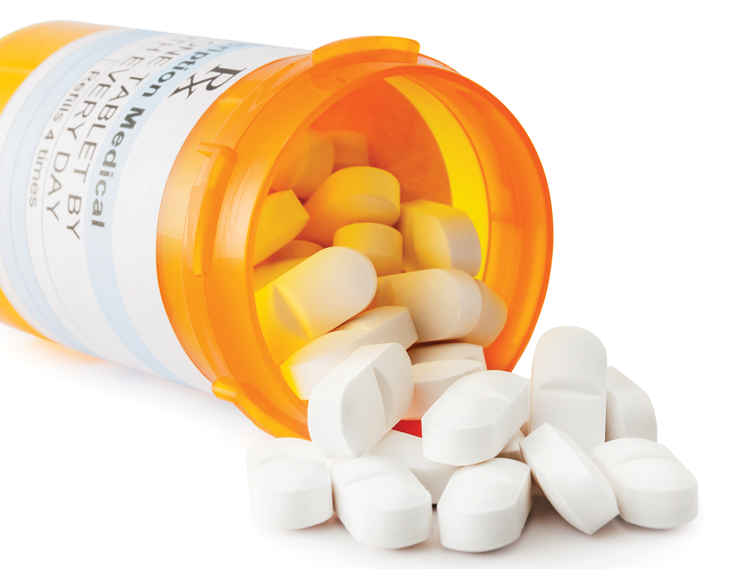 "The rapid increase in drug use is pushing these numbers faster and higher," said John Auerbach, president and CEO of Trust for America's Health. "Drug deaths have tripled since 2000, and mainly among middle-aged whites and people living in rural areas."
Benjamin Miller, chief policy officer of Well Being Trust, said no single new program will fix the issue.
"We need to modernize substance abuse treatment," Miller said. "Initial actions we can take are having more responsible prescribing practices, more monitoring programs of prescription use and safe storage and disposal applications."
The rapid rise in prescription opioid use over the last decade has become a major concern among health experts and with government and medical officials having to deal with the crisis.
The crisis has reached such heights that on Monday, Birmingham attorney Annesley DeGaris visited the Jacksonville City Council to persuade the city to enter a large, cross-jurisdictional lawsuit against major prescription drug distributors and manufacturers. DeGaris alleges that over the years, drug distributors and manufacturers, using faulty data, encouraged physicians to prescribe powerful opioids more often than they should have, as way to increase revenue.
The goal of the lawsuit would be to recoup some of the expenses incurred by cities, states and insurance companies dealing with the repercussions of opioid abuse, DeGaris said.
"What do you spend on drug courts, rehab, law enforcement, autopsies and emergency services because of this crisis," DeGaris asked the council.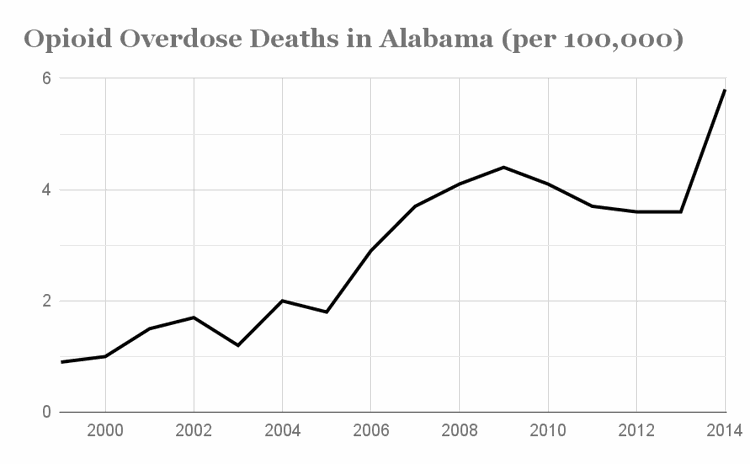 Calhoun County Coroner Pat Brown said in the last three years, he's seen nearly 40 percent growth in drug overdose deaths.
"The worst problem we have right now is the heroin and fentanyl issue, but we still see a lot of prescription drugs," Brown said. "We have an opioid problem for sure."
Johnny Warren, owner of Anniston EMS, said his ambulance service has seen a jump in drug overdose calls in recent years.
"It's prescription drugs mainly ... but it's illegal for many of these people to have them," Warren said.
Warren said that so far, the rise in drug overdoses hasn't overtaxed Anniston EMS' resources.
"But we have had situations where more than one in a family is overdosed at the same time," Warren said. "In those cases we have to call another crew out there and that cut can cut into our resources."
Angel Chumbler, director of Starting Point Outreach for Women in Oxford, said her organization has done what it can to help area women beat their drug addictions. Chumbler said Starting Point has seen a rise in drug abuse in recent years, particularly with heroin and fentanyl.
"Education is key to stopping it," Chumbler said of the rise in drug use.
Starting Point offers a 12-month, spiritual-based program for women that includes monthly drug screens, 24-hours-a-day supervision and structured daily living plans that are broken down by the hour. Starting Point treats 52 women a year.
"We have an 86 percent success rate among women who follow all the way through with a year of sobriety," Chumbler said. "I'd like to say that with our success rates, we're having a great impact on recovery in the community."
Kendra Homesley, a community representative for Self-Recovery Detox, LLC, which has a medical detox center at RMC Jacksonville, said the rise in patients needing her company's services this year across the state has been stark.
"We've seen a huge rise in opioid detoxing, especially with heroin," Homesley said.
Homesley added that patients needing detox services have also shifted younger. Where in previous years many were in their 40s and 50s and needed detox from alcohol abuse, now they're in their 20s and need help with heroin and prescription drug addiction.
"A lot of these 20-somethings on heroin are middle-class and upper-middle, they come from a range of backgrounds, races and demographics," Homesley said. "Some of them were maybe prescribed prescriptions, then used to much, then eventually switched to heroin because it's cheaper."
Destiny Wilkerson of Jacksonville said her brother, Brian Gossett, was in and out of rehab centers for years, but never could shake his addiction to methamphetamine. Wilkerson said the 22-year-old died from a meth overdose March 14 after being kicked out of a rehab clinic for having alcohol in his system.
"He and I were really close and he didn't tell me he got kicked out because he didn't want me to get mad," Wilkerson said.
Wilkerson said her brother had really tried to stay clean and had been free of meth for a year before being ejected from his last rehab center.
"Generally he was a good guy, caring, loving ... he loved his family and brothers and sisters," Wilkerson said. "He just got mixed up with the wrong crowd at an early age and couldn't get out of it."