Darren Douthitt just had to visit Anniston High School on Thursday.
Like millions of other Americans, the superintendent of Anniston City Schools saw and read reports of the school shooting in Florida on Wednesday that ended in the deaths of 17 people. Douthitt wanted to make sure his students were safe and that teachers were keeping them that way.
"I wanted to come over here and see what was going on ... I came here to look around and think about what we can do better," Douthitt said while still at Anniston High on Thursday. "That's the reality of the situation ... it's a reality I don't like ... but we have to train ourselves and keep ourselves trained to deal with these situations."
As the nation copes with another gruesome campus shooting, local teachers, their administrators and the professors who prepare them for the field agree that such incidents have become part of the profession. Training to deal with shootings as they happen and to identify students who need help long before they pull a trigger is the norm, they say.
Douthitt said that after many years of mass school shootings across the country, there is a continuing need to train teachers, administrators and school staff on how to deal with such a situation.
"Our resource officers have in the past gotten the training and then come back and gave our staff an understanding on what they should do and what they should report," Douthitt said.
Staff at Talladega High School followed their safety procedures Thursday when they observed a student acting suspiciously. Police were called and the student was arrested when a gun was discovered in his backpack.
Douthitt said counseling was also an important component to help students deal with any issues that could upset them before things escalate and they act out violently.
However, all the training and the current counseling still isn't enough, Douthitt said.
"We need to start looking at students in elementary school and diagnose issues with those kids and deal with some of this at that level," he said. "But we don't have the staff to do that at that level."
"We work with coping mechanisms for anxiety and depression to these students," Fargason said. "And we give resources to parents, and that could be counseling or contracting a doctor."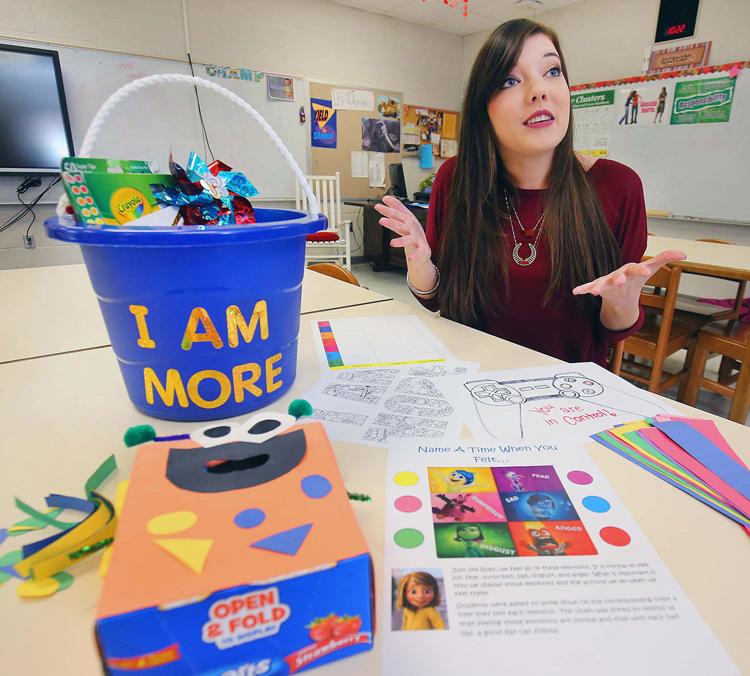 Fargason, who graduated from Jacksonville State University in 2016 with a bachelor's degree in social work, noted that education related to mass shootings was part of her curriculum.
"With social work, one of the electives was crisis intervention, and they educate on identifying symptoms that led to variety of things, and mass shootings was one of those things," she said.
Emily Sims, head of the department of secondary education at JSU, said there is some mass shooting-related education in curriculum for student teachers, but the department is looking to add more.
"We do feel like this is something we need to more formally address," Sims said, regarding mass shootings. "Where to put it, where to fit it all in in the curriculum is the question ... but we're realizing we need to do that."
Sims said the department currently offers a classroom management course that touches on intruders and what to do about them. Also, students sent into school districts are highly encouraged to attend any professional training the teachers they're working with undergo, which includes training on mass shootings, she said.
"Also, I've recently attended a seminar with the Jacksonville Police Department on active shooters," Sims said. "I'm going to have them come and do training for our students."
Russell Waits, principal at Jacksonville High School, said it is expected that teachers and faculty continue training on dealing with mass shootings and identifying warning signs.
"Sadly, it's become a common thing," Waits said of school shootings. "We prepare as much as we can and put procedures and protocols in place for an event like that."
Waits said the school has an active shooter drill in the fall and in the spring, bringing in police and simulating incidents.
"And we have mental health counselors who come in and assist students that are recommended by school counselors," Waits said. "The counselors are equipped and trained to recognize warning flags and emotional triggers."
Angela Morgan, who represents teachers in Calhoun County with the Alabama Education Association, said her organization has routinely provided training on mass shootings to members because of the prevalence of such incidents.
"We have had panels with law enforcement and administrators that have addressed school shootings ... that teach more awareness of surroundings, what students are saying and how to report that to the right people," Morgan said. "This has been going on for quite some time."