Gerald Dial wants the U.S. to find a way to wage a trade war without tariffs on products from Alabama's farms.
"We're working on a plan to not use food in a trade war," Dial said. "I'm totally opposed to using food as an economic weapon."
Rick Pate says a trade war could hurt Alabama's farmers, but he trusts President Donald Trump won't let things get out of hand.
"It could potentially be horrific," Pate said. "But I don't think he'll let it go that far."
On Tuesday, Alabama's voters – or at least some of them – will pick one of the two men as the state's agriculture commissioner. Dial and Pate are in the runoff for the Republican nomination for the position, and there's no Democrat in the race and no indication of an independent challenger. Voters who cast a Democratic ballot in June primary are banned from voting in the GOP runoff, and state officials expect a low turnout.
The vote comes as the state's farmers struggle to make sense of what increasingly looks like a trade war between the U.S. and China. The Trump administration earlier this year announced $34 billion in tariffs on Chinese goods. Those tariffs went into effect Friday. China retaliated with an equal amount of tariffs, also imposed on Friday – including 25 percent tariffs on agricultural products such as soybeans, a top crop in Alabama.
Soybean prices have declined since the tariffs were announced.
Dial said the consequences of a trade war could be dire for agriculture, one of the few areas in which America is actually a net exporter to China. Still, he said, he sympathizes with Trump's desire to challenge Chinese trading practices and thinks the president could make some headway on trade.
"It's all about the art of the deal," he said.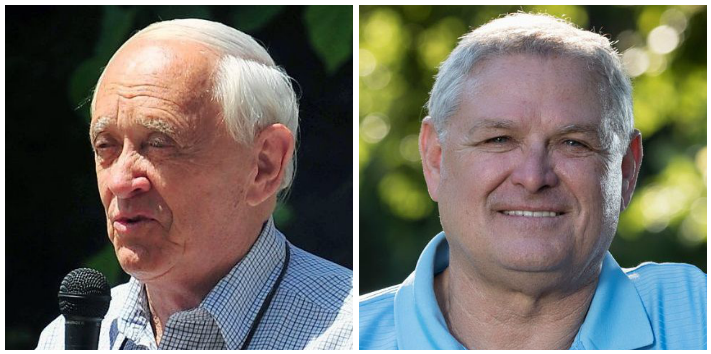 Dial said he's already been in contact with U.S. Agriculture Commissioner Sonny Perdue, a former Georgia politician who's a close friend of Dial. He said Perdue is working on a plan to take agricultural products off the table in any trade war.
Asked how the U.S. could force China into a truce on food, or how Perdue could convince Trump to take up the plan, Dial said he wasn't sure. He did say the state should expand trade into Cuba and the Caribbean to make up for potential trade-war losses.
Dial mentioned the food-truce plan to The Anniston Star Tuesday. On Wednesday morning, the Trump administration released a list of $200 million in new proposed tariffs, a list that included food products imported from China. The Chinese said they would take "countermeasures" in response to the new tariffs.
Dial's opponent said he trusts Trump to force a deal with China before things go too far.
"Let's just wait and see," Pate said. "If it's a trade war it could do real harm, but I think he's smarter than that. He won't let it happen."
Pate said he didn't yet have a plan to help farmers adjust if the trade war continues to escalate.
"I'm certainly not in the loop yet," he said. "I'm just trying to get through Tuesday."
Pate said the Star should ask current Agriculture Commissioner McMillan about the issue. (Pate describes McMillan as a supporter of his candidacy. McMillan hasn't made an official endorsement in the race, but has said he'll vote for Pate.)
"I think everybody should just sit tight a bit," McMillan said.
McMillan noted that the U.S. Department of Agriculture is still projecting growth in agricultural exports this year — though that could change with a new projection set for release in late August.
Like Dial and Pate, McMillan saw a trade war as possibly needed in to balance consumer-products trade with China, though he acknowledged it could be bruising for the agriculture sector, which still exports more than it imports.
"The China thing is a concern," he said. "They're buying up tremendous amounts of cropland around the world, particularly in South America, so they can grow food themselves."
Asked if he had any advice for his successor in dealing with the trade war, he said the election winner should keep in close contact with the National Association of State Departments of Agriculture for updates on tariffs.
Attempts to reach NASDA officials Tuesday and Wednesday were unsuccessful. The organization's website featured updates on an effort by Congress to limit Trump's tariff power, as well as links to studies that predict soybean farmers could lose as much as 60 percent of their income due to the tariffs.