Environmental activists are frustrated with Gov. Kay Ivey's decision last month to disband a state board tasked with drafting a water-use plan for the state.
Unlike most of its neighbors, Alabama doesn't have a plan for using the water that flows through its rivers. Environmental activists say that could be a problem as the state approaches the end of its long-running legal battles with Georgia and Florida over the use of major rivers like the Coosa. A lack of planning could also pose a problem the next time the state faces a drought like the one Alabama saw in 2016, environmentalists say.
"When you have a drought, the problems are often exacerbated by human uses," said Cindy Lowry, executive director of the Alabama Rivers Alliance.
Lowry and other environmentalists have been waiting for years for Alabama to complete work on a comprehensive plan for use and monitoring of the state's fresh water.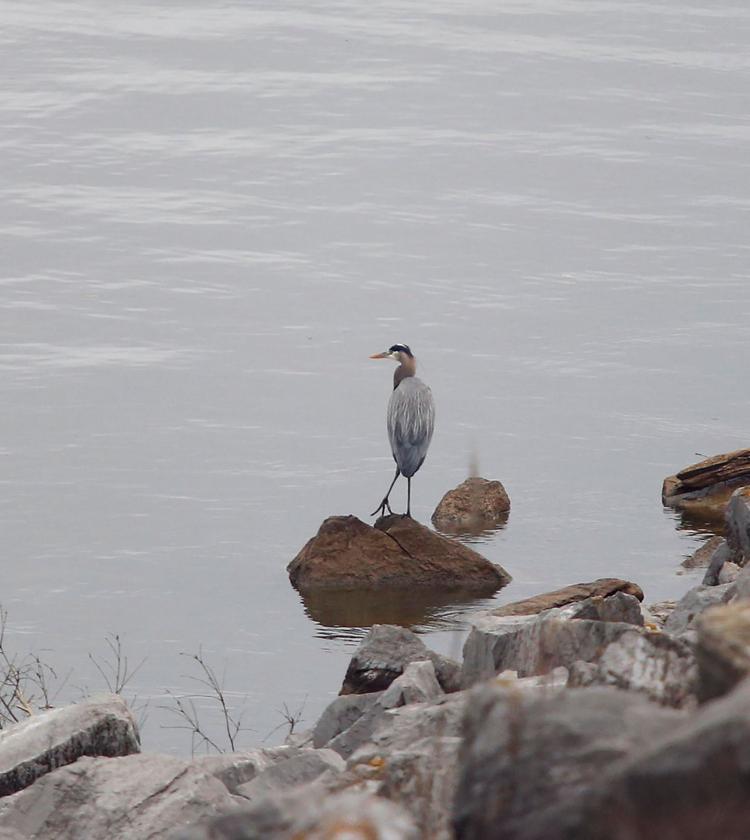 Selling the idea of a water plan can be tough in Alabama, a state where water shortages are relatively rare. Ten percent of the country's fresh water flows through here on the way to the Gulf of Mexico, according to the U.S. Geological Survey. Massive lakes, created by hydroelectric dams on the state's rivers, have been part of the state's landscape for the better part of a century.
Governments in Western states, by contrast, have had to get involved in divvying up limited water resources. Florida has been divided into water management districts since the 1970s, when the growing population began putting pressure on water supplies in some parts of that state.
In Alabama, water use guidelines are simple. If water flows across your land, you have the right to draw it out of the river and use it. Landowners are required to report major withdrawals of water to a state agency, though environmentalists say Alabama's system doesn't provide a true, up-to-date picture of water use.
The state has dabbled with water planning for nearly 30 years. A 1990 law gave the state's Office of Water Resources responsibility for creating a plan. Fast forward 25 years and the Alabama Water Agencies Working Group was still working on a plan. The group was tentatively scheduled to release recommendations at the end of 2016 — which turned out to be the year the state experienced its most severe drought in decades.
When the drought passed, so did some of the public pressure to create a plan. Last month, Gov. Kay Ivey disbanded the water-planning group. The move, her staff said at the time, was part of a wider effort to review panels appointed by her predecessor, Robert Bentley. Bentley stepped down in April after pleading guilty to misdemeanor campaign finance charges following allegations of an affair with an aide; Ivey has spent recent months reviewing his hiring decisions and committees, occasionally pink-slipping staff and disbanding task forces.
Attempts to reach Ivey's staff for comment last week were unsuccessful. Her decision returned responsibility for water planning to the Office of Water Management.
State Sen. Gerald Dial, R-Lineville, last month called for the state to pick up the speed on water planning, saying the lack of a plan was a "disservice to the state." Since then, Lowry said, environmentalists have discussed the issue with state officials and have been told planning will move forward.
"We're feeling a little more positive now," Lowry said last week.
Still, Lowry said it will likely take the Office of Water Resources another three years to complete the plan at the current pace.
For decades, Alabama has been in legal battles with Florida and Georgia over who gets to draw water, and how much, from major shared rivers such as the Coosa, Tallapoosa and Flint. Florida and Georgia are more populous than Alabama, and both have some form of water planning, something water-planning advocates say could hurt Alabama's standing in the case.
In an emailed statement, Alabama Department of Economic and Community Affairs director Kenneth Boswell said state water planning "is not an issue" in the current court cases. He said the state's drought planning, an upcoming study of available water resources and other planning actions would meet the state's need if planning became an issue. Boswell's department, ADECA, includes the Office of Water Resources.
Jim Plott, a spokesman for the office, said the plan could be complete in three years, though the exact timing is dependent on funding.
"It's for the Legislature to decide," he said.
The Legislature controls the purse strings for most state agencies. Completing the plan would likely cost $2 million.
Lawmakers convene for the 2018 session on Jan. 9.