OHATCHEE — Authorities on Monday released the name of an infant girl fatally shot Sunday in a murder-suicide in Ohatchee.
Calhoun County Assistant Coroner Jay Bowden identified the victim as 6-month-old Kahlia Gordon, who was shot in the head by her father, Trenton Gordon, on Sunday afternoon in the 200 block of Kirksey's Bend Road before he turned the gun on himself.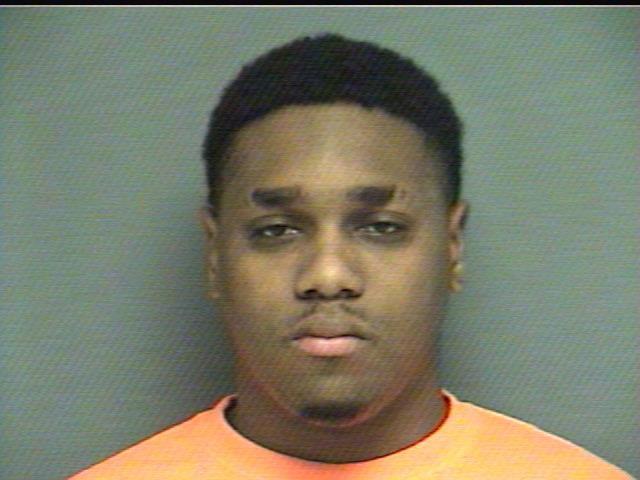 Calhoun County Sheriff Matthew Wade told The Star on Sunday that Gordon and the child's mother had been in several domestic disputes prior to the shooting.
Wade said Monday that the child's mother was escorted by Anniston police to her and Gordon's shared home within the past week so she could gather her things and leave. However, Wade said, the officers couldn't stay for the duration she was at the home and Gordon took possession of the baby after police left.
Wade said Gordon and the mother were not married, and there was no formal custody agreement between them.
"It clouded the issue, so he had the child for several days," Wade said. "I believe, when he showed up at the house Sunday, he was wanting the mother of the child to get in the vehicle with him and she wouldn't."
Wade said Gordon arrived at the home on Kirksey's Bend Road with the child at around 1 p.m., several of the child's male relatives at the home took the baby, and Gordon got into a physical altercation with them.
Wade said Gordon shot 49-year-old Geraldo Rodriguez, a relative of the mother and child.
After Gordon shot Rodriguez, Wade said, he took Kahlia back at gunpoint and carried her to the end of the driveway, put her down and shot her in the head. Bowden said Kahlia was pronounced dead at the scene shortly before 2 p.m.
Wade said it was difficult to see the child's mother grieving at the scene.
"I just stood there with her, covered her with a blanket and prayed for her, prayed for that little girl, prayed for their family," Wade said. "There's nothing good about this ... That little baby has done nothing to nobody, and never had a chance."
Rodriguez was taken to a hospital in Birmingham. Wade said Monday morning he did not know what condition Rodriguez was in, but confirmed he was alive.
While there has been speculation that Kahlia's death was accidental, Wade said, evidence suggests that she was killed intentionally.
"I've seen some comments on social media where people stated that it was an accident, that he might have been putting the child in the car seat or something along those lines," Wade said. "It's not an accident. He didn't have a car seat in the car for the child. He put that baby on the pavement, put a gun to her head and shot her."
Wade said the infant's death was the result of a domestic violence situation, which he said happens too frequently. Between Friday and Sunday, Wade said, deputies received several domestic violence calls.
"I think people think this happens every blue moon, when domestic violence is basically a daily occurrence in our county, not just for the Sheriff's Office, but for every law-enforcement agency in America," he said.
Posts on a Facebook page for Gordon feature photos of him and others posing with guns and photos of two small children. Shortly before the shooting, Gordon posted: "This will be the last day I live. I love everyone that was in my life." Gordon also posted Friday soliciting prayers for Kahlia.