Garrett Brundage believes the key to a good school is a good principal.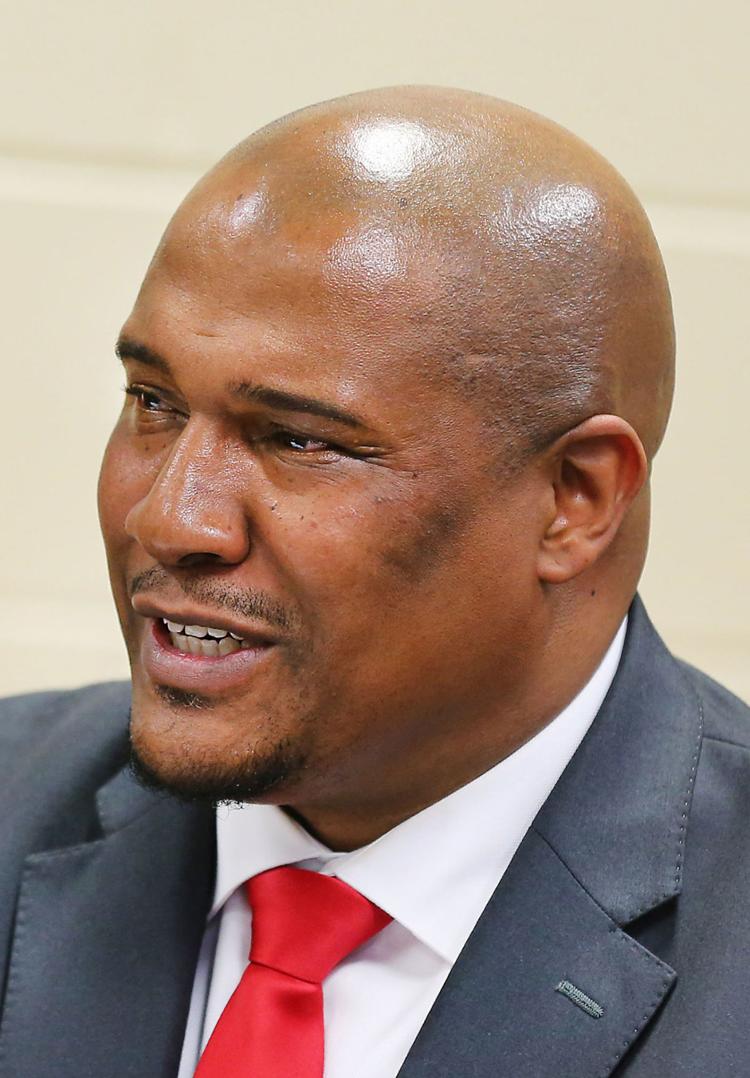 "Having a strong leader in the building is essential to success," Brundage, chief officer for high schools in Rockdale County, Ga., said Tuesday.
Brundage was the fifth of six school superintendent candidates to interview with the Anniston Board of Education at the school board's main office. Anniston has been seeking a superintendent since December, following the resignation of Darren Douthitt. Marlon Jones, formerly director of federal programs for Anniston schools, is the system's interim superintendent. He interviewed for the permanent superintendent job last week.
Brundage has been a teacher and school administrator in Georgia since 1995, spending most of that time in Rockdale County.
The system has three high schools, according to its website. Brundage said that during his time as an administrator, he secured more than $4 million in grants to pay for mental health services in the school system.
Asked where he expected Anniston's schools to be in five years, Brundage said he hoped to have 100 percent of Anniston's students reading at or above grade level. The keys to good academic performance, he said, are strong teachers, strong school leaders and students proficient in reading.
He said he'd build morale among teachers by instituting awards and other recognitions to "acknowledge them warmly and openly."
"People love to be recognized," Brundage said.
Brundage also said he plans to stay in regular contact with principals to identify and problems with their performance. He said he'd support principals who need to improve, providing them with mentors or coaches. And if they can't get up to speed, Brundage would urge them to leave.
"What else can you do with that person except find them another place to be employed?" he said.
He said he'd establish an "aspiring principal program" to identify would-be administrators among the faculty and supply them with training. He said he hoped that would keep good principal candidates from leaving for other school systems.
Anniston's school system has seen financial problems in the past year, with the system unable to hang onto the one month of reserve funds the state requires. Asked how he'd handle the budget, Brundage said he'd look for duplications of services in past budgets and eliminate positions if need be.
"Personnel is where all the money is, correct?" he said. Brundage said he would look at class sizes, and might cut teaching positions — by not replacing teachers who retire or resign — if class sizes are smaller than the state requires.
Brundage said he wanted to create stronger connections between the school, the community and the home, and said he'd make those connections in part by establishing advisory councils for students, parents and community leaders. Those councils would exist partly to help the school system listen and partly to get the system's story out to the community.
"They're going to be our defenders," he said. "They're going to educate people on what's going on in the district."
The school board has one more interview scheduled, for Wednesday, and one remaining candidate, Donna Ray Hill of BRP Associates in Stockbridge, Ga.