Photo gallery: Memorial procession for Ranburne Police Chief Steve Tucker
Residents of Ranburne gathered Friday night to pay their respects to longtime police chief Steve Tucker, who died Friday afternoon. Residents lined the streets for a memorial procession as Tucker's body was brought home from the hospital in Atlanta.
Ranburne police Chief Steve Tucker died Friday afternoon at an Atlanta hospital, town officials announced in a post on the town's Facebook page.
According to Mayor Rodney Brown, Tucker had worked for the city for more than 35 years and had planned to retire soon.
"He's going to be really missed by the community," Brown said. "He was very well thought of."
Tucker had good relationships with all local law enforcement agencies and was "always available" to the community, Brown said.
"He would go to the daycare center and read a Dr. Seuss book to the kids," Brown said.
Friday night, local law enforcement agencies had planned to meet with Dryden Funeral Home, which was responsible for bringing Tucker's body back home, and to escort the hearse through Ranburne as a way for residents to pay their respects before reaching the funeral home.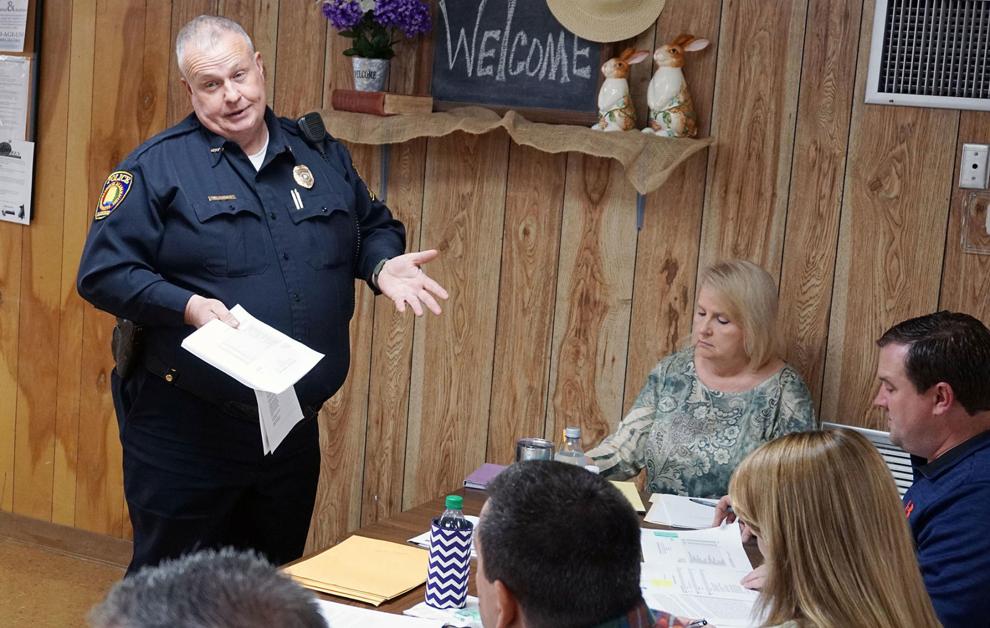 Local residents bearing lighted candles lined the route. Ranburne police officer Ian Taylor waited for the procession in front of the Police Department, where Tucker's police vehicle was parked.
"He was a little bit of Andy Griffith mixed with John Wayne, is all I can say," Taylor said. 
Wesley Smith waited, candle in hand, in front of the Ranburne Post Office. "I ate breakfast with him the other day," Smith said of Tucker. "He had a good sense of humor. He was a hard worker and will never be forgotten."