Piedmont Elementary School was presented a $650 check Thursday morning for finishing in first and second place in a contest sponsored by the Agency for Substance Abuse Prevention.
Weaver Elementary received a $100 check for placing third.
The contest asked each school to decorate a door or hallway with a drug-free message.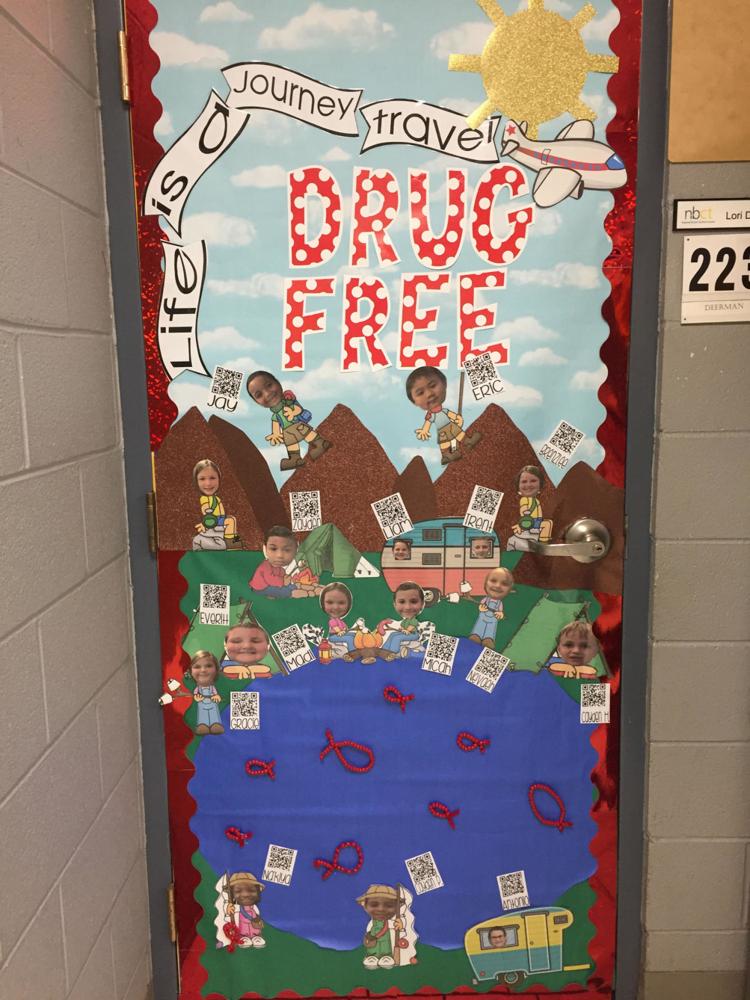 "All schools in Calhoun County were invited to participate, and we had over 50 entries," said Seyram Selase, the agency's executive director. "The judges selected those as the winning doors."
The contest revolved around the National Red Ribbon campaign theme: "Life is your journey, travel drug free." One door — the second place door in Piedmont — used QR codes, which can be scanned by smartphones, that linked to videos of students talking about living drug free.
"We have learned that the earlier we reach out to youth about drug prevention, the better their chances are to live lives that avoid substance abuse," Selase said. "The competition is a fun way to do all of the above."