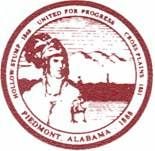 PIEDMONT — City leaders Tuesday mulled imposing new regulations to vet towing companies working in Piedmont.
The proposed ordinance, if approved, would establish regulations the city has never had for towing companies, such as requiring the businesses have proper equipment and insurance. The new law could help protect the city and taxpayers from liability issues, some city officials say.
The Piedmont City Council reviewed a draft of the regulations during its regular Tuesday meeting. The council expects to vote on a final version of the ordinance at a later meeting.
The draft regulations were compiled in recent weeks after Charlie Fagan, owner of Fagan's Wrecker Service in Piedmont, pointed out to Mayor Bill Baker the city's lack of rules for towing companies.
"Our ordinance in place is very old and needs to be updated," Baker said.
Currently, a towing service only needs a valid business license to operate in the city.
"We basically don't have anything," Michelle Franklin, city clerk, said during the meeting. "All our ordinance says is a wrecker can't just go up to a car and solicit for business."
Piedmont police Chief Freddie Norton said during the meeting that he doesn't have a way to keep a wrecker service from operating in the city.
"The whole problem is I have nothing on paper to deny anybody," Norton said.
The Police Department currently has four wrecker businesses on a rotation schedule that are called to tow away vehicles — some of which are located outside city limits. Under the proposed regulations, any towing service that wants to operate in Piedmont would need to have proper equipment and vehicles to handle most situations. The proposed ordinance also specifies the type of liability insurance towing businesses would need to work in Piedmont. Also, the proposed ordinance establishes detailed rotation schedule rules for towing companies.
Fagan, who attended the meeting, said having more regulations would protect the city.
"If something were to happen and a wrecker did not have insurance, or something was wrong with the guidelines, that could fall back on city insurance," Fagan said.