OXFORD — Quintard Mall is on its way to a total redevelopment, according to developers and city officials.
The Oxford City Council agreed Tuesday night during its meeting to outline terms with Hull Property Group, the mall's owners, to redevelop the property inside and out. Plans include converting some interior stores into outward-facing storefronts; making other investments to the inside and outside of the building; and developing some of the "outparcels," buildings on mall property away from the main complex, according to Doug Neil, a consultant from Birmingham firm Daniel Communities and Redmont Consulting.
"Over 25 years it potentially has an impact of $115 million in revenue to the city, and approximately $25 million eligible to provide financial support for (Oxford City Schools)," Neil said during the meeting.
He said during the work session that the mall property needs to be "reimagined," and said the land was a "great piece of real estate."
"We're sitting on probably the best 30 acres in Oxford," Mulherin said.
Quintard Mall opened in August 1970 with 16 stores and businesses and encompassed 330,000 square feet at the time, according to a contemporary account.
The council held a brief executive session to discuss sections of the proposed "memorandum of understanding" — a non-binding agreement that makes the obligations of each party clear — before returning to vote and pass a resolution authorizing Mayor Alton Craft to execute the document.
"The mall is the heart of the city, and it's always been our goal to get that going again," Craft said.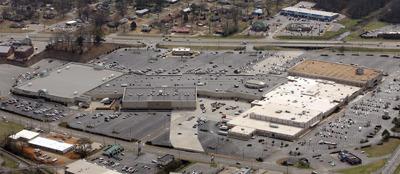 Neil declined to comment or speculate on a timeline for construction, and Mulherin was unreachable by phone after the meeting ended.
During the meeting, the council also approved a consent agenda that included:
Reappointing Ty Corban and David Mayfield to the Zoning Board of Adjustments.

Awarding bids to Nextran Truck Center for a tractor and a dump truck for $113,679 and $148.217, respectively.

Allowed an appropriation of $17,000 to the Tyler Center for hepatitis A vaccinations.

Authorized an agreement with Long Engineering, Inc. for consultation in the replacement of the bridge on Airport Road at Coldwater Creek.