"Everything has a line," one father was overheard telling his child as a cast of hundreds turned Oxford's Main Street into a veritable feast for the eyes and stomach as "Trick-Or-Treat On Main" was resurrected for another Halloween season.
Traffic pointing toward the historic downtown began lining up hours before the official 6:30 p.m. start time and the sidewalks were filled with ghosts, princesses and comic book characters with bags ready to be filled with candy and goodies.
Screams came from bounce houses and slides as kids were able to work off some of the sugar energy and hyper-fun excitement of the crisp fall Saturday evening.
Even downtown architecture got into the act as the Oxford Performing Arts Center got all dressed up with a special moving light show on its outside walls, dancing to the soundtrack of the classic tune, "Werewolves of London."
A specially equipped flatbed vehicle provided hayrides which could transport riders from a group of concessionaires on one end of the street to a group at the other end.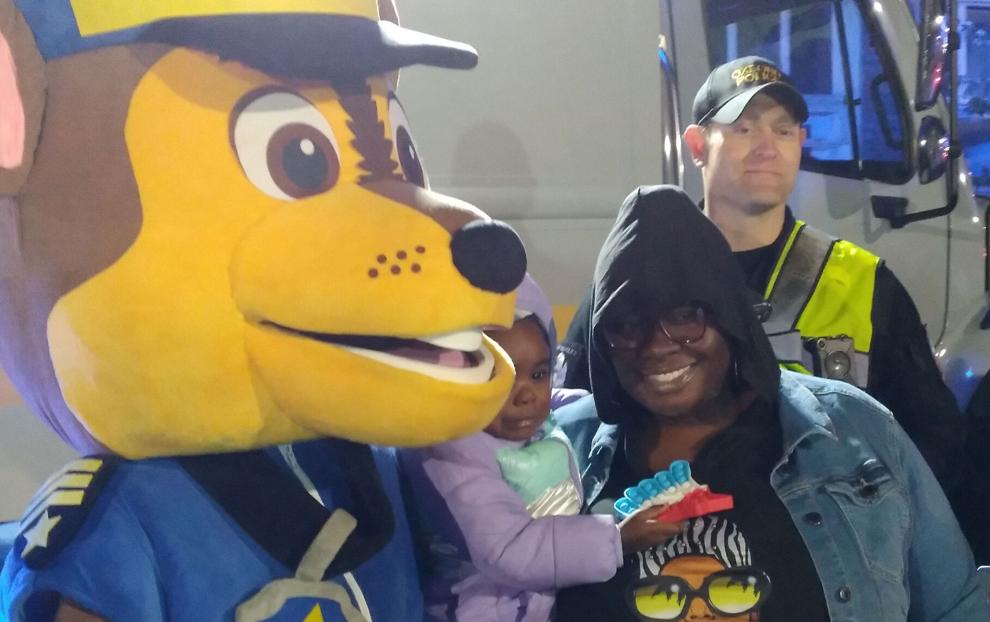 Representatives of the Oxford Police, Fire and EMS departments were all present with special treats for the youngsters, and even a Halloween scare in the back of an ambulance.