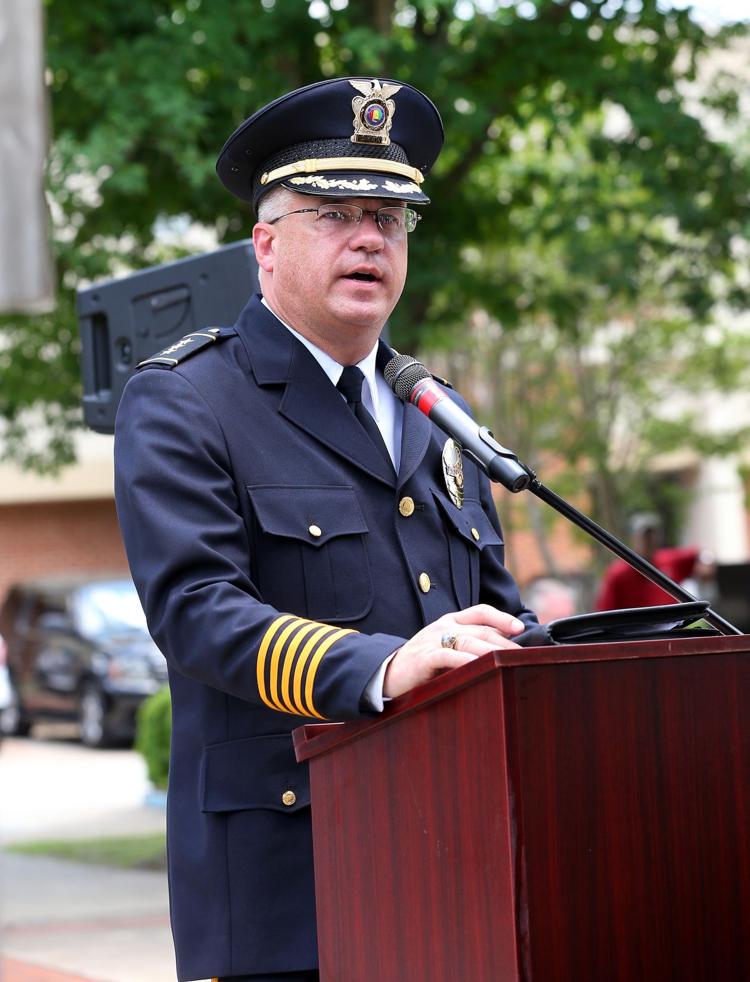 Oxford police Chief Bill Partridge, recently appointed to a state law enforcement standards commission by the governor, will begin his term on Thursday, officials said.
Gov. Kay Ivey announced Partridge's appointment earlier this month, said Alan Benefield, the executive secretary for the Alabama Peace Officers Standards and Training Commission.
"I've known him since before he was in law enforcement," Benefield said. "He's an active police chief and runs an excellent police department."
Partridge declined to comment for this story.
The commission, made up of seven members, is responsible for the training and certification of all law enforcement officers across the state, Benefield said. The commission also oversees training academies across the state, including the Northeast Alabama Law Enforcement Academy at McClellan.  
"We set the curriculum, which is taught throughout all the academies and we have the authority to certify and revoke certifications," Benefield said. "So we're not only a training a certification program but also the state regulatory agency for law enforcement."
As a commissioner Partridge will not have direct contact with the local training academy but he will have authority over what officers learn while they're there, Benefield said.
"Chief Partridge does conduct a lot of training in conjunction with the academy so I'm sure he'll have contact in that respect," Benefield said.
Partridge will replace retired Huntsville police Chief Lewis Morris, Benefield said. The chief may also be the first from Calhoun County to serve on the commission.
"I've served with the commission for over 21 years, and I don't recall another from that area serving on the commission," Benefield said. "We're really glad to have him and he'll be an important contributor to this commission. It's a great honor for him."