OXFORD — Kathy Pope doesn't usually come out to Oxford Lake to see Independence Day fireworks. She can see them from her house near the park.
On Friday night, though, Pope was seated in a folding chair in the parking lot of Oxford Civic Center as she waited for city workers to project a holiday light show on the civic center's walls.
"We just wanted to come and see what it was about, since we're not having fireworks here in Oxford," she said.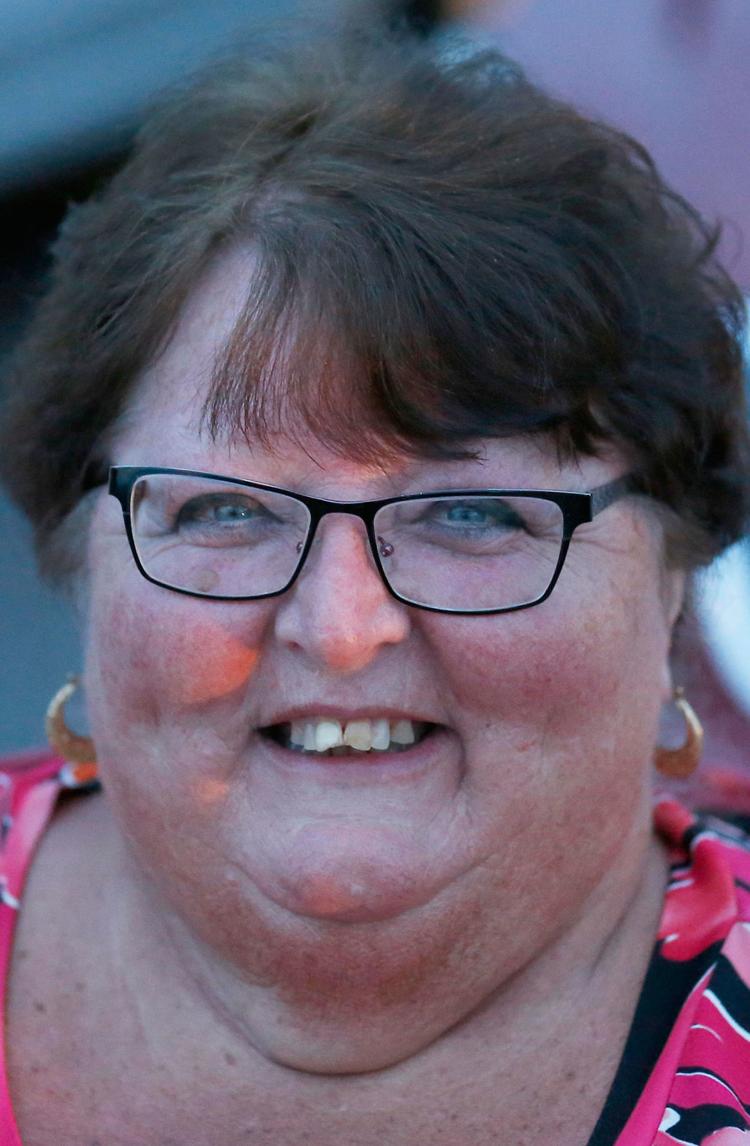 Calhoun County residents began celebrating the holiday on Friday, though coronavirus put a damper on some of the festivities local folks have come to expect. Oxford canceled its Oxford Lake fireworks show, which typically draws a large crowd, in favor of the Friday light show and a shorter festival in the park beginning Saturday at 8 a.m.
Jacksonville went the other way. The city this week canceled the musical acts in Jax Fest, a music-making event at the Jacksonville High Stadium that typically precedes the city's fireworks show. Instead, the city had only fireworks, with people invited to drive in and watch from their cars.
There's good cause for caution, if the most recent numbers from the Alabama Department of Public Health are any indication. Calhoun County reported 43 new cases of COVID-19 on Thursday. That brings the county's total to 322 cases since mid-March, and it marks a sharp spike in new infections. The state as a whole saw its biggest-ever increase in new cases Thursday, with roughly 1,700 reported in one day. There are now more than 41,000 people in the state who've been infected with the virus.
The spread of the virus didn't seem to deter crowds at either Friday event.
Jarrod Ashley of Oxford said his kids Kamdyn, 5, and Kambry, 4, wanted to see the light show even though they weren't exactly sure what it was.
"We just came out so the kids will have a good show to watch," he said. 
In Jacksonville, the fireworks show brought traffic that made Friday seem like a football night. A half hour before the show began, the front parking lot of Jacksonville High was full of cars and groups of people in folding chairs. Cars were also pouring into the parking lot at the police headquarters and Kitty Stone elementary nearby.
Masks were few in either crowd, though most people seemed to be sitting in family groups with some distance between them. Some in the crowd, though, said they believed the threat of the virus had been exaggerated.
"I feel like it's being blown up into something that it's not," said Leslee Glenn, a Jacksonville resident. She said she would gladly have gone to the Jax Fest musical concerts if they'd been held.
For much of the pandemic, Calhoun County has been a part of the state least touched by the virus. Even now, the county has among the lowest per-capita rates of infection of any county in the state.
With Thursday's surge of new cases, the state reclassified the county as an area of "high" risk for infection, according to a press release sent by the Calhoun County Emergency Management Agency Friday.