OXFORD — Grace Blount was all set Saturday morning for a Harry Potter movie marathon.
The lights were dim. She had the room to herself. She had her knitting in front of her.
Only she wasn't at home. Blount was the only person in the theater Saturday morning for the second day of a two-day Harry Potter movie marathon at the Oxford Performing Arts Center.
"It's my therapy," said Blount, an Anniston resident.
July 31, according to fans of the book series, is Harry Potter's birthday. Like Dr. Seuss's birthday, it's one of those occasions that can bring people out to show their love for books. That's why Oxford Public Library planned the film festival, free to anyone who cared to watch all eight films back-to-back over two days.
Social distancing in the large OPAC theater wouldn't seem to be a problem. But Friday wasn't just a fictional hero's birthday; it was arguably Calhoun County's worst day so far in the COVID-19 pandemic. On Friday morning, state health officials reported 110 new cases of coronavirus in the county, marking the biggest day of disease spread so far. By Saturday morning, the count of the infected went up by another 33, bringing the total to 1,438.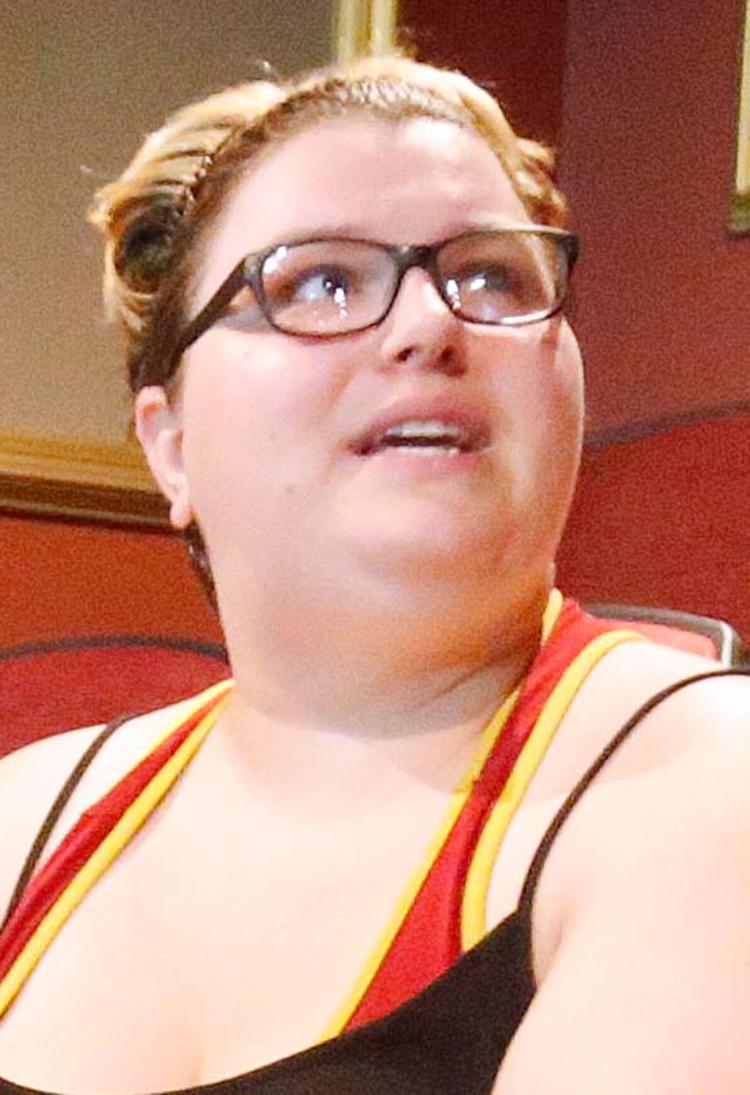 For one moviegoer, though, the film festival was lifeline.
"I needed it," Blount said. "It's been a tough time."
For her, there's not just the atomized life of the pandemic, though there is that. Blount said she's also coping with the recent death of a family member. Her psychiatrist, she said, couldn't squeeze her in for a quick appointment. So she needed to get out, to a film series she loved as a kid but hadn't watched very closely since. She said she's seeing things she hadn't noticed when she was younger.
"Harry really perseveres through everything, even though he was dealt a horrible hand of cards," she said. "It gives me hope. Like, at the end of the day, I've got this."
Potter fans sometimes talk about Dementors, the despair-inducing wraiths that patrol the wizarding world, as a symbol of depression. Blount isn't so interested in them. She's looking closer, with grownup eyes, at how Harry deals with the death of Cedric Diggory. She's watching for wisdom.
"My biggest thing is the stuff Dumbledore says — you know, if you need help, ask for it," she said. "You can find light in the darkest places if you just turn on the light."
Blount wasn't the only person who thought the Potter festival would lift her spirits, but she was the only one who persevered. Some teens showed up, in costume, on Friday, she said, but left when technical difficulties delayed one of the films. Others came in and out, she said.
By Friday, morning the theater was half-lit at Blount's request, so she could knit mask extenders. They're knitted strips with buttons on them, useful to keep mask straps from chafing your ears. She got a dozen done on Friday, she said. She also met a couple who came in for a film and later told her they had relatives who worked in health care. On Saturday, she planned to stitch mask extenders for them, while watching Dumbledore's Army form.
Outside the theater, OPAC staff soldiered on in the familiar pandemic way. Two staffers waited at the ticket booth. Another waited at a concession stand that emitted the scent of buttery popcorn.
Library director Amy Henderson didn't seem disappointed with the turnout, though emotions are hard to read through a mask.
"We really just wanted to celebrate Harry Potter's birthday, and that's what we did," she said.
Not long ago, crowd size was as good a way as any to judge the success of an event. Now crowds draw criticism, even if everyone's in a mask, and every venue is limited to 50 percent of its normal capacity by order of the state. Every public event is, well, what it is.
Blount, alone in the theater, didn't wear a mask and, it would seem, didn't need one. But library staff went ahead with their plan to hold trivia contests between the films, a move meant to give OPAC staff time to sanitize the theater.
"I'm the only one that showed up, so right now my house cup's winning," Blount joked.
With only one person in the audience, there was no need for a sorting hat.
Blount played for Gryffindor.