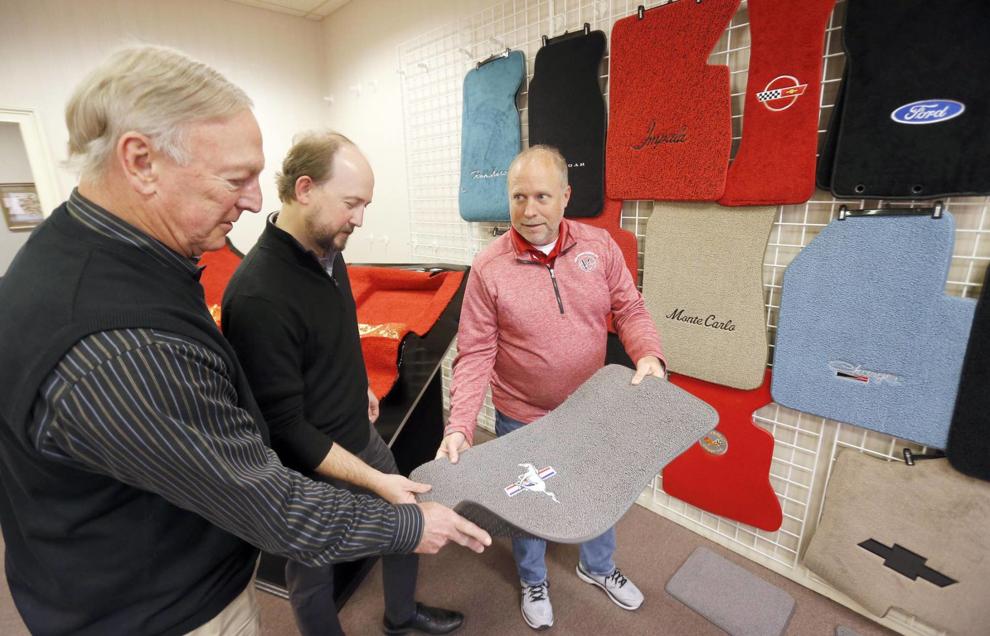 OXFORD — Auto Custom Carpets is expanding both its business and its new headquarters, the former site of Hager Hinge. 
"In our current work on renovations we realized that building wasn't quite big enough, and also this year we've already added nearly 30 employees from where we were when we purchased that building," Williams said. "That will give us the room we need to grow moving forward." 
Later in the evening, the council voted to defray the cost of the expansion by appropriating $70,091 to the company, noting in the written resolution that the growth will bring more employment opportunities and encourage new business development. Mayor Alton Craft said in the meeting that the owners of new businesses at Interstate 20 exit 185, including Planet Fitness and Smoothie King, had seen the company as an asset before committing to Oxford. 
"When they found out about Auto Custom Carpets and how many employees" they would have, Craft said, "they really turned up." 
During its meeting, the City Council also: 
— Appropriated $54,798 to buy air compression equipment for the city Fire Department. Chief Gary Sparks said the equipment is used to fill the oxygen tanks firefighters wear. The new compressor will go to the fire station and training center on U.S. 78 West, and eventually replace the department's 16-year-old unit. 
— Appropriated up to $18,000 to pay for 20 protective uniforms that will be donated by the city to Anniston Regional Medical Center to protect hospital workers during the current rush of COVID-19 patients. 
— Approved a $75,000 appropriation as compensation for property on Leon Smith Parkway that was acquired during condemnation proceedings. 
Last year, city attorney Ron Allen said the condemnation process began to receive a valuation for the property from the court. Negotiations for a strip of land along the road had moved at a glacial pace over the course of years, council members said Tuesday night. 
Now that the property has been acquired, the city will start the process of expanding the the parkway to accommodate the demands of local traffic. 
— Awarded a bid for concessions at Parks and Recreation Department events to Jeff Hornsby.