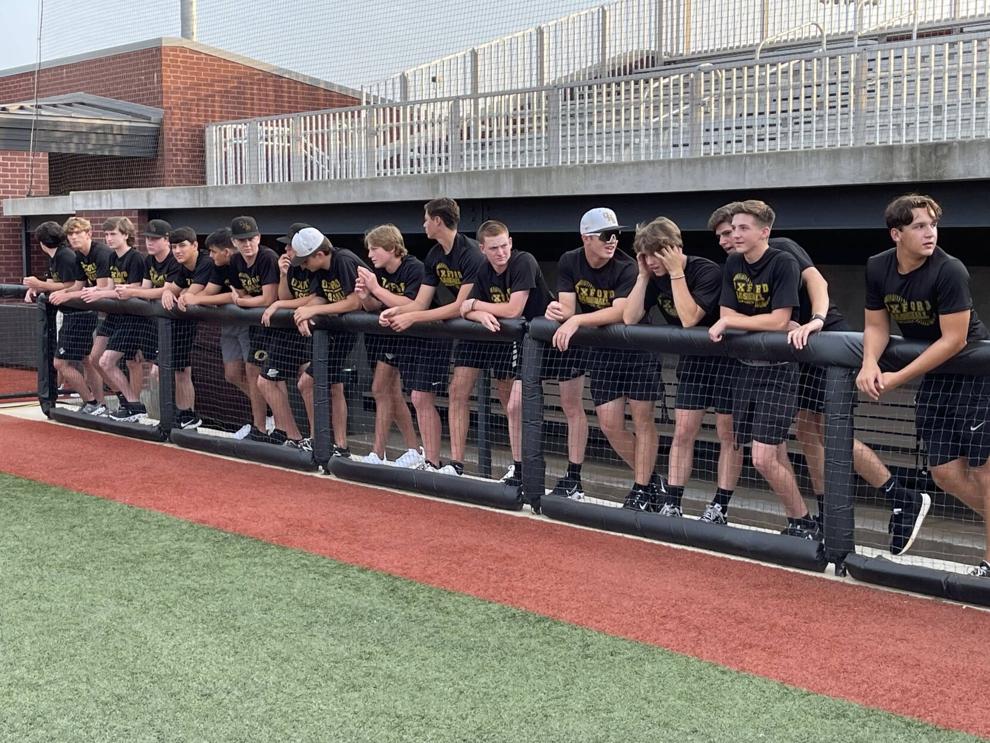 OXFORD — Choccolocco Park's Signature Field will host home games for the Choccolocco Monsters wood bat baseball team starting next year.
The team — playfully named for a 50-year-old supernatural hoax involving an area teen, his cow skull-topped cryptid costume and eye-witness accounts of a "booger" monster prowling a Choccolocco Valley roadway — is the newest, ninth addition to the Sunbelt Baseball League's team roster, and the only one not based in Georgia.
The team will begin playing next summer, the first season of a five-year lease with team owners Ignite Sports and the city. 
According to team president Scott Brand, the Monsters will have a local office at the Friendship Community Center, which he hopes to open within about 45 days, a coach and manager by next year, and player recruitment soon after. 
"We knew coming here was going to be — excuse the phrase — a home run," Brand said during Tuesday night's City Council meeting, held outdoors on the field. "Doing that is going to allow us to focus on development of these young players in this community." 
Brand said he hoped to have all the team's players from within 30 or 40 miles "of home plate," with a focus on local high school graduates and young college players. 
Don Hudson, director of the city Parks and Recreation Department, said the team and its games will create opportunities for the city. 
"It enables us to have a positive economic impact on this area," Hudson said, citing the influx of visitors to local retail and restaurants from the park's long list of special events. "It gives the opportunity to show what we have and for folks to take advantage of it." 
During its meeting, the City Council also: 
— Approved the annexation of a property on McIntosh Road to bring it into the city limits per the owner's request, and separately approved zoning that property as residential. 
— Awarded a bid for Christmas lights and decorations for the Festival of Lights to Mosca Design for a total of $76,494.80. 
—  Authorized an application for CDBG Community Enhancement Fund assistance totaling $253,167 for fiscal year 2021, for use in a project to improve the streetscape and demolish old buildings on Spring Street.
— Authorized an application for $1.59 million from the American Rescue Plan Act's Economic Adjustment Assistance Fund, with a local cash match of $506,849. The money will go toward resurfacing and drainage improvements on Bynum Cutoff Road, alleviating flooding issues for nearby residents.