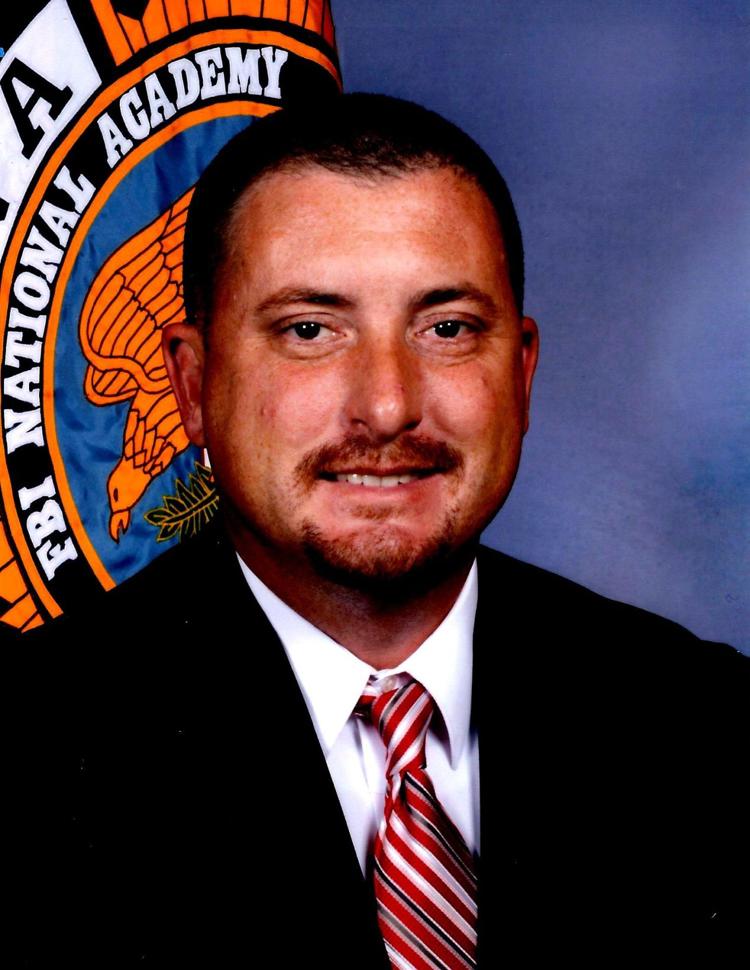 When Ohatchee police Chief Jason Oden found out in June he'd been accepted into the FBI's National Academy program for local law enforcement, he wasn't sure he'd be able to go.
Oden said he called Calhoun County Sheriff Matthew Wade to discuss it, and the sheriff asked when he was leaving.
"I told him it wasn't set and stone, but he said it was," Oden recalled recently. "He told me I was going."
Oden is chief of a department that includes three other full-time police officers and five part-time officers, he said recently.
"There are so few of us already I was nervous about leaving," he said.
Oden, 39, grew up in Oxford and went to work for a paving company after graduating from Oxford High School. In 2002, Oden started a career in law enforcement at the Talladega Police Department, he said.
"No one in my family was a police officer," he said. "It's just something I grew up wanting to do."
Oden spent a year and a half in Talladega then became a deputy at the Calhoun County Sheriff's Office to move closer to home. In 2010, Oden became one of five full-time officers at the Ohatchee Police Department.
"I thought the world of Wayne Chandler," Oden said of the man who was then Ohatchee's police chief. "He's the one who pushed me to go to the FBI National Academy."
The academy, inQuantico, Va., is a 10-week program in which officers and deputies take leadership and policing classes.
"It's a long time to be away from home, family and the department," he said. "I couldn't have done it without the help of other agencies."
Oden said that when he found out he'd been accepted into the program, he told few people until he was sure he could go.
"If something major happened the day before I was supposed to leave, I wouldn't have gone," he said.
But when Oden found out he had the opportunity to go to Virginia, he said, others surrounded him to offer assistance, including Ohatchee's mayor, City Council, the sheriff and Anniston police Chief Shane Denham.
Oden said they "all volunteered to assist in whatever way they could."
Wade offered extra deputies to cover the Ohatchee area, while Denham offered his investigators in case of any major crimes, Oden said. The chief also bragged on his officers.
"My guys stayed and worked without vacation so I could go," he said. "I was gone for 10 weeks and my guys handled it perfectly. It's like I never left."
Oden graduated from the program earlier this month in its 270th class, he said.
"The training was phenomenal," he said. "Although at 39, the physical fitness part brought it back to reality for me."
Oden said the classes were often based on open discussion among the trainees, and sometimes he couldn't relate to some of the other officers' experiences.
"But being there and listening to everyone else's experiences put things into perspective," he said. "It's easy to get in a place where you're doing the same thing every day. But this allows you to go back to where you started as an officer and see where you're going."