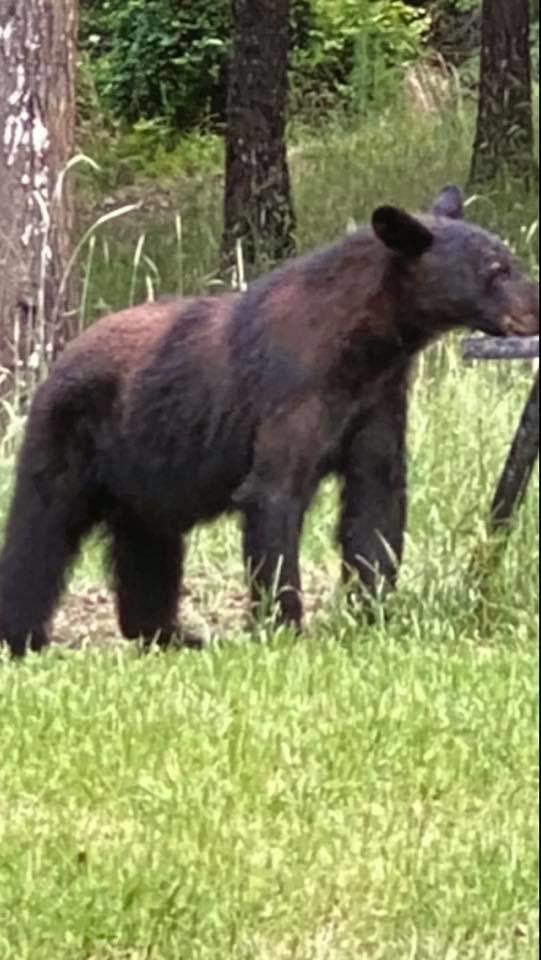 A bear was seen in Ohatchee on Friday afternoon, according to authorities.
Ohatchee police chief Jason Oden said a resident spotted the bear around 4 p.m., took photos of it and called police. He said the bear was black and mid-sized.
Oden declined to specify where the bear was seen to prevent locals from looking for it.
"If I say where it's at, there will be people lined up in cars and aggravating the people that live there," Oden said.
Oden encouraged locals not to approach the bear or shoot it. If the bear is seen again, Oden said, he urged people to call Ohatchee police at 256-892-3156 so police can keep track of its movements. If the bear becomes a "problem," he said, police will involve state conservation officers.
The number of black bears wandering the forests of Northeast Alabama may have doubled over four years, and is set to keep growing, according to researchers at Auburn University.
"As long as it's moseying along, it'll be out of our area soon," Oden said.