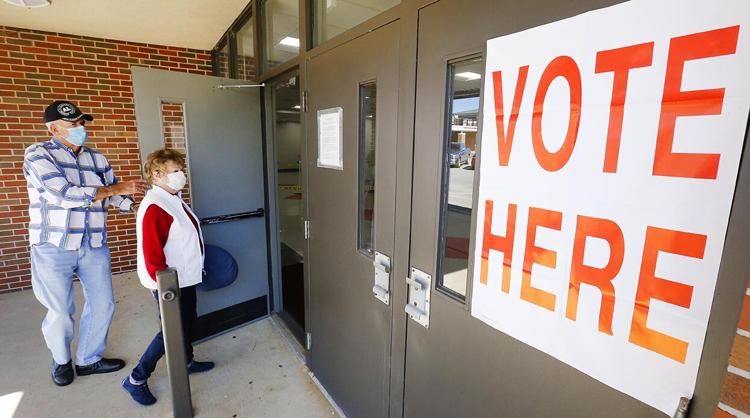 Local emergency officials are again urging people to wear masks and observe social distancing rules as people across the country flock to the polls today.
It's a message they've pushed before — indeed, nearly every day since the COVID-19 pandemic began — but Calhoun County Emergency Management Director Michael Barton said the virus is on the rise again in the area.
"Over the last three weeks we have seen a marked increase in those new cases," Barton said Tuesday morning in a Facebook Live news conference.
State election officials predict high turnout today for federal and state elections, with potentially as many as 75 percent of registered voters casting a ballot.
There were lines at some local polling places this morning when they opened at 7 a.m., though there were no reports of long waits in Calhoun County as of 10 a.m.
Mask use isn't required at the polls, but election officials encourage it.
There are growing signs that the long-expected winter upswing in COVID cases is underway. In Calhoun County, 4,951 had been diagnosed with the virus as of Tuesday morning, with 57 dead and eight probable COVID deaths under investigation.
Barton said hospitalizations at Regional Medical Center had been steadily climbing until Monday, when 40 people were hospitalized with the virus. That number dropped to 30 on Tuesday, he said, because of a large number of hospitalizations and one death.
Barton said all of the county's polling places were able to open despite damage from Tropical Storm Zeta last week.