Anniston lawyer Jason Odom lost his job as city prosecutor last month, city officials said Monday. 
Odom said city manager Steven Folks sent him a letter saying that his services wouldn't be needed after Jan. 31.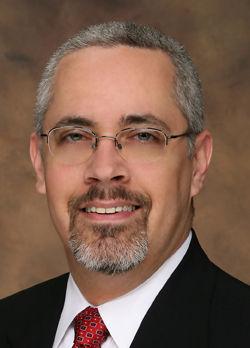 "The only thing he said was that he'd decided to move in a different direction," Odom said. 
Odom has been the chief prosecutor in city courts since January 2015. A former Army judge advocate general, Odom is also general counsel for the McClellan Development Authority. 
In recent months, Little has pushed for review of the contracts of various municipal court officials, including Judge James Sims, and has called for a broader review of municipal courts, which he said are too quick to move defendants toward guilty pleas. 
"Some of the defense attorneys have been there too long, too," Little said. "They're not defending people. They're just going in there and making deals."
It's unclear whether Odom's departure was related to that debate. City officials declined comment on the matter Monday.
"It's a personnel matter, and because of that we're not going to comment," said city spokesman Jackson Hodges. 
Hodges said the city has not yet hired a new prosecutor. 
Odom said that he has been hired as the city prosecutor for Weaver.
His departure echoes the last days of his predecessor, former prosecutor Ted Copland, who was terminated by letter from then-city manager Brian Johnson in January 2015.
(Editor's note: This article has been changed to correct an error in the description of the arrest of Rozetta Thompson.)