When Rep. Koven L. Brown, R-Jacksonville, first proposed legalization of medical marijuana a decade ago, his bill had little support among his Republican colleagues.
"I couldn't get it out of committee," Brown said. "I took a lot of abuse about it back then."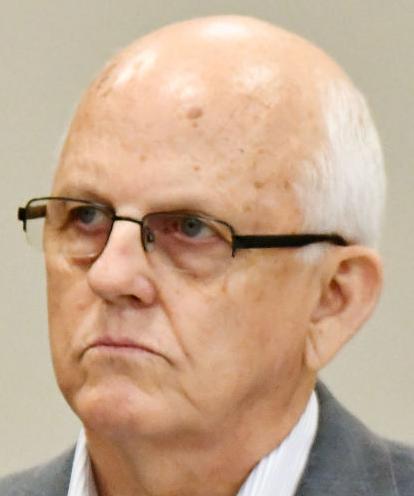 Brown was among the 68 members of the Alabama House of Representatives who voted Thursday morning in favor of a Senate bill to legalize cannabis for medical uses. As of Thursday afternoon, the bill was headed back to a committee where differences in the House and Senate versions could be resolved, but it seemed likely to head to the desk of Gov. Kay Ivey soon.
The 86-page bill, sponsored by Sen. Tim Melson, R-Florence, would allow people to possess marijunana for medical use if they've been approved by a doctor to use the drug for a variety of ailments, including cancer-related nausea, various terminal illnesses, anxiety disorder, post-traumatic stress disorder and Tourette's syndrome.
Gummies and other edible forms of marijuana would be legal under the bill, but not smoking or vaping products.
People who qualify to use the drug would have their names recorded in a patient registry and would be issued a cannabis card, at a cost of no more than $65, to prove they're able to legally use the drug. The bill also establishes a Medical Cannabis Commission to regulate growers, sellers and doctors qualified to use the drug.
It's unclear whether Ivey would sign the bill. Attempts to reach her office for comment were not successful Thursday afternoon. Overriding a veto requires a simple majority vote in both Houses.
Even if it doesn't pass its final hurdles, the bill's passage in both houses reflects a sea change in public officials' attitudes about the drug. Under conservative Democrats and later under a Republican supermajority, Alabama's lawmakers historically strove to make the state one of the toughest combatants in the drug war, and legalizing the drug for medical use seemed like a politically disastrous retreat.
Brown had a different take. His late sister used marijuana to ease her suffering from breast cancer after legal drugs failed her, Brown said. In late 2011, he introduced a bill to make medical marijuana legal. He's fairly confident he was the first Republican lawmaker in the state to support medical marijuana.
His position earned him angry calls from some constituents, he said, and support from surprising quarters.
"I remember a Baptist evangelist who came into the funeral home and said 'I'd like to talk to you in private,'" said Brown, a former funeral home director. "I was thinking: 'I bet I know what this is about.'"
Brown said the preacher, son of a woman who had died of cancer, thanked him for his bill.
Lawmakers in 2014 agonized over a proposal to legalize cannabidiol, a non-intoxicating chemical found in marijuana, for use by a small number of patients. Today, due largely to changes in federal regulation, CBD oil is sold everywhere, in pills, lotions and even products for dogs.
Critics of the medical marijuana bill warn of a similar slippery slope with medical pot. Twenty-three of Alabama's district attorneys sent a letter to the Legislature earlier this year arguing that marijuana is a gateway drug that could lead to other forms of drug use and urging lawmakers to approve only forms of cannabis that lack THC, the chemical that allows recreational users of the drug to get high.
Calhoun County District Attorney Brian McVeigh was one of the signatories to that letter.  He said Thursday that he supports state law, whatever it demands. 
"If it passes and it's the law of Alabama, I'll go with it," he said.
But McVeigh said he expects further changes.
"I think that if we do this, recreational use will be next," he said. "All you have to do is look at other states to see that's where we're heading."