A man wanted in the shooting death of a Leeds woman shot himself Monday afternoon near the Georgia state line, authorities said.
Cleburne County Coroner Tracy Lambert identified the man as 39-year-old George Darrell Heath. Lambert said Heath died by a single, self-inflicted gunshot at 3:30 p.m. Monday.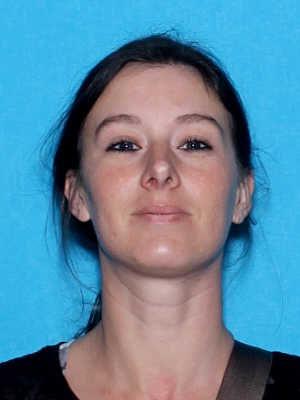 A release from the St. Clair County Sheriff's Office said authorities had a warrant for Heath's arrest in connection to the Monday morning death of Barbara Posey, 36.
St. Clair County Assistant Sheriff Billy Murray said Posey was found after a concerned resident called St. Clair County Central Dispatch at about 7:30 a.m. to report a possible shooting at 252 Trails End Lane.
"The St. Clair County Sheriff's Office responded, and Barbara Posey was found dead inside the residence," Murray said.
St. Clair County Coroner Dennis Russell said the home where the woman was found was in an unincorporated area of the county between Moody and Leeds.
Russell said Posey was pronounced dead at the scene at 8:07 a.m., of a single gunshot wound to the right side of her body. He said that the victim's body was taken to the Alabama Department of Forensic Sciences in Huntsville.
Murray said that St. Clair County investigators, Moody police and staff from Jacksonville State University's Center for Applied Forensics processed evidence and interviewed potential witnesses at the Trails End Lane home. He said investigators developed information on the possible whereabouts of a suspect.
Interstate 20 crime scene
St. Clair County authorities found Heath with the help of the Cleburne County Sheriff's Office and Georgia's Haralson County Sheriff's Office, according to the release. Authorities pulled over Heath, who was traveling west, around 3 p.m. near the Interstate 20 weigh station just inside the Alabama state line, where he shot himself, the news release said. No other injuries were reported.
Along I-20 near the weigh station Monday afternoon, traffic sped past as law enforcement officers from several agencies worked around Heath's vehicle.
According to Cleburne County Sheriff's Office Investigator Joseph Freeman, deputies fired no shots.
Forensics teams from JSU and Oxford police were on the scene, as were officers from St. Clair County's SWAT team. Law enforcement vehicles blocked the view of Heath's SUV.
In the late afternoon, a stretcher sat in the grass along the off-ramp to the weigh station, next to Heath's vehicle, and an ambulance sat nearby with its doors open. Officers had not yet removed Heath's body by sundown.
David Atchison reported from Pell City; Danie Waddell-Cranford reported from Anniston; Bill Wilson reported from Cleburne County.