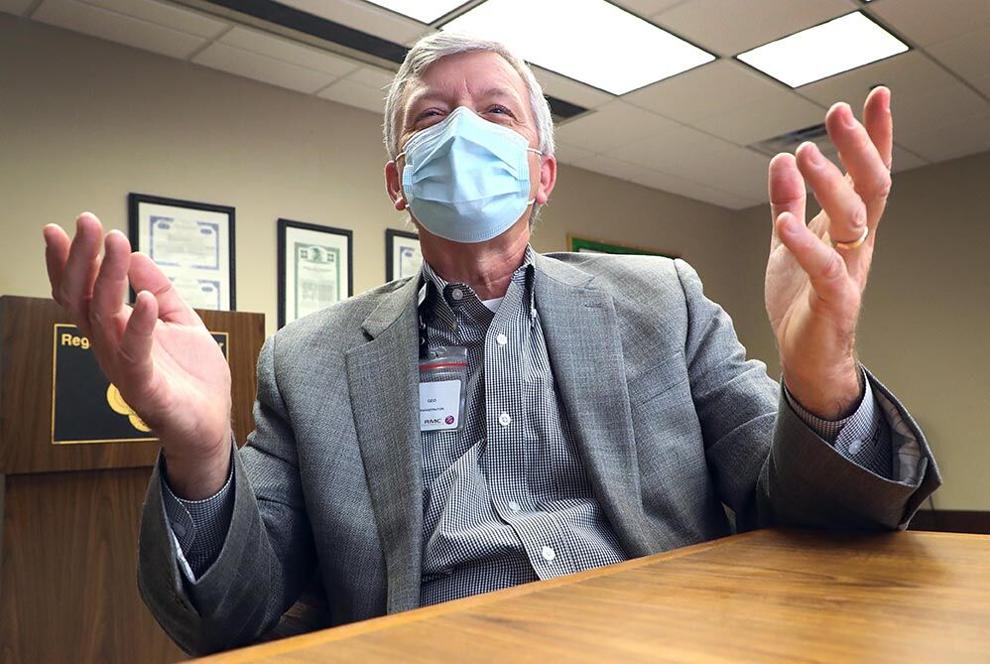 They weren't the coveted N95 masks that medical workers most needed. And experts at the time doubted the value of cloth masks in preventing the spread of the virus.
Louis Bass, chief executive officer of RMC, waved off any skeptics and accepted the masks graciously. And, yes, they did wind up on the faces of medical workers — not in the coronavirus unit, but at local testing sites.
"Everything that people have offered to us, we've tried to put to a good use," Bass said.
Bass, who has led the local hospital and the community around it through nearly a year of the pandemic, is The Anniston Star's Citizen of the Year for 2021.
Choosing a single person for that honor is always difficult, particularly in times of crisis. Local physicians such as Dr. Almena Free and Dr. Raul Magadia work directly with patients daily, at risk to their health, as do countless other physicians and nurses. Police, firefighters and EMTs have no option but to go when people call, and the virus has hit some first responder agencies hard. Teachers have had to re-learn their jobs, often while still reporting to a workplace where they could be infected.
But in a time when all real leadership seems to be local and misinformation spreads like a plague, Bass has remained a calm voice of well-informed reason.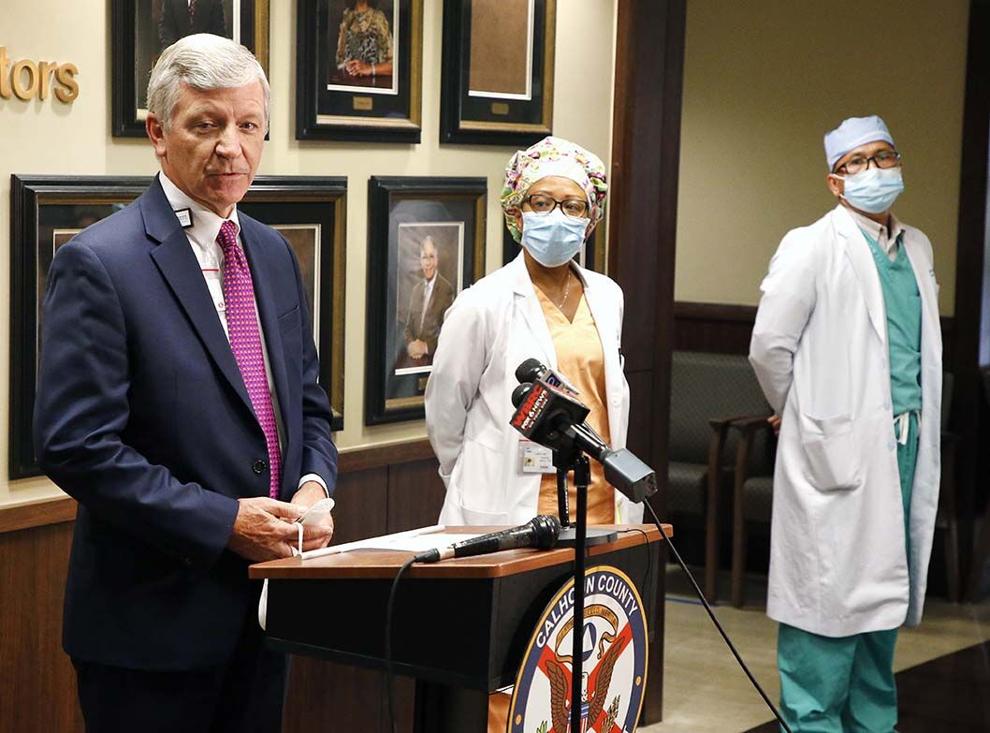 The Albany, Ga., native says he never expected to run a hospital in the middle of a public health crisis. The son of a Marine officer, he grew up on Navy and Marine bases in California, Florida and North Carolina and went to college at the University of North Carolina with a plan to become an engineer.
"I took two classes: physics and mechanical drafting," he said. "I could not draw a lick and I did not like physics at all, so I kind of moved over and did physical science and accounting."
That led to a job in the finance department at BlueCross BlueShield of Tennessee, then at Lloyd Noland Hospital in Birmingham and finally at RMC, where he rose through the ranks to become CEO in 2014.
Until 2020, the problems Bass confronted at RMC were of the kind only policy wonks can appreciate. Medical administrators across the state fretted about the potential end of federal "disproportionate share" payments, which hospitals in high-poverty areas rely on. Another federal formula, the Medicaid Wage Index, was costing Alabama hospitals money they needed.
"It's hard enough on rural hospitals to make a success in normal times," said Jay Jenkins, an Anniston city councilman who also serves on RMC's board of directors. "He's found ways to keep the hospital in a successful financial posture. We're not where we want to be, but we're not in any kind of danger."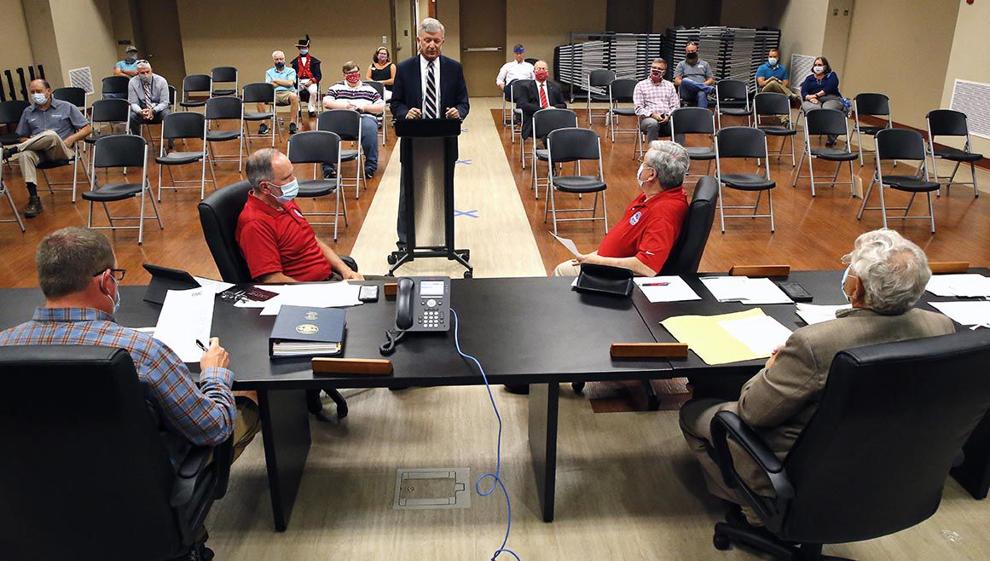 Long before Anniston saw its first coronavirus case, social media hoaxsters claimed there were already COVID patients at RMC. It was the first of many falsehoods Bass and other medical officials would have to debunk during the pandemic.
In an interview in January, Bass spoke warmly of the good that social media can do. He doesn't use it much himself, he said.
"I've got a Twitter account, but I've never tweeted," he said. He mostly finds out about social media trends when his wife, Debbie, alerts him to them. The couple have three grown children, Jordan, Corey and Lauren.
Nearly a year later, more than 11,000 people in Calhoun County, one-tenth of the population, have had COVID-19. On an average day, the hospital houses 60 patients with severe cases of the virus. Bass said doctors and hospital staff have learned to make major changes to their plans almost daily to keep up with the virus.
"Right now, our costs are much higher and our revenues are much lower," Bass said. Twice the hospital has halted or cut back on elective procedures — surgeries that can wait — to free up staff to deal with the coronavirus. Those surgeries bring in much of the hospital's revenue. Meanwhile, keeping nurses on staff has been much harder, with demand for their work rising around the country.
The hospital entered a new phase of the pandemic last month, administering the county's first vaccinations for the illness. Jenkins said that while the state as a whole has a "black eye" from a slow rollout of the vaccine, RMC was among the first to complete vaccination of a large portion of health care workers and move on to shots for people age 75 and up.
The city councilman said Bass has led the hospital through the crisis in exactly the way he would have expected from the cool-headed CEO.
"He has a calm, reassuring manner," Jenkins said.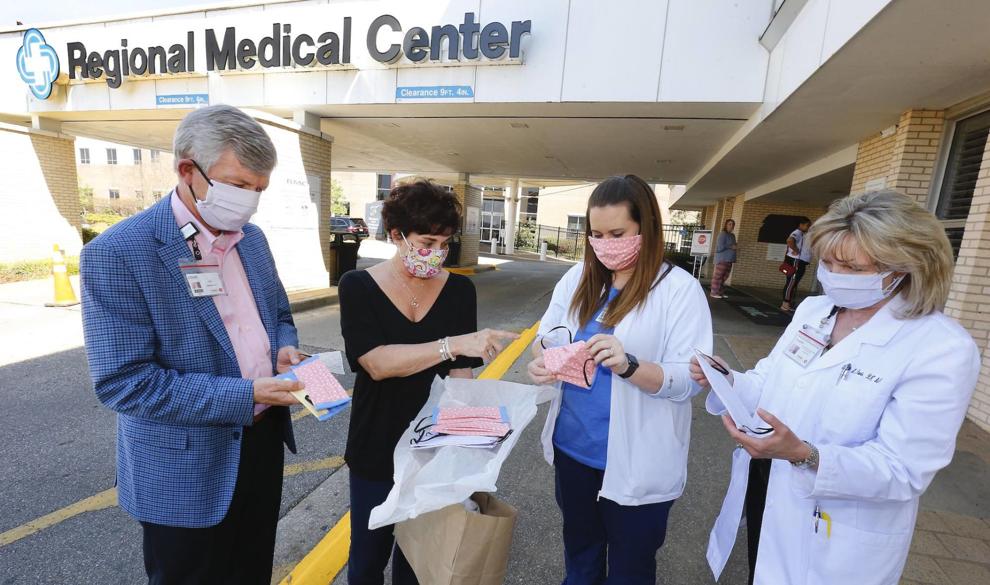 Bass said he's been pleased with the community's support for the hospital and its workers. People, often without calling attention to themselves, have donated food for COVID ward workers doing long shifts. Donations such as masks are not uncommon. Earlier this month, donors raised more than $20,000 to buy improved protective equipment for the nurses who work most closely with COVID patients.
Even so, Bass said he is surprised at how often, on short trips to Walmart or Lowe's, he sees people without masks.
So far, he hasn't experienced any in-person backlash from COVID deniers.
"The great thing about the mask," he joked, "is that people don't know who I am."