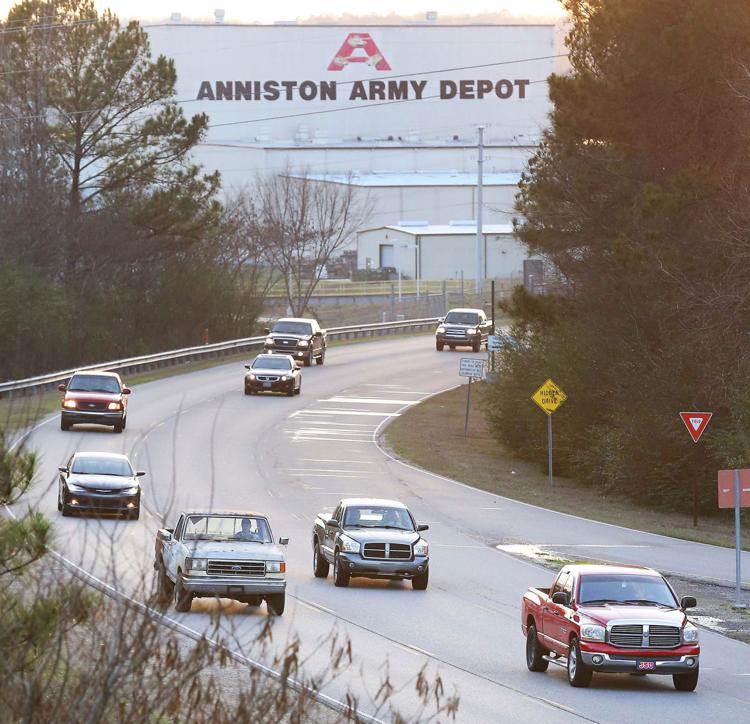 A $5.2 million construction project planned for Anniston Army Depot has been postponed so the money can be spent on President Donald Trump's proposed border wall, according to Department of Defense documents released this week.
"I'm a little bit surprised and a little bit disappointed," said Nathan Hill, military liaison for the Calhoun County Chamber of Commerce. 
At the time of the shutdown, Anniston Army Depot had been planning to build a $5.2 million weapons maintenance facility. The county's largest employer, the depot repairs and refurbishes tanks, armored personnel carriers and small arms.
Pentagon officials announced another mission for the depot last year. The Defense Non-Tactical Generator and Rail Equipment Center, now at Hill Air Force Base in Ogden, Utah. It's the nation's main repair depot for locomotives, which are used to transport ammunition and other equipment across the country. Hill said that move, expected sometime in 2021, will bring about 25 new workers to the depot. 
"It's not a lot of jobs, but they're steady jobs," Hill said. 
The new weapons maintenance facility, originally set for construction in 2020, is a step toward that move, Hill said. The new building is needed to make room for the locomotive repair facility, he said. 
Officials at Anniston Army Depot on Thursday referred all questions about the cuts to the Army's main public affairs office. Attempts to reach officials from that office were not successful Thursday morning. 
Hill said he was working with the state's congressional delegation to get money for the weapons maintenance facility into the 2021 defense budget. He said he didn't expect the locomotive center move to be delayed if the money for the weapons maintenance shop makes it into that budget. 
In a prepared statement Thursday, Rep. Mike Rogers, R-Saks, expressed support for the border wall plan.
"I have been assured that this temporary delay won't impact work at the Depot, readiness, or plans to relocate DGRC," Rogers was quoted as saying in the statement. "As a delegation, we will work to help make sure the funding is restored in future appropriations."