A Springville firefighter died after collapsing at an Anniston training center this morning, officials said.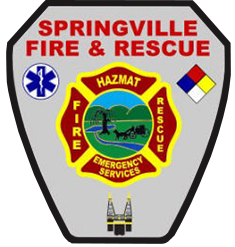 The state fire marshal's office was investigating after the 35-year-old firefighter collapsed at the Anniston Regional Training Center, Anniston fire Chief Chris Collins said.
Calhoun County Coroner Pat Brown said the 35-year-old firefighter was training outside at the center when he collapsed from heat stroke and went into cardiac arrest.
Collins said firefighters began treating him immediately. Brown said the man was taken to Regional Medical Center, where he was pronounced dead at 10 a.m.
Authorities declined to provide the firefighter's name until his family members are notified, Brown said.
According to Collins, this is the first time anyone has died while training at the center.
Collins asked the public to keep his family and the Springville Fire Department in their prayers.
"Our hearts are broken for the family and for the departments involved," Collins aid.
An attempt to reach Springville's fire chief Monday afternoon was not immediately successful.
Because the firefighter died in the line of duty, Brown said, authorities plan to send him to a laboratory at the University of Alabama at Birmingham for an autopsy.