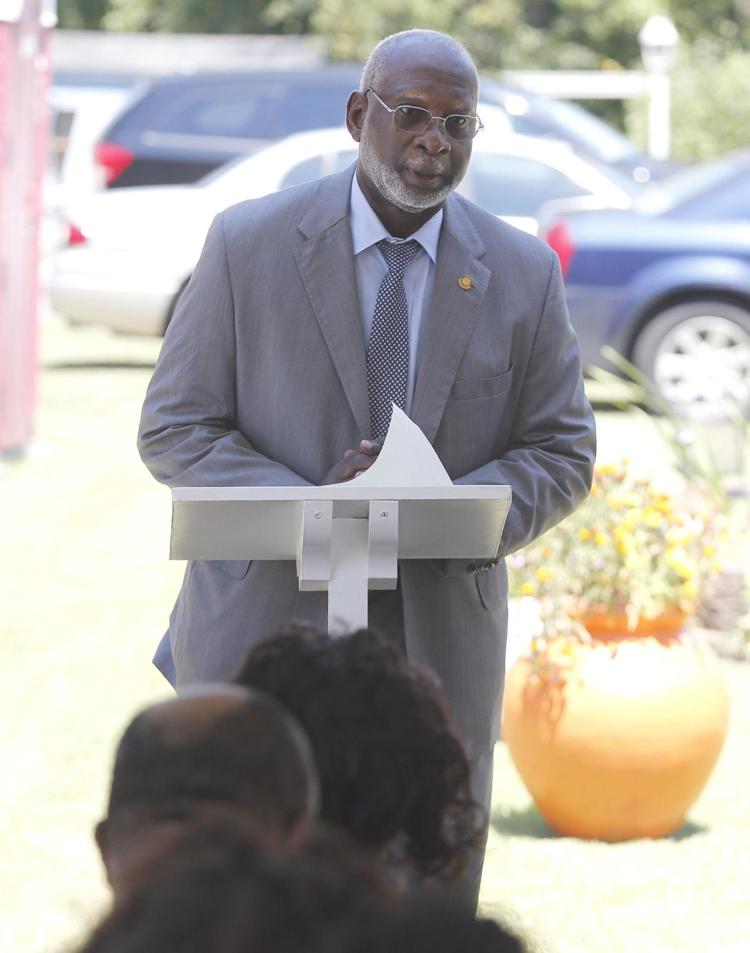 When the city of Anniston created a named its west-side walking trail after David Satcher, the former U.S. surgeon general was pleased. But he wasn't entirely satisfied.
"I'm honored," Satcher said in a telephone interview Thursday. "But I'm less concerned about the name of the trail and more concerned about: Are people actually walking?"
Local officials in recent weeks have been talking increasingly about creating a bigger landmark in honor of Satcher, one of Anniston's most famous former residents. The Anniston City Council earlier this year voted to hire an architect to create designs for a David Satcher Health and Civil Rights Institute. Last week, the City Council discussed setting aside $25,000 in the 2020 budget for that institute. Earlier this week the council agreed to seek another $250,000 from the federal government for the project.
Council support for the proposed institute seems to be strong – though even Satcher himself isn't entirely sure what the project will entail.
"My hope is that we can encourage people to be more physically active," Satcher said.
Satcher was the first African-American to head the Centers for Disease Control and Prevention and was surgeon general during the Clinton administration. Today he's on the faculty at the Morehouse School of Medicine and founder of the Satcher Health Leadership Institute, dedicated to promoting policies that reduce disparities in health care.
Satcher said city leaders approached him months ago to talk about setting up an institution in his name in Anniston. He knows what he wants the institution to do: Encourage active lifestyles, spread accurate information about health and recognize black leaders in medical research.
"It needs to be about the role blacks have played in medicine, to let young people know they should expect to do well," Satcher said.
City Councilman Ben Little, an advocate for the proposed institute, said the old Chalk Line property near the Department of Human Resources building is one possible site for an institute. Formerly the site of a textile mill, the location was the site of a lengthy environmental cleanup and now belongs to the city.
Little didn't have any details on the size and structure of a proposed building for the site, though he said at least part of it would be a museum, likely with mention of pollution from Monsanto and other industrial sites.
"It's going to be a health and civil rights institute," he said. "It's pretty much dealing with the struggles Anniston has had to deal with in those areas."
An employee at Dorsey Architects and Associates, the firm the city hired in January to design a site, declined comment on the issue Thursday. He said the architects plan to meet with city officials next week to discuss what elements they want on the site.
Attempts to reach consultant Louise Campbell were unsuccessful Thursday. The city is already working on obtaining a federal grant to fund part of the Freedom Riders National Monument; at a meeting Tuesday, the City Council voted to ask Campbell to amend that application to ask that $250,000 of the money from any grant be moved to a Satcher Institute.
That measure passed in a 4-1 vote, though council members expressed some doubt that they'd actually get that money. Councilwoman Mille Harris cast the sole vote against that request, saying she supported the institute but had never seen a federal agency approve an addendum of that sort.
Councilman David Reddick said it couldn't hurt to try.
"The worst-case scenario is that we get a no," he said.
Council members discussed funding for the project in budget hearings earlier this month, but the council has yet to hold a final vote on a 2020 budget. Their deadline to hold that vote is Sept. 27.