A new charity group in Calhoun County raised $41,000 for St. Jude Children's Research Hospital at an event in late August.
Dream Makers of Northeast Alabama was formed only six months ago, according to founding members Melvin Morgan, 78, and Terry Wilson, 69, both of Jacksonville, who set out with their wives, Brenda and Becky, and another couple to create a new avenue to raise money for the children's hospital. Morgan said the idea was inspired last year by his and Wilson's new next-door neighbor: Thompson Wagoner, a 7-year-old who battled retinoblastoma — a rare form of cancer affecting cells in the eye — and was successfully treated at St. Jude, though he lost the affected eye in the process. 
Wagoner's parents, Duff and Missy Wagoner, were the third founding couple, rounding out Dream Makers' executive board. Morgan said he and Wilson had experience working with charities, experience they leaned on to get ready for the event, a gala at Classic on Noble, in just a few short months. They drew together a board of directors with about 20 members, they said, who all shared their vision for the organization.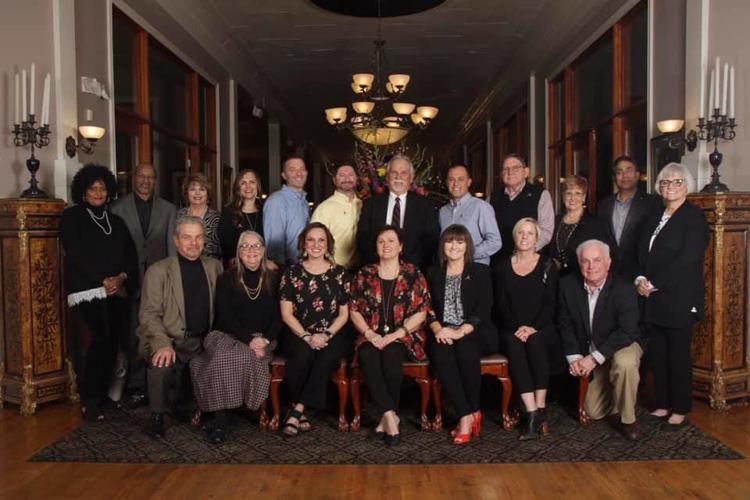 "In our view it's all about the kids," said Wilson. "It's to give them a chance to have a life and experience. We enjoy giving those kids an opportunity." 
Held Aug. 17, the gala raised the money through donations and door prize raffles, including tickets to a Jacksonville State University game in the VIP box and certificates for local shops, Morgan said. Dream Makers ran out of the 120 two-person tickets they'd prepared. Money raised went directly to St. Jude for use in a general fund, Morgan said. 
An info card provided by St. Jude and distributed at the gala offers some context for donations: $100 could provide two patients with platelet count tests, for instance, while $500 can provide one patient with a platelet transfusion. Two years worth of grocery gift cards for a St. Jude family costs about $10,000. 
Ashley Trotter, regional executive director for St. Jude, said by phone Wednesday that families aren't charged for anything when their children are treated at the hospital, including transportation, food and lodging, along with treatment. 
"We really want the family to be able to focus on getting their baby better," Trotter said. 
She pointed out that St. Jude's research is freely shared with the rest of the medical community, hoping that kids will get the best treatment they can regardless of whether they're at St. Jude. 
Trotter said she sometimes jokes that "our ultimate goal is to put ourselves out of a job," noting that it's a fact, too. Since its founding in 1962, she said, St. Jude's research has helped increase the overall childhood cancer survival rate from 20 percent that year to 80 percent now. 
"But we're still not done," she said. "We're very lucky to have wonderful people like the group there who support us and do different events and make donations." 
Morgan said there are other plans the group has been mulling over, but nothing they want to announce yet. Wilson said the plan is to keep the growth steady and slow, for now. Planning the 2020 gala is next on the board's agenda, starting later this month. 
Morgan said he hoped the word would get out about Dream Makers and inspire more people to work with the group and consider making donations. 
"It's clear a number of children in our area have been helped by St. Jude in one way or another," Morgan said. "We want to make sure to keep St. Jude in the position to do what it's been doing." 
For more information and updates on Dream Makers, visit facebook.com/stjudedreammakers. Trotter said information about 5K runs this weekend supporting St. Jude can be found on the hospital's website, stjude.org.