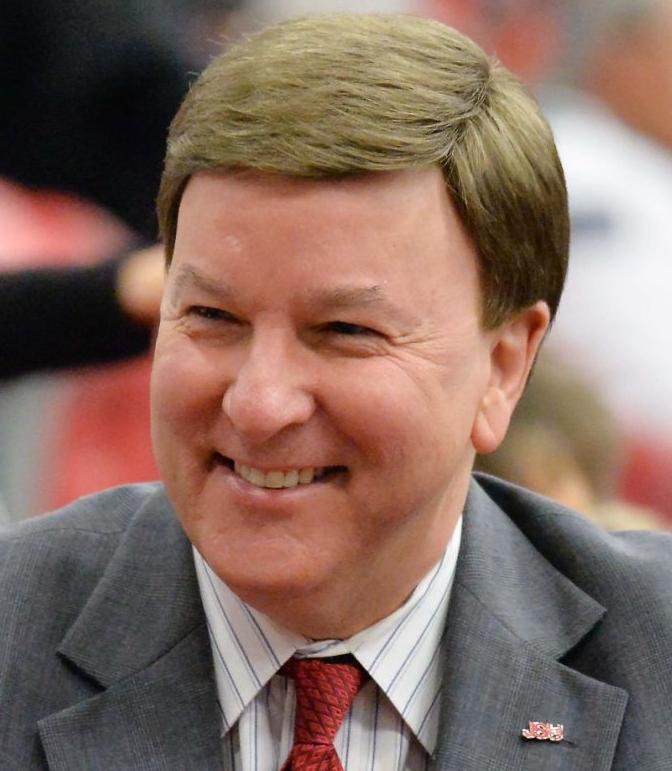 Republicans in Congress this week selected Rep. Mike Rogers, R-Saks, as their leader on the House Homeland Security Committee – a change that could move Rogers to the forefront in the debate over President Donald Trump's immigration policies.
"This committee is going to be one of the hot spots," Rogers predicted in a telephone interview Friday.
The House Republican Steering Committee earlier this week named Rogers the ranking minority member on Homeland Security, a committee formed in the months after the Sept. 11, 2001, terrorist attacks to oversee issues related to the then-new Department of Homeland Security. Rogers has been on the committee since 2005.
The appointment comes as Democrats take control of the committee for the first time in eight years. Former ranking minority member Rep. Bennie Thompson, D-Miss., is set to become chairman now that Democrats hold a majority of the House. Thompson has signaled that he'll take on Trump's border wall plan and other immigration policies as chairman.
"Congress will no longer sit idly by as President Trump incites fear and division in an attempt to close the border and extort funding for his completely unnecessary wall," Thompson was quoted as saying in a press release earlier this week. "The Administration should be preparing itself to finally face real oversight of its failed border and immigration policies."
A Democratic House staffer confirmed that immigration is likely to be at the top of the committee's agenda, along with election security and domestic terrorism. Both of those topics could also be flashpoints: Democrats have pushed the House to take more action on foreign election hacking attempts and homegrown far-right violence.
Now the top Republican on the committee, Rogers could become much more visible nationwide as conflicts over the wall emerge in the committee. Asked if his constituents would likely see him on national news programs more often in 2019, Rogers said "I'm afraid so."
Rogers has adhered closely to Trump on a number of key policies, including the proposed – but not yet built – border wall between the U.S. and Mexico. In 2017, he proposed a tax on overseas wire transfers of money, intended to help Trump fulfill his pledge to make Mexico pay for border wall construction. The bill didn't pass.
Rogers said he expected to see the committee become a battleground over immigration in 2019, but he said he also hoped to work some bipartisan legislation through the committee.
"You have to compartmentalize," he said. "Most areas of the agenda are going to be very combative, but there will be things we can agree on."
Rogers said there seems to be across-the-aisle support for greater spending on first responders in rural areas.
In announcing his selection as ranking member, Rogers also said he intends to focus on cybersecurity.
"I'm worried about adversaries using artificial intelligence to attack our systems," he said. Asked for specifics, he said he was worried that artificial intelligence would give hackers better tools for breaking into computer systems. Asked what he meant by "adversaries," Rogers said that both foreign government and non-state terrorist groups might have access to that technology.
Rogers is also a member of the House Armed Services Committee and chaired a subcommittee that oversees the nation's nuclear forces – a chairmanship that will go to a Democrat when the House reconvenes with a Democratic majority.