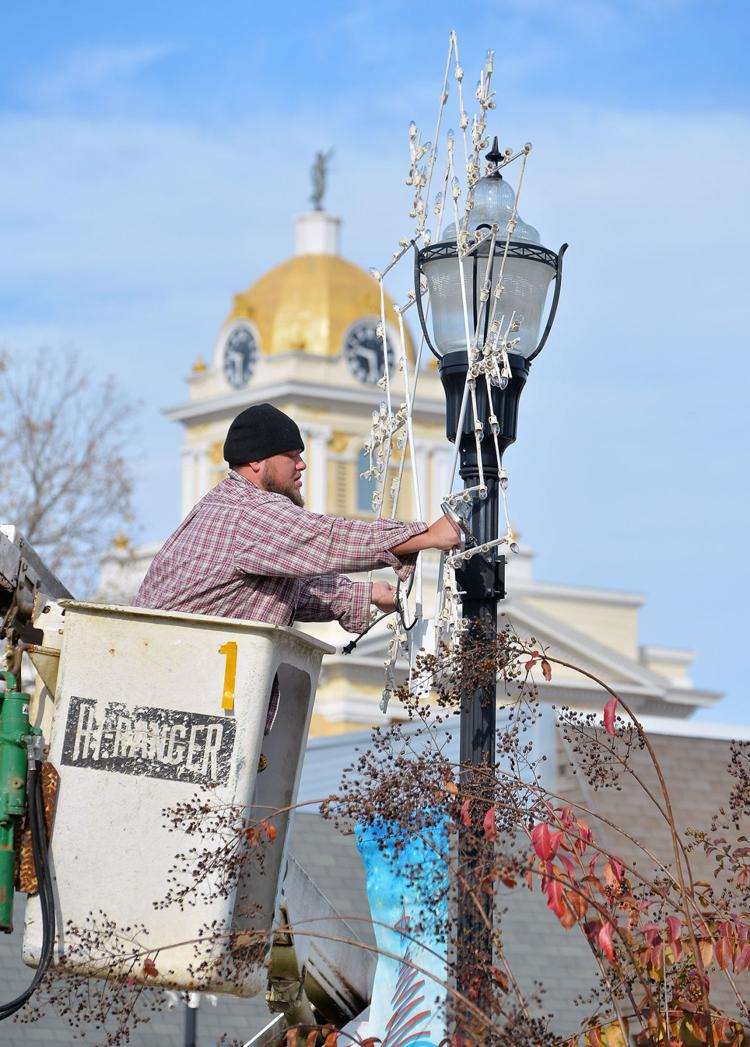 The holiday season is upon us, and that means a calendar chock-full of Christmas events.
Calhoun County's main course is Christmas parades; there are nine between now and the big day, paired with tree lightings and holiday get-togethers. One is the Webster's Chapel redneck Christmas parade on Dec. 1, with riding lawn mowers and tractors gathered in the spirit of the season — that one gets a little more raucous than others.
New to this year's list is RMC Oxford's first Really Magical Christmas Festival, held at the Oxford Mediplex, featuring pictures with Santa Claus, live music, caroling and train rides for kids. There's going to be hot cocoa on sale, and food will be provided. There's also a Christmas tree lighting ceremony, and visitors can make a donation to get a light on the tree, with funds going to the Women and Children's Center at RMC.
Take a look at the full list:
Christmas Village 2018, 9 a.m. to 3 p.m., Jacksonville Community Center
Really Magical Christmas Festival, 5:30 p.m., RMC Oxford Mediplex
Jacksonville Christmas Parade, 6:30 p.m., runs north on Pelham Road.
Lincoln Christmas Parade and Tree Lighting, 6:00 p.m., parade on Magnolia Street, tree lighting at Randolph Park.
Weaver Christmas Parade and Christmas in the Park, 10:30 a.m., parade starts at Weaver Elementary and ends at Weaver City Park.
Redneck Christmas Parade, 11 a.m., Webster's Chapel Road with a chili cook-off afterward.
Talladega Christmas Parade, 6 p.m., the parade begins at the intersection of Battle and Haynes Streets and ends at the intersection of Battle and Spring Streets.
Piedmont Christmas Parade, 6 p.m., at the National Guard Armory.
Oxford Christmas Parade, 6 p.m., Main Street.
Heflin Christmas Parade, 6 p.m., Ross Street, Heflin.
Anniston Christmas Parade, 6 p.m., Noble Street; rain date is Dec. 13.
Storytime with Santa, 4 p.m., Anniston Public Library; snacks, crafts included.