It's hot, and it is going to stay hot, weather officials said.
Anniston tied a record high for Monday at 93 degrees.  
"Temperatures are going to continue to run around 10 degrees higher than usual for the next few days," Jason Holmes, meteorologist for the National Weather Service, said. "We aren't going to see a lot of change, though there is a small chance of rain on Thursday and Friday."
Holmes said there is only a 20 to 30 percent chance of rain for the end of the week.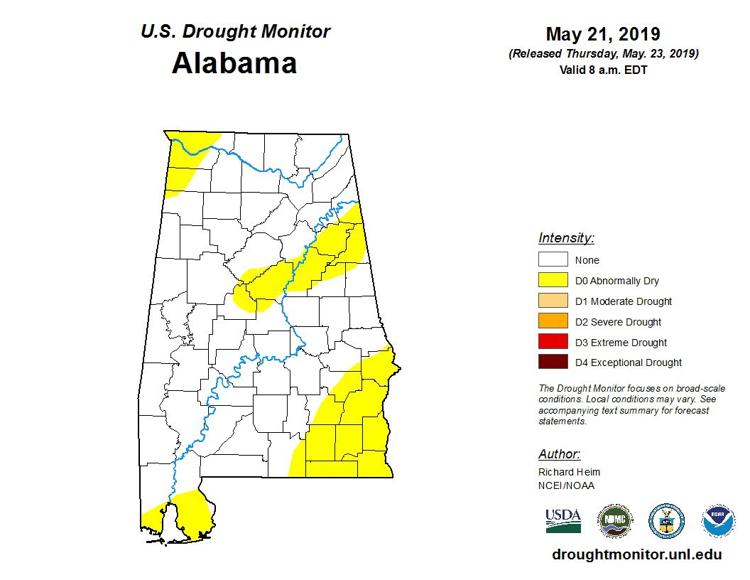 "We had a very wet spring, so we are OK for the longer term for now," Holmes said. "If this continues for another week or so, we could run into more issues."
Anniston has seen 3.3 inches of rain this month. Holmes said the average is 3.74 inches.
While some homeowners may be worried about browning lawns, Janis Burns, superintendent of the Jacksonville Parks and Recreation Department, said the lack of rain has not been an issue yet for the city's recreational fields.
"The soccer field is the only one we really water heavily, and that's because it is a specialized field," she said. "We are just now getting a little critical because we had so much rain earlier in the year."
Burns said the department follows the city's lead on water restrictions in the event of a drought.
"We know it's hot," Burns said. "We have a pool if anyone needs to cool off."