MOUNT CHEAHA — The buzz of chain saws filled the frosty air at a campground Monday morning at Cheaha State Park as a team of six volunteers removed fallen trees.
The volunteers were from the AmeriCorps National Civilian Community Corps, a re-formed version of the original Civilian Conservation Corps, which built most of the original structures at the park during the 1930s and 1940s. 
The original corps was created by President Franklin D. Roosevelt in 1933 to provide jobs for young men and women during the Great Depression. Monday's effort was part of the park's Martin Luther King Day of Service, according to Renee Raney, Cheaha State Park superintendent. 
"What better way to honor the young CCC men of the 1930s who invested blood, sweat and tears to build this park than by bringing a crew of young NCCC men and women to refurbish and take care of the same location 90 years later," said Raney.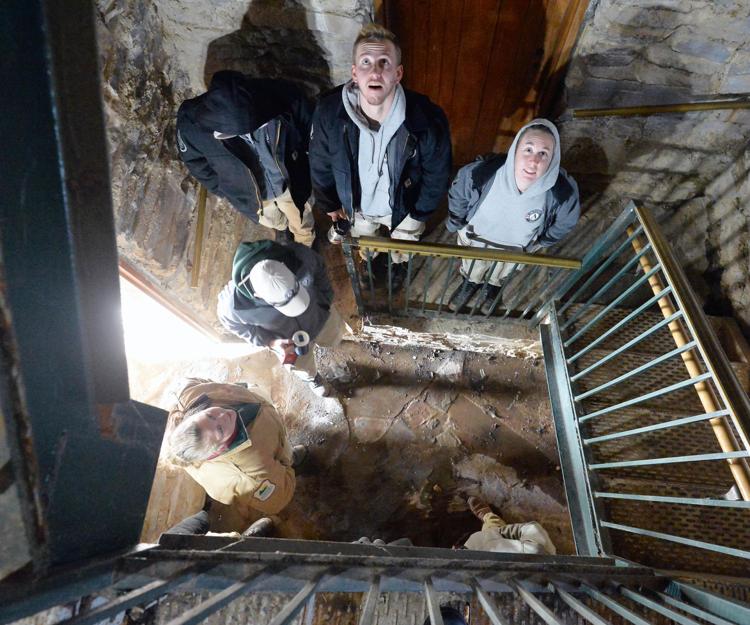 Erin Snowden, Camp Lee programs and operations director, said the group, from Vicksburg, Miss., is staying at Camp Lee in Anniston for six weeks while they build trails, renovate buildings and make other improvements at Cheaha.
"This is an awesome group of young adults who have demonstrated phenomenal skills that are really going to serve the CCC legacy," said Snowden. 
Mandy Pearson, the park's naturalist, said the campground where the group will clear trees was where CCC Company 2420, comprised of World War I veterans, was housed. 
"We had a lot of straight-line wind damage and several trees were knocked down. We're going to remove those trees, and it's been hard for us to gather the manpower to devote to removing and getting these trees out of the way safely," Pearson said. 
Pearson led the group Monday on a tour of Walt Farr Native American museum and a CCC museum before heading to the campground to clear trees.
"It's pretty cool to see it come full circle, to see a lasting legacy over 90 years of conservation and access to Alabama's highest point was created by the CCC, so it's pretty awesome to see these young men and young women wanting to help," said Pearson.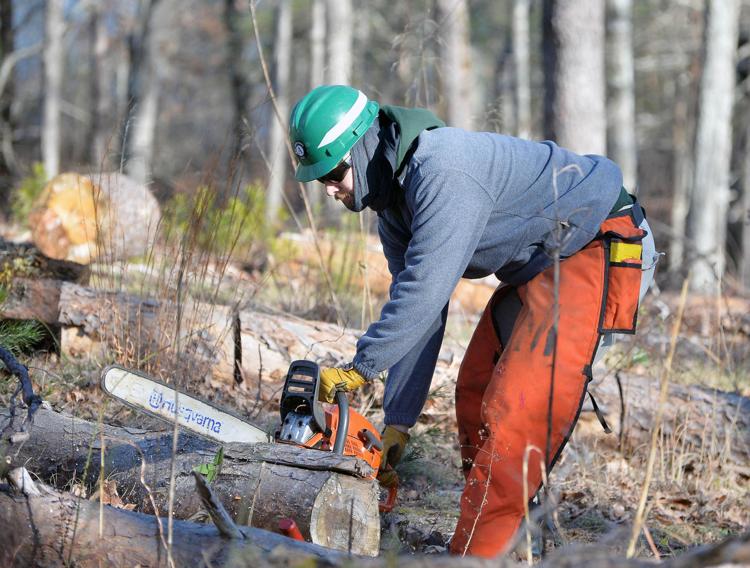 Ayrica Cecil, a member of the modern-day group, from Hawaii, said the weather was "pretty cool" on Monday at Cheaha but she was having a lot of fun.
"We're learning about the culture, the people, the environment and how ecosystems work together," said Cecil.
Ryan Kroll, a member from Ohio, was slicing through logs with an orange chain saw at the CCC campground while others carried beer-keg-sized logs to a pile. Kroll, like the other members, said he loved being outside to experience nature and to follow in the footsteps of the original CCC workers.
"Makes me you feel proud, makes you feel like part of something bigger, part of a good tradition, leaving a legacy," Kroll said. "It's fun."