Calhoun County jurors in a coming murder trial may get to hear from witnesses — and from the murder victim, in a recorded 911 call about a threat to kill her prior to her 2015 death.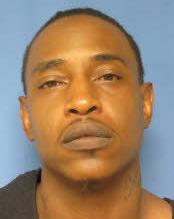 On Monday, Chief Assistant District Attorney Lynn Hammond argued that statements made by witnesses and the victim lend insight into Varner's motive and intent while one of his attorneys, David Johnston, argued the information would be prejudicial. Varner did not appear at the hearing on Monday.
About two months before Teneshia Varner was killed, she filed paperwork for a warrant for her husband's arrest on a charge of domestic violence, Hammond said during the Monday hearing.
"He threatened to kill her and her children," the prosecutor said. "One of our witnesses overheard a phone conversation between Mrs. Varner and Mr. Varner during which he said that if she tried to come to the house he'd blow her brains into the wall."
At the time of the homicide, the Varners were separated, and she'd return to the home they previously shared on Beck Road to gather items as she needed them, Hammond and Johnston said on Monday.
That domestic violence charge was later dropped, Hammond said, a point Johnston used to argue against submitting those statements into evidence during the trial.
"He's not being tried for domestic violence. That case was dismissed and he wasn't prosecuted," Johnston said. "We're here about a murder case. I just don't see how we can admit that in this case from that standpoint."
Johnston agreed with Hammond that statements and evidence like those Hammond wants to present to a jury are useful to prove motive, intent and identity "when that information is an issue."
"This isn't an identity issue," he said. "There is no question about who did what."
Varner allegedly told police during an interview that he stabbed his wife. Johnston turned to Teneshia Varner's family, who were present for the hearing on Monday, and apologized for detailing her death, before continuing.
"He shows up at their house, they were married but separated, she comes up, a guy follows in a black Cadillac," Johnston said recalling his client's statement. "Mr. Varner gets into an altercation with the man in the Cadillac, he leaves. My client starts hitting on her and choking her. She went to grab a knife, he grabbed one first and he started to stick her and he lost control. Those are his words."
Hammond also raised concerns that Johnston and his co-counsel, Will Clay, would seek a lesser manslaughter charge.
"The defendant, in his statement to police, alleges that Ms. Varner may have been having an affair," Hammond said. "There is no evidence that was going on."
Hammond explained that to have a charge reduced from murder to manslaughter in a "crime of passion" the defendant has to catch the victim "in the act of adultery."
"He did not catch her in any sexual act," she explained. "The only person alleging she was unfaithful is him."
Johnston deferred to Circuit Judge Brian Howell's judgment on that matter.
"As far as the manslaughter issue, the court would have to decide that," the attorney said.
Howell said he'd review the statements and 911 call and likely rule on the issue by the end of the week. The judge tentatively set the case to go to trial May 14, but set aside a June 25 date for the beginning of a trial as well.