A Calhoun County Judge on Thursday reduced a $100,000 bond by half for an Anniston man charged with assault in connection with the shooting death of a Weaver woman.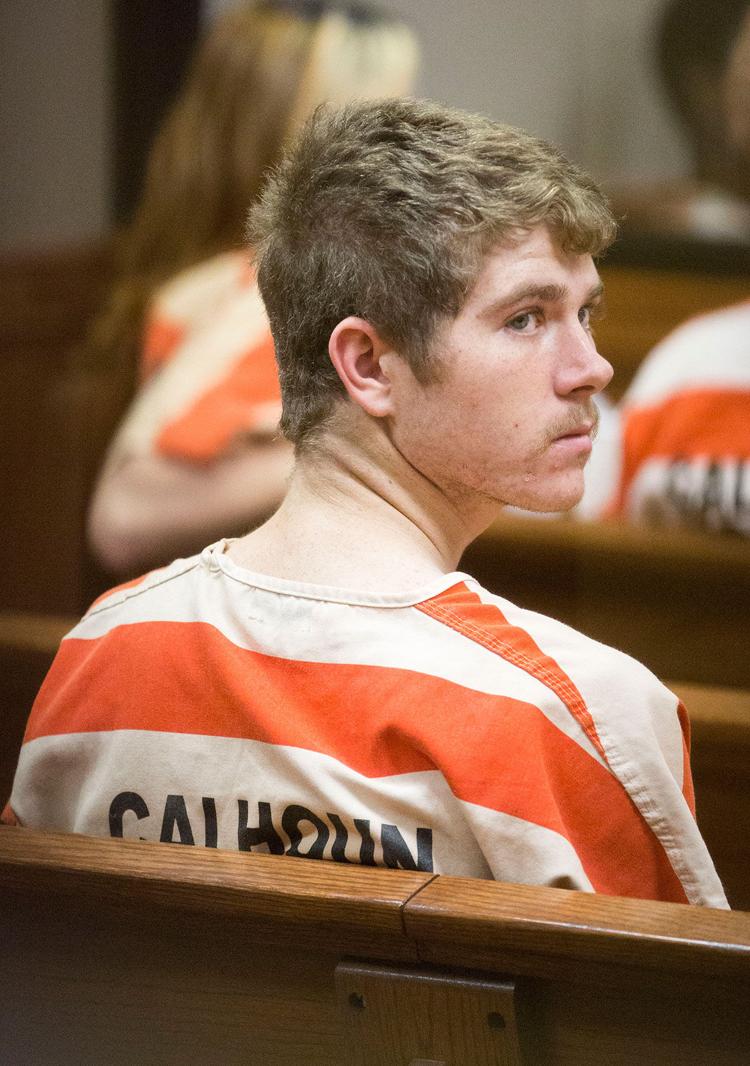 During what was scheduled as a preliminary hearing, Michael Shane Levens Jr. sat next to his attorney, Will Broome Jr., in District Judge Chris McIntyre's courtroom.
On Thursday, Broome waived the scheduled preliminary hearing, which will send the case to a grand jury. Instead, Broome argued to McIntyre that his client's $100,000 cash bond was too high and should be reduced.
"This is a tragic accident," Broome said to McIntyre. "I want to extend my condolences and I know Mr. Levens wants to extend his condolences to Ms. Green's family as well."
Levens was also charged with second-degree escape earlier this month after an error in court records allowed him to be released from jail, Broome said. Levens was out of jail for about 10 hours, Broome said. According to court records, Levens wasn't given a bond for the escape charge.
Broome declined to provide the details of the shooting but asserted that it was an accident.
"He had just purchased a new firearm and they were playing with the gun in the car and it went off," Broome said. "Obviously that led to an injury that led to her death."
Broome also pointed out that Levens was charged with assault by reckless conduct.
"He had no intent to harm her," Broome said. "This was not premeditated and he'd not threatened her before the shooting."
According to a suggested bond range for the assault charge, Levens' bond as it was set was "at least 20 times the recommended range," Broome argued.
"He has significant ties to the Wellborn area where his family lives," Broome said. "We also have agreed to a GPS monitor. He's also expressed an interest in grief counseling for the incident."
Calhoun County Assistant District Attorney Randy Moeller argued the original bonds were appropriate.
"We're satisfied with the bonds where they are," he said to McIntyre.
Green's family sat behind Moeller while Levens family sat on the opposite side.
Moeller said while Levens is charged with assault he felt the charge would be upgraded to "a more appropriate charge" due to Green's death when the case goes to grand jury.  
McIntyre, after initially announcing he would take time to consider the case before issuing a ruling, filed a response to the motion in court records about an hour after he dismissed the hearing.
According to the order, McIntyre reduced Leven's $100,000 cash bond to a $50,000 property bond. He also agreed to give Levens a $5,000 property bond for the escape charge.
Moeller said there is a possibility the case will make it on the grand jury docket scheduled for next week but expected it to be on the June docket instead.
Broome, after McIntyre issued his ruling, said the agreement wasn't what they'd asked for.
"We think it's a fair offer though to ensure his presence in court," he said.