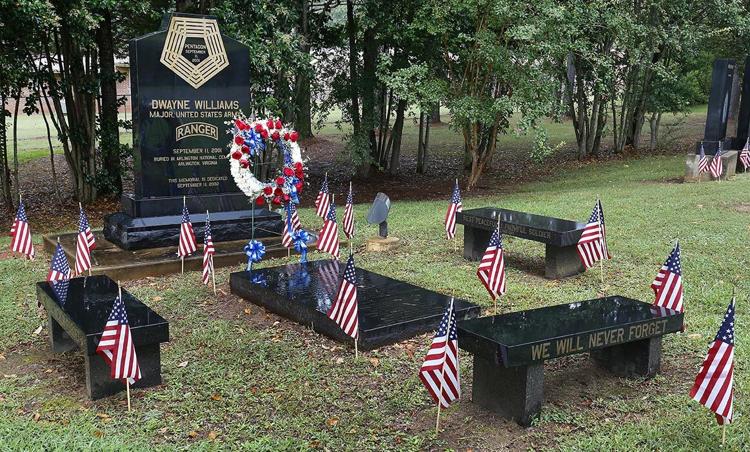 Pearl Williams' son was elated almost 20 years ago when he was assigned to the Pentagon. It was the pinnacle of his career, she said.
Her son, Army Maj. Dwayne Williams, had been there only eight weeks before he was killed in the terrorist attacks of Sept. 11, 2001.
Williams was one of six Alabamians to die on 9/11 when terrorists hijacked four airliners with the intention of crashing them into strategic targets. One target was the Pentagon, where Maj. Williams died. Each year, a ceremony is held for the Jacksonville man at a memorial dedicated to him at the city's cemetery.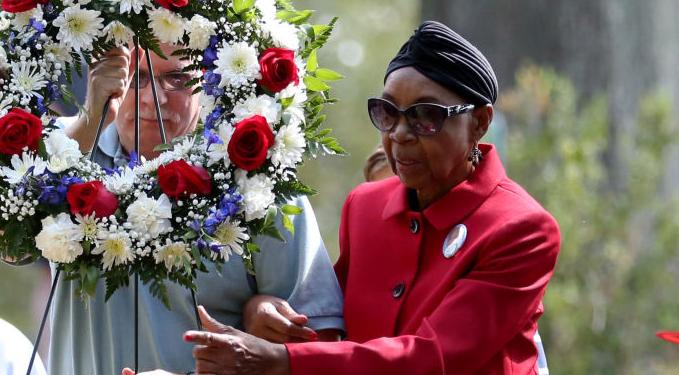 Ever since then, Pearl Williams said, she's been working to keep his memory alive. She said the COVID-19 pandemic made it difficult for her, but she had to do something.
"My son did not want me to coordinate a ceremony this year because of the virus and my health," she said. "I just couldn't not do anything, because of my love for him."
During a typical 9/11 memorial, there would be appearances by several guest speakers and musicians. Williams said she'd hoped to have a 21-gun salute and Calhoun County Sheriff Matthew Wade play "Amazing Grace" on the bagpipes.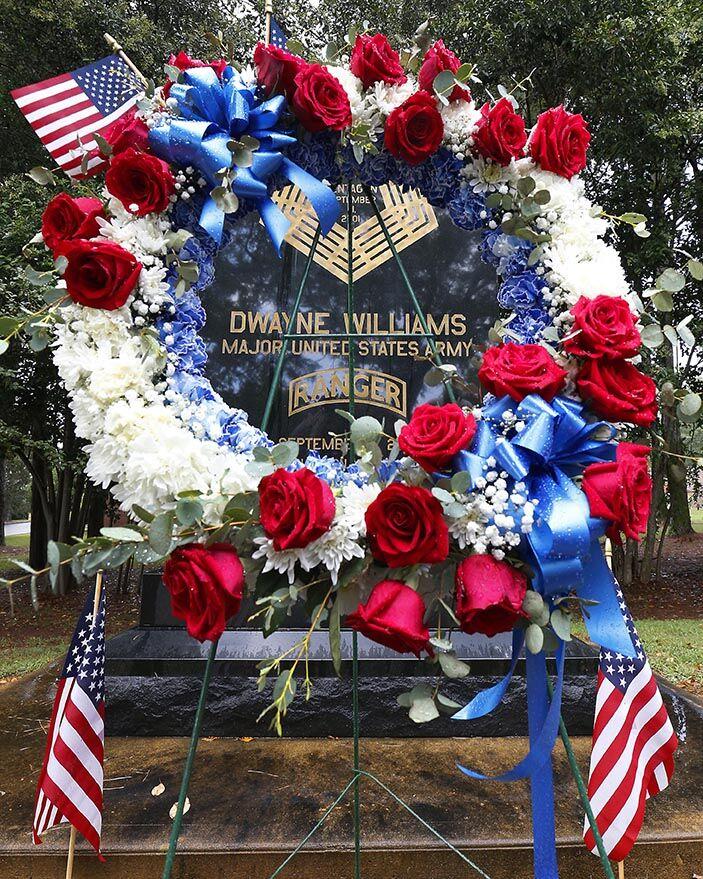 Instead, she said, three people attended. Her pastor said a prayer, her son's college roommate laid a wreath on the memorial and they played "Taps." Williams, who now lives at an assisted living home in Anniston, said a driver from the facility took her to see it, but she couldn't leave the van.
In the year after her son died, she said, former Calhoun County Commissioner Eli Henderson and local veterans advocate Ken Rollins helped her raise the money to erect the monument. After Sept. 11, 2002, she said, she started visiting it every day. As she grew in her faith, she said, she was able to visit it less and less.
Because her son is buried at Arlington National Cemetery and Williams has had few opportunities to visit his grave, the monument is still a special place for her. She remembered him as a "wonderful" son, husband and father.
"He loved the military. He wanted to go to the Pentagon," she said. "I remember that was one of his goals."