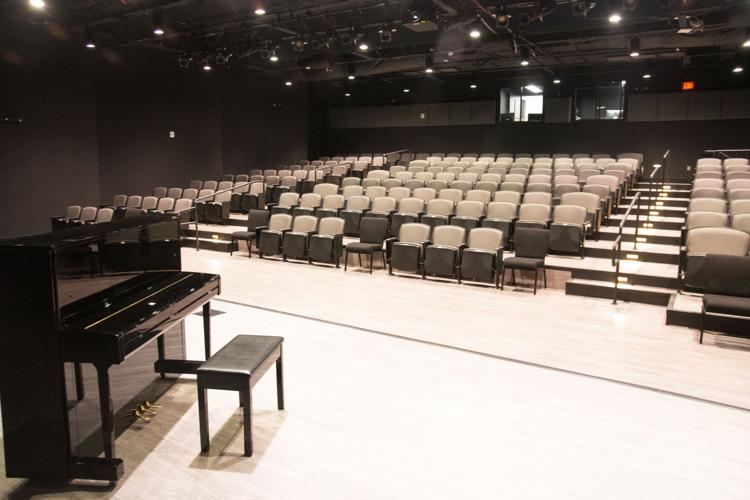 On Monday, Jacksonville State University held a re-dedication ceremony for Mason Hall, which has finally reopened after sustaining major damage when the JSU campus was hit by a tornado on March 19, 2018.
The music building has undergone nearly $12 million in repairs and renovations, university officials said. 
"This is a day we've been waiting two-and-a-half years for. It's been a long time coming," said Tony McCutchen, head of the music department. "We've been moving all over campus and town. Students and faculty have been scattered all around 10 different locations," he said.
Because gutting the 57-year-old building was necessary, the tornado actually offered an opportunity to plan a "new Mason Hall," McCutchen said.
The renovated facility offers new practice spaces, classrooms, computer lab, recital hall, student and faculty lounges, and many updates to technology and infrastructure. 
Part of the building is brand new, while other spaces have been redesigned. "It was pretty much gutted for repairs, so we had the opportunity to reconfigure the space," McCutchen said.
Music students for the first time have practice rooms they can access at any time. Previously, up to four students were sharing various spaces around town to practice.
McCutchen said it was important to bring faculty and students back under one roof. "Some of our third-year students have until now never had a class in Mason Hall. The relationships they missed are a big deal," he said.
JSU President Don Killingsworth thanked the faculty and students for their patience and determination in working out of their cars while teaching and attending classes across 10 locations.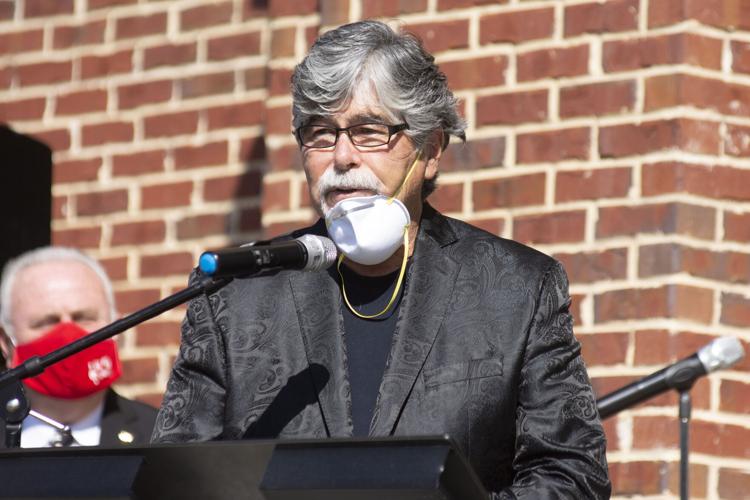 Randy Owen, the lead singer of the band Alabama and a graduate of JSU, was on hand for Monday's ceremony. "I remember hearing that we needed a little help down at the Hall," said Owen, who sits on the JSU Board of Trustees. "I'm thankful that those voices were heeded, and that we are here today to celebrate a ribbon-cutting that's going to make us all proud."